Automotive
Published on May 9th, 2023 | by Sounder Rajen
0
Volkswagen Reveals The Golf R 333 Limited Edition Ahead Of 31 May Debut
This limited edition Volkswagen hot hatch will feature many bespoke features
The Volkswagen Golf R is one of the most popular hot hatches in the world and is legendary in ways no other hatchback can compare with. Sadly with electrification, Volkswagen had already confirmed that the Golf would also go electric soon, but before that, the brand is giving us the Golf R 333 and it is a beast.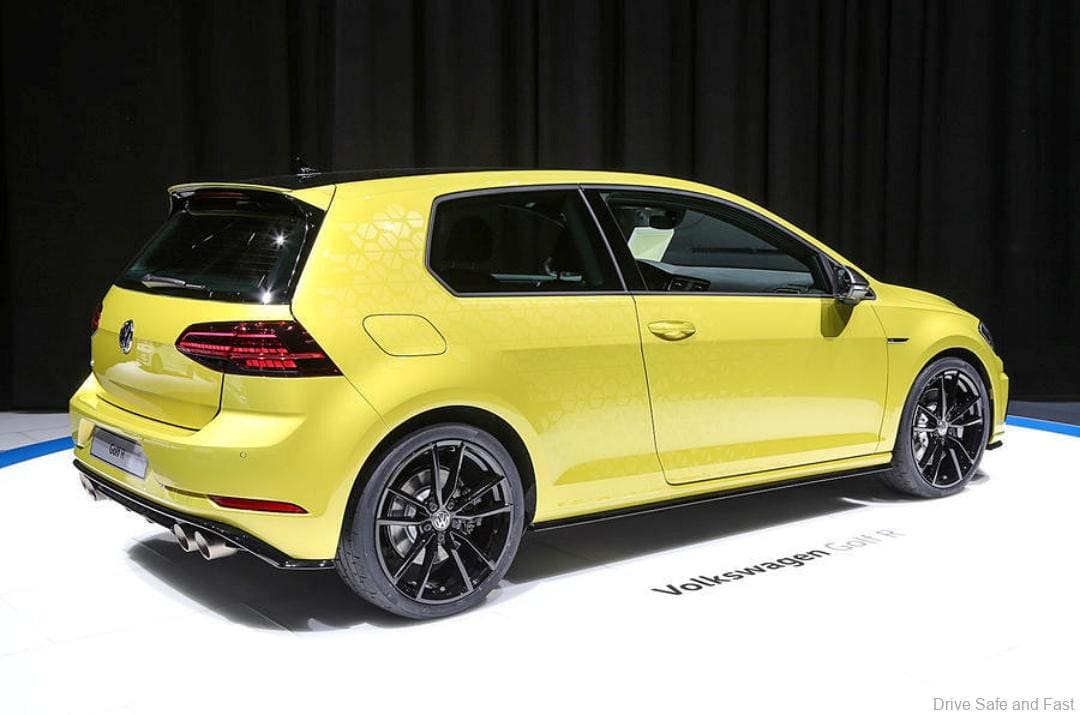 The Volkswagen Golf R 333 is set to debut on 31 May 2023 and it has been teased ahead of time and this limited edition hot hatch was seen sporting an Akrapovic exhaust, cross-drilled brakes, 19-inch black alloy wheels, '333' badging and a bespoke yellow exterior paint, which is not offered currently.
Moreover, the Volkswagen Golf R 333 also shares similarities with a performance package for the Mk7.5 Golf R in 2017 which included an Akrapovic exhaust plus suspension alterations. The package also increased the cars top speed to 166mph and added drilled disc brakes, shock-absorber adjustment and bright yellow paint.

Volkswagen also described the car as "even rawer, even less compromising and even more strong-willed," and the brand has even presented the performance-package model at the Geneva motor show, shod with Pirelli Trofeo R tyres, which were used on the Lamborghini Huracan Performante.
The Volkswagen Golf R 333 will likely replace the Golf R 20 Years edition as the brands most powerful production Golf to date. The new Golf R 333 makes 333PS (328bhp) from the turbocharged 2.0-litre four-cylinder 'EA888' engine and is likely also the last petrol powered special edition Golf we will see.
On top of that, the Volkswagen Golf R 333 makes a lot more than the standard Golf R, which offers an output of 319bhp and has a century sprint time of 4.7seconds. This new limited edition model is 0.1 second faster to 100km/h and utilises the same 'EA888' engine as well.
Seeing as the Volkswagen Golf R 333 is going to be a limited edition, with numbers yet to be revealed, it is unclear as to whether Malaysia will get even a single unit, but no doubt, at least one die hard Volkswagen fan (or some random Dato' with more money than he knows what to do with) could convince Volkswagen to get them one.
Well, either way, I am excited to see what else we can learn about the Volkswagen Golf R 333 when the German brand unveils the car on 31 May 2023 and I am sure that the interior will also feature some bespoke add-ons like perhaps yellow accents or even '333' badging here and there.
We got all this from Autocar and their full article is linked here. Thank you Autocar for the information and images.