Automotive
Published on June 8th, 2023 | by Sounder Rajen
0
Next generation BMW M5 Spotted At Nurburgring, May Be Revealed Soon
The BMW M5 was seen in heavy camouflage on the famous Nurburgring
German manufacturer, BMW has been very busy as of late. The automaker revealed the next-generation 2024 5 series late last month including the new fully electric BMW i5. These cars give us a glimpse into what the redesigned M5 could look like,and now, we can see the M5 sporting heavy camo on the Nurburgring.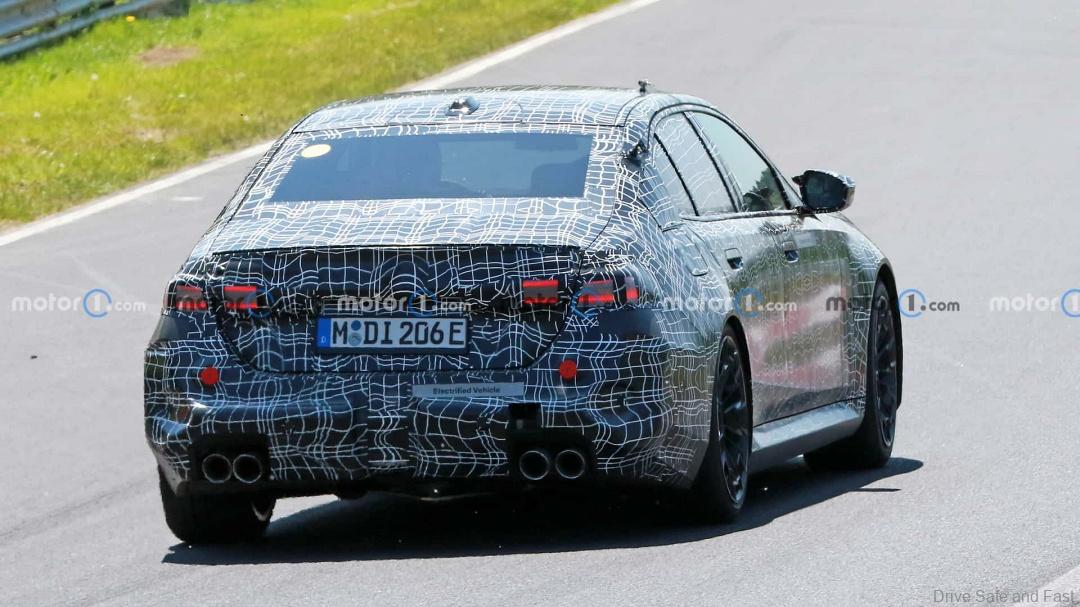 That's right, a new batch of spy shots have been taken which show the high-performance BMW M5 sedan still testing at the Nurburgring but the camouflage is no longer as deceptive now and since its overall shape is similar to the rest of the 5 series lineup.
Moreover, at the front, the outline of the BMW M5 grille compared is slightly different from the electric i5. The M5 looks more aggressive though, with a lower face designed to increase cooling to the plug-in hybrid powertrain and brakes. The rest is still mostly covered by the camouflage but we have a good idea anyway.

The next generation BMW M5 still sports a full-body camouflage wrap, concealing the finer styling details, especially at the rear. The next generation 5 series seems to feature wide, narrow taillights and while BMW is hiding the bumper design, it cannot conceal the quad exhaust pipes sticking out from the rear diffuser, a classic M car feature.
On top of that, while the exact details about the new BMW M5 powertrain remain a mystery, it is safe to assume that the sedan will most likely feature the same hybrid powertrain as the one in the BMW XM. If this is indeed true, then old school BMW M5 fanboys will say this is one more M5 feature that was cruelly taken away from us.
While the BMW M5 is likely to feature the same powertrain as the XM, it might be tuned differently. The twin-turbocharged 4.4-liter V8 and single electric motor produce a total of 644hp and 800Nm of torque in the SUV and this same powertrain makes 738hp and 1,000Nm of torque in the XM Label Red.
While it is still unclear how much power the BMW M5 will make, it will surely pack a powerful punch. After all, that is what the BMW M5 has always been about anyway and with the electric BMW i5 M60 making 590hp, an M5 making over 600hp seems rather likely which would easily put it at the top of the new 5 Series lineup.
Now that the rest of the BMW 5 series lineup has been fully revealed and already taking orders left, right and centre, BMW is free to focus all its attention on the new BMW M5 and I personally can't wait to see what it looks like when it is fully revealed. However, it is likely to only arrive in international markets in 2024.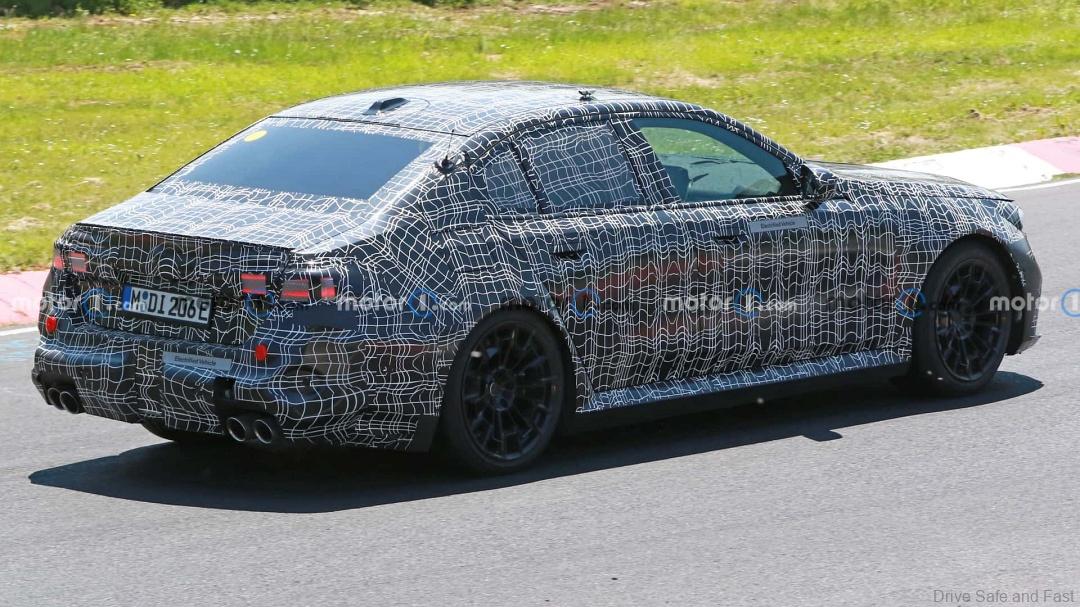 We got all this from Motor 1 and their full article is linked here. Thank you Motor 1 for the information and images.