Automotive
Published on June 6th, 2023 | by Sounder Rajen
0
Perodua Alza Owner Loses Warranty Claim For Absorber Leak
The Alza Perodua Alza owner lost this claim after changing to sport rims
You need to read your warranty terms and conditions for your new car…… changing your alloy wheels and tire sizes can void your warranty. Not only with Perodua but with many other brands as well. Why do I say this? Well, recently a Perodua Alza owner could not claim warranty for an absorber leak simply for changing his rims.
Okay, so by now, most Malaysian motorists should know that many new cars typically come with some form of warranty, while some brands offer a class leading 8-year warranty, the majority of carmakers offer a 5-year or 100,000km warranty and some even offer unlimited mileage warranties as well.
Moreover, a car's warranty offers its owner peace of mind throughout the first five years of ownership, but many motorists forget how easy it is to void the warranty when the owner does not comply with the manufacturer's terms and conditions. One particular Perodua Alza owner found this out the hard way. Here's the story.

Facebook user, Jay Kundo, who owns the Perodua Alza in question, stated that his car is only two months old, but when he found his rear absorber was damaged, he was, unfortunately, unable to claim the manufacturer warranty as he had replaced his original equipment manufacturer (OEM) 14-inch rims with 15-inch sport rims.
In his Facebook post, Jay Kundo wrote, "My car (Perodua Alza) is just over two months old and has been driven very carefully throughout that period, and its rear absorber is leaking. I referred to SC for a warranty claim but it was denied as I changed my rims to 15-inch ones. I am sharing this for anyone who intends to change their rims to sport rims to know what to expect."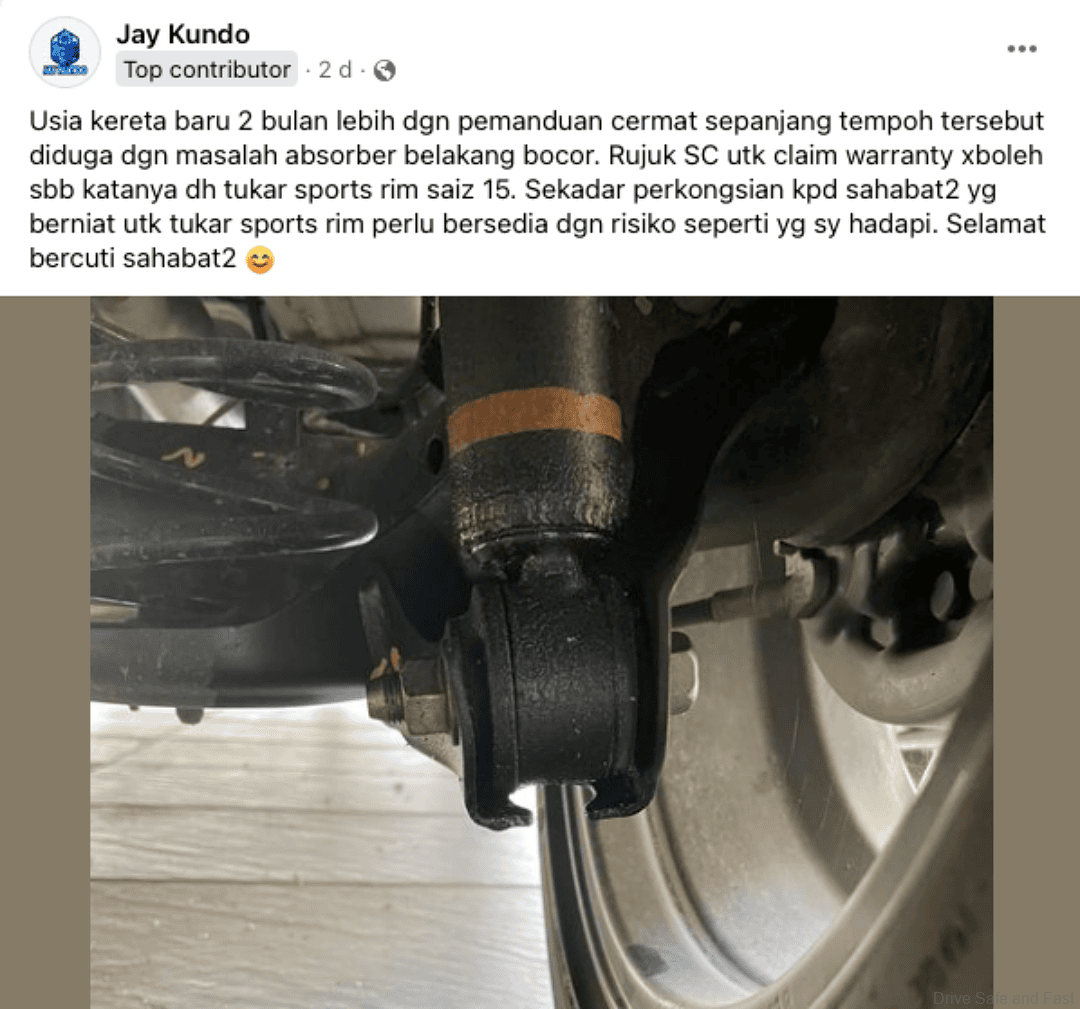 On top of that, when this incident took place, the Perodua Alza had recorded a 5,200km mileage and upon further inspection, it was also clear that the change in rims also caused the car to to become more economical as the sport rims used less fuel as compared to the standard rims.
While Jay Kundo acknowledged that the new sport rims he had fitted to his Perodua Alza are lighter than the OEM rims and that this helps him save fuel, it comes at a cost as the manufacturer warranty will end up saving much more money over the five year period.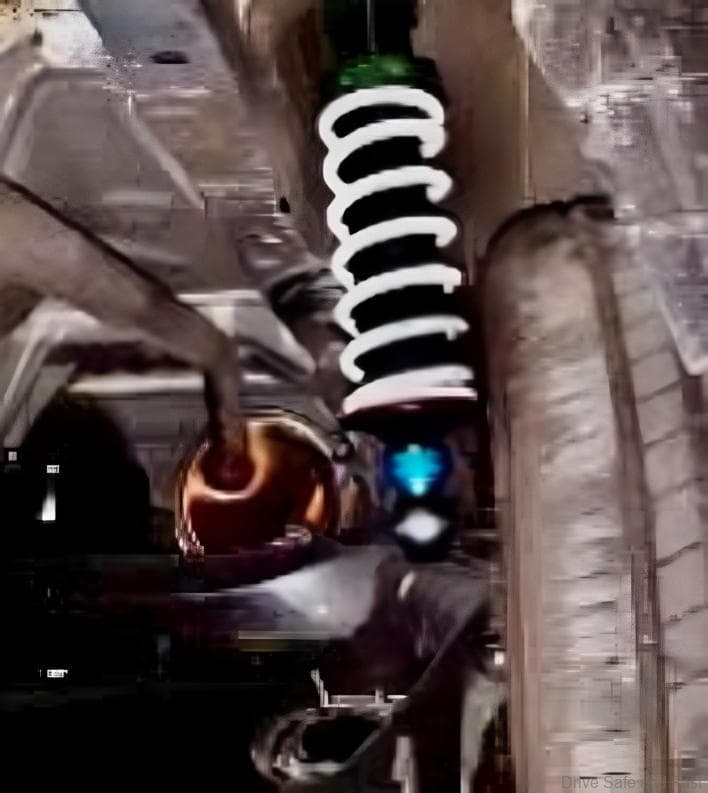 Many netizens also shared some tactics with the Perodua Alza owner on how to avoid voiding the manufacturer warranty by replacing the standard rims while performing maintenance on the car at an authorised Perodua Service centre. However, Jay Kundo had already sold the rims as he never expected something like this would happen.
So be sure to always read your manufacturer's terms and conditions before making any changes to your vehicle, Perodua or otherwise. Who knows, it could just save you the trouble one day.
We got all this from Motoqar and their full article is linked here. Thank you Motoqar for the information and images.