Automotive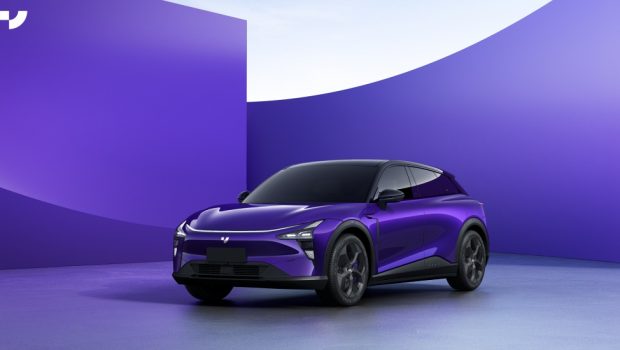 Published on August 17th, 2023 | by Sounder Rajen
0
Geely Unveils New 'Ji Yue' EV Brand In China, Will It Come To Malaysia?
Geely also claims its new 'Ji Yue' EV brand redefines the entire EV experience
Geely Holding Group (Geely) and Baidu Inc (Baidu), essentially the dominant internet search engine (like Google is in the rest of the world) in China, proudly announce a significant milestone in their strategic partnership with the introduction of "Ji Yue," a premium intelligent technology and electric vehicle (EV) brand.
That is right, the Chinese automaker and partner to our first national carmaker, Proton, none other than Geely, which has also spearheaded a few other "spin-off" brands like Zeekr, has now gone and made another "spin-off," brand, yes, I am using air quotes as it technically isn't a spin-off brand, called Ji Yue which is set to revolutionise EVs.
Moreover, the brand's flagship model, the "Ji Yue 01" model, aims to redefine the concept of intelligent mobility, serving the preferences of tech-oriented consumers in China for autonomous mobility solutions. So does autonomous mean self driving? I suppose we will simply have to wait and see, won't we?
We all know that self driving has its own list of problems that most people consider a headache that many do not care much for but with certain cars like some Volkswagen models coming with IQ Drive and the Proton X90 having intelligent self parking capabilities, I think Malaysians are ready to adopt autonomous driving already.
On top of that, the primary goal of Ji Yue is to provide an unparalleled intelligent automotive experience. Beyond overseeing sales, services, and marketing for the 01, the brand will also build and develop its own charging network in China to meet consumer demand for smart intelligent electric vehicles.
If the brand does indeed set up shop here in Malaysia, and hopefully that happens sooner rather than later, then perhaps it could also lend its expertise and manpower to also build more charging infrastructure here in the country as well since we are definitely far from an optimal position as far as EV charging infrastructure goes.
The stage is all set for the Ji Yue 01's market debut in the fourth quarter of this year, harnessing the benefits of Geely's highly acclaimed automotive manufacturing expertise, including the Sustainable Experience Architecture (SEA) and an established supply chain spanning many countries.
Couple this with Baidu's cutting-edge and industry-leading artificial intelligence technologies, including advanced intelligent cabins and autonomous driving and we may just have the next big thing in EV adoption in Malaysia so I truly hope Geely introduces the Ji Yue here as well, perhaps even rebadging them as PRO-NET cars.