Used Cars
Published on August 20th, 2023 | by Daniel Sherman Fernandez
0
Honda Civic Type R FL5 Coming To Malaysia Slightly USED
This 2022 model Civic Type R is yet to be launched officially in Malaysia
Honda Thailand launched this Type R FL5 in March this year for an insane price of RM500k and Honda Vietnam has a price of about RM420k and still both countries had customers who were willing to wait for more than a year.
Meanwhile, Honda Malaysia has not hinted of its arrival officially here and so private importers (AP Holders) are trying to get used units in Japan to import in. Here is an advert from a private importer who has a year 2022 RED unit about to be shipped to Malaysia with mileage less than 500km which is like new car delivery mileage. Start saving up!
It might be the first unit to arrive here and if you have the money to buy, why not? It might be well worth it. If you miss this unit, not to worry as there are 3 to 4 other units being advertised by other importers in blue and gray colours and prices are between RM398k (slightly used) to RM468k (not used).
Speaking to a few private importers, it seems that waiting list in Japan has grown to more than 24 months and this is probably why Honda Malaysia is not ready to launch.
So, why is this Type R FL5 in such high demand? Well, the 1996cc turbocharged engine has been tuned up slightly for an output of 329 horsepower at 6,500rpm and 420Nm from 2,600-4,000rpm which makes this latest 2022 model Civic Type R the most powerful Type R yet and is sold as standard with a six-speed manual transmission.
Top speed is at 275km/h and the standstill to 100km/h acceleration time is just 5.4 seconds.
This front-wheel drive four door hot hatch promises a more responsive and more thrilling to drive experience than before and its K20C1 engine comes with a redesigned turbocharger and more efficient exhaust system to offer improvements of 7kW and 20Nm over the previous Civic Type R.
A lighter flywheel and revised rev-matching system is said to ensure 'hyper precise' shifting. The Type R rides on 19-inch matte black alloy wheels shod with 265/30 profile Michelin Pilot Sport 4S tires.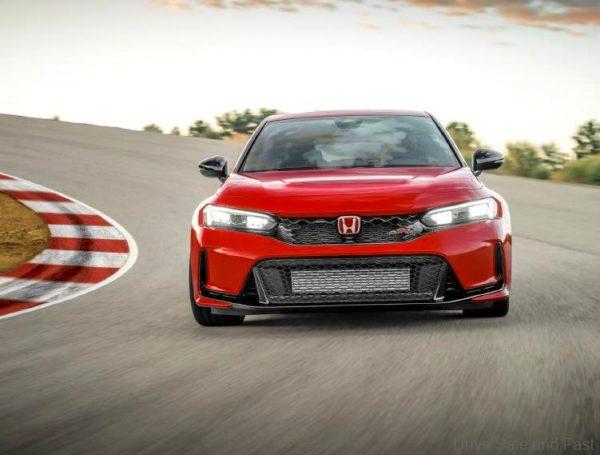 Meanwhile, the previous Type R was launched in Malaysia in late 2017 for RM320,000 and was sold out very fast. This new Type R will definitely be more expensive and we are guessing a possible selling price in Malaysia about RM388,000 or so if and when it arrives officially with Honda Malaysia.
The nearest rival on sale right now will be the Toyota GR Corolla which is a 4 door hot hatch that retails for RM355K and has been sold out for some time now. This Corolla top speed is at 230km/h and the standstill to 100km/h acceleration time is only 5.3 seconds.
Interestingly, there are other direct rivals in Malaysia right now like the Volkswagen Golf R which is now local assembled and priced from RM330. Take note that its was previously imported and priced at RM389k. This iconic hot hatch can sprint from 0 to 100km/h in just 4.8 seconds, on its way to a top track speed of 249km/h,
Then there is the Renault Megane RS which costs about RM326k and can sprint from 0 to 100 km/h in 5.7 seconds, followed by the BMW M135i which is priced at RM356k and takes just 4.8 seconds to make the century sprint and maxes out at a top speed of 250km/h and finally we have the RM343k Mercedes-AMG A35 which does the 0-100km/h sprint in also 4.8 seconds.