Automotive
Published on August 23rd, 2023 | by Sounder Rajen
0
MAF14 Number Plate On Sale From RM1.85 Million
Starting from RM1.85 million, how much will this "Mafia" number plate fetch?
Lately I feel like there has been a surge in news of popular number plates and bidding wars for said plates all across Malaysia. I find this a bit strange considering many Malaysians can barely afford to put food on the table but now we have more news of another ridiculously priced plate. Let's explore.
So Malaysian actor, Azhar Sulaiman, has just taken to social media to announce his intention to sell his number plate "MAF14" (It is similar to the word "Mafia" which apparently is significant enough for people to care) registered to his Nissan Murano with bidding starting at RM1.85 million but will he be able to find a buyer at all?
I remain skeptical that anyone will buy it at all, but then again, this would not be the first time humanity has disappointed me so we shall see. Either way, I would like to just remind our readers that not too long ago in June, Transport Minister, Anthony Loke announced the highest price paid for a number plate.
Moreover, this was the FF1 number plate which fetched RM1.2 million and was bought by the sultan of Johor. Around the same time, the JPJ servers also crashed as a result of too many people bidding on the aforementioned plate. The wealth disparity in this country truly baffles me sometimes.
So is Azhar asking for too much with his starting price or is there some super rich Malaysian who wants this number plate badly enough (no doubt to compensate for some shortcoming) who is willing to fork out at least RM1.85 million for, and I can't believe I have to write this, just a number plate.
I suppose we will find out soon enough, but just to keep things interesting, I think it would be funny if a bunch of people went in and added more bids slightly higher than the current highest bid so the eventual new owner pays more for their number plate. Of course, this will make no difference to them but I would get a laugh out of it.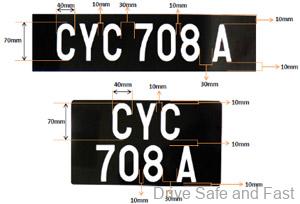 So what do you guys think? Will the sultan of Johor pull off a double whammy and surprise everyone by winning two record breaking bids in a row or will some super rich Malaysian snatch this number plate up instead?