Automotive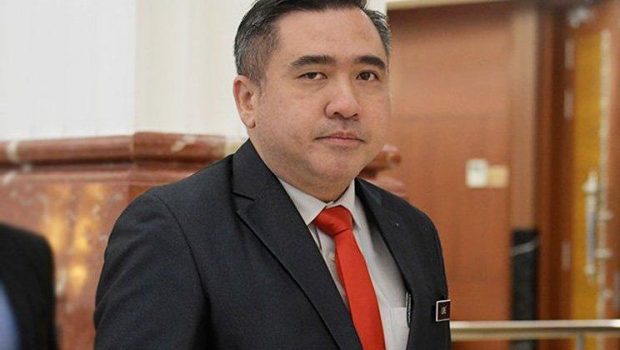 Published on January 4th, 2023 | by Subhash Nair
0
Road Tax Stickers, Digitalization of JPJ For 2023 Promises YB Anthony Loke
YB Anthony Loke puts these two changes in the JPJ agenda for 2023.
The Road Transport Department, better known as JPJ, has just been given two major tasks for 2023 by the Minister of Transport, YB Anthony Loke. In a Facebook post last night, the MP for Seremban shared his agenda for JPJ this year.
The main agenda for the year would be to carry out the digital transformation of JPJ's core services. This will allow Malaysians to carry out driving license renewals and more without having to queue up at JPJ offices. Besides saving loads of time for citizens, it would also free up JPJ's resources to carry out its many other tasks.
JPJ will also be pushed to better enforce road traffic laws this year.
Finally, the issue of poor quality road tax stickers will finally be tackled. Loke was silent on the details, but says that a major change is in the works and might even be carried out this year.
This change that YB Anthony Loke hinted at is intriguing. It could be as minor as changing the adhesive or production process of the existing road tax sticker design, which has been around for nearly 2 decades. It may even be a drastic change in design. We are hoping that it's a complete overhaul of the road tax system altogether.
Last week, we wrote about how displacement was a poor measure for pricing the annual road tax in Malaysia. Maybe the Ministry of Transport is finally looking at a more relevant system to go with the sticker change.
Anyway, more will be shared as the solutions are developed.
Here's the original transcript from YB Loke's FB page in Bahasa Malaysia.
Petang tadi, saya telah mengadakan mesyuarat dengan pengurusan tertinggi Jabatan Pengangkutan Jalan (JPJ) dan mendapat taklimat berkenaan perancangan JPJ untuk tahun 2023.

Antara agenda utama JPJ tahun ini ialah melaksanakan digitalisasi dalam perkhidmatan teras kepada rakyat seperti pelesenan kenderaan dan pemandu selain memperkukuhkan penguatkuasaan undang-undang jalanraya.

Saya tahu ramai orang mengadu berkenaan sticker cukai jalan yang kurang berkualiti. Perkara itu memang dalam perhatian kami dan satu perubahan besar bakal dilaksanakan dalam tahun ini.

Sebarang pelaksanaan inisiatif baru akan dirancang dengan rapi dan saya akan membuat pengumuman apabila persediaan sepenuhnya telah dibuat.

Agenda utama kita ialah mempermudahkan urusan rakyat dan saya tak ingin melihat orang ramai beratur panjang di pejabat-pejabat JPJ yang menyusahkan mereka.