Automotive
Published on September 18th, 2023 | by Daniel Sherman Fernandez
0
Honda Civic Type R FL5 Official Launch This 27th September 2023
After months of speculation, the Civic Type R FL5 is arriving officially
Yes, its finally confirmed and this means 'you' (those who can afford it) can buy a brand new with full Honda Malaysia warranty and also full Honda Malaysia after sales will be able to own the Civic Type R FL5.
In recent months, we have seen a few private importers (AP) holders and their partner used car dealers advertising the arrival of used units of this Civic Type R FL5 at rather premium asking prices. This will have to be discounted now as they cannot offer after sales and warranty, plus the units are already used and a 1 year old.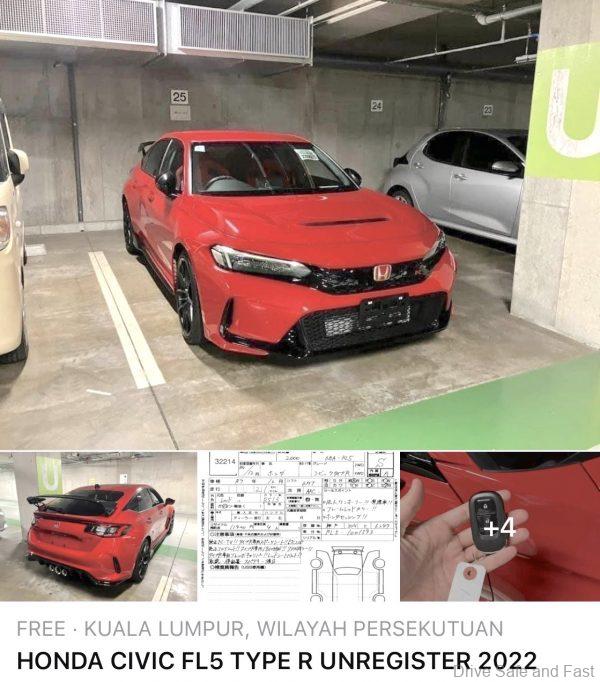 Interestingly, with UMW Toyota having the Corolla GR in their showrooms since February 2023 at a selling price of RM355k, the possible official Honda Malaysia selling price of this all new Civic Type R should be more expensive but below RM400k.
Meanwhile, the previous Type R was launched in Malaysia in late 2017 for RM320,000 and was sold out very fast. This new Type R will definitely be more expensive and we are guessing a possible selling price in Malaysia about RM388,000 or so.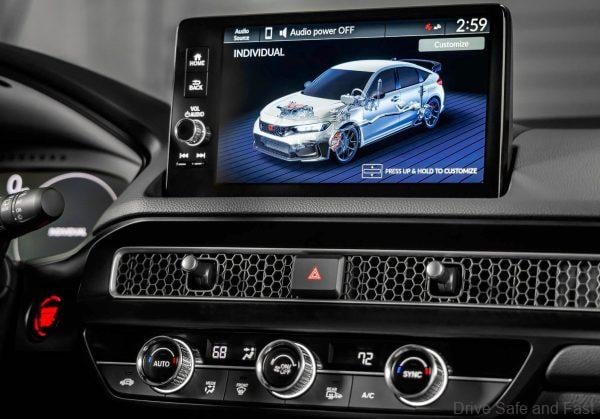 So, why is this Type R FL5 in such high demand? Well, the 1996cc turbocharged engine has been tuned up slightly for an output of 329 horsepower at 6,500rpm and 420Nm from 2,600-4,000rpm which makes this latest 2022 model Civic Type R the most powerful Type R yet and is sold as standard with a six-speed manual transmission. Its top speed is 275km/h and the standstill to 100km/h acceleration time is 5.4 seconds.
This front-wheel drive four door hot hatch promises a more responsive and more thrilling to drive experience than before and its K20C1 engine comes with a redesigned turbocharger and more efficient exhaust system to offer improvements of 7kW and 20Nm over the previous Civic Type R.
A lighter flywheel and revised rev-matching system is said to ensure 'hyper precise' shifting. The Type R rides on 19-inch matte black alloy wheels shod with 265/30 profile Michelin Pilot Sport 4S tires.
Interestingly, there are other direct rivals in Malaysia right now like the Volkswagen Golf R which is now local assembled and priced from RM330.
Take note that its was previously imported and priced at RM389k. This iconic hot hatch can sprint from 0 to 100km/h in just 4.8 seconds, on its way to a top track speed of 249km/h,
Then there is the Renault Megane RS which costs about RM326k and can sprint from 0 to 100 km/h in 5.7 seconds, followed by the BMW M135i which is priced at RM356k and takes just 4.8 seconds to make the century sprint and maxes out at a top speed of 250km/h and finally we have the RM343k Mercedes-AMG A35 which does the 0-100km/h sprint in also 4.8 seconds.