Automotive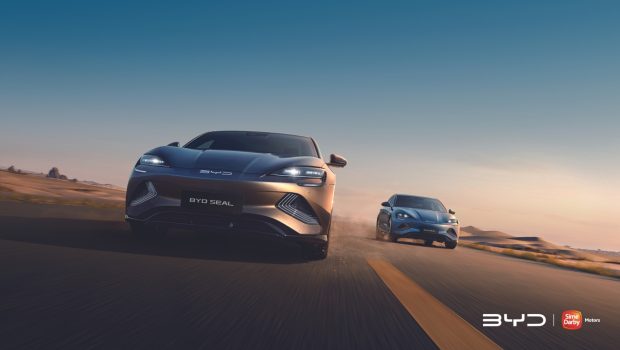 Published on October 3rd, 2023 | by Sounder Rajen
0
All-New BYD Seal Launches In Singapore, Malaysia When?
After already launching 2 other models here in Malaysia, is the BYD Seal next?
Chinese automaker BYD is also the world's leading manufacturer of new energy vehicles (NEVs), and Vantage Automotive, the authorised distributor for BYD passenger cars in Singapore, has just introduced the new all-electric BYD Seal in Singapore. So when will the Seal be launched in Malaysia?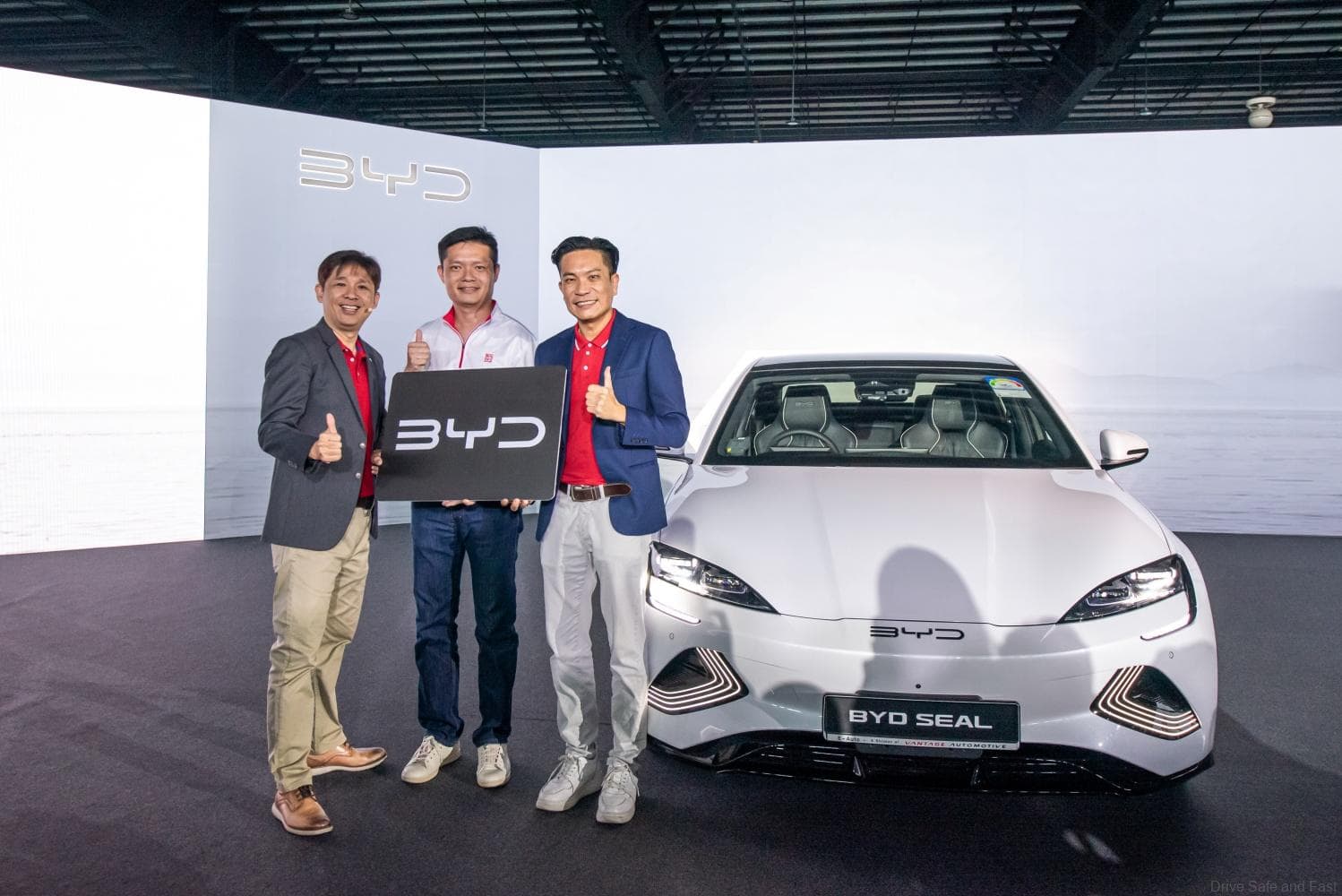 The striking BYD Seal is a sporty and dynamic D-segment sedan, which uses the brand's new 'Ocean Aesthetics' design language combining a sleek and athletic appearance with high level of comfort and practicality with an outstanding range of equipment making it the only car every average family will ever need.
Moreover, just like the BYD Atto 3 and the recently launched BYD Dolphin, both of which are also already in Malaysia, the new BYD Seal is based on BYD's state-of-the-art e-Platform 3.0, which is designed exclusively for fully electric vehicles (EVs).
Notably, the BYD Seal is also the first vehicle to implement the brand's highly advanced Cell-to-Body (CTB) technology, which is essential in ensuring unrivalled levels of safety, torsional rigidity, driving dynamics and space utilisation.
The BYD Seal is also equipped with the Blade Battery as a standard. The Blade Battery was developed in-house by the Chinese brand with the primary goal of optimising safety, durability, longevity, performance, and space utilisation. The battery pack consists of 172 thin elongated cells that resemble blades.
On top of that, the new BYD Seal is available in three trims, namely, Dynamic, Premium and Performance. The car will also be offered with a choice of two drivetrains, Rear Wheel Drive (RWD) and All Wheel Drive (AWD) so buyers will be able to truly customise their car to fit their needs perfectly.
On top of that, the Dynamic variant of the BYD Seal is a single-motor RWD version with a battery capacity of 61.44kWh. Completing the century sprint in 7.5 seconds, the Dynamic makes 203hp and has a WLTP range of 460km.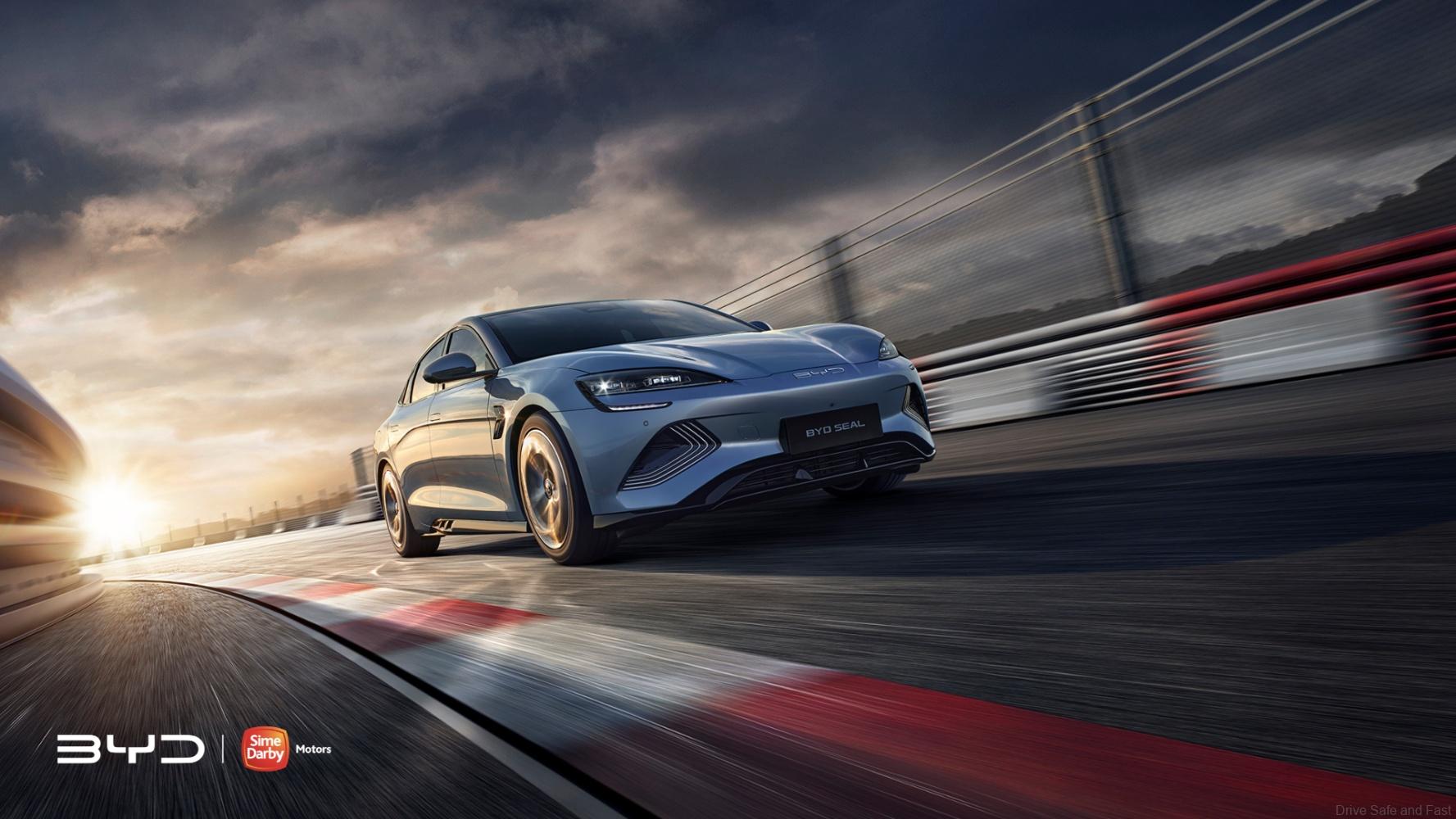 Meanwhile the BYD Seal Premium variant is also a single-motor RWD version but it comes with a larger 82.56kWh battery. This variant has a power output of 313hp and accelerates from 0 to 100km/h in 5.9 seconds. On a single charge, this variant can clock 570km of WLTP range.
The BYD Seal Performance is available with an AWD drivetrain with an electric motor on the front and rear axles making 160 kW and 230 kWresulting in a total power output of 530hp. With a range of 520km, the Performance variant is a real powerhouse that accelerates from 0 to 100km/h in just 3.8 seconds.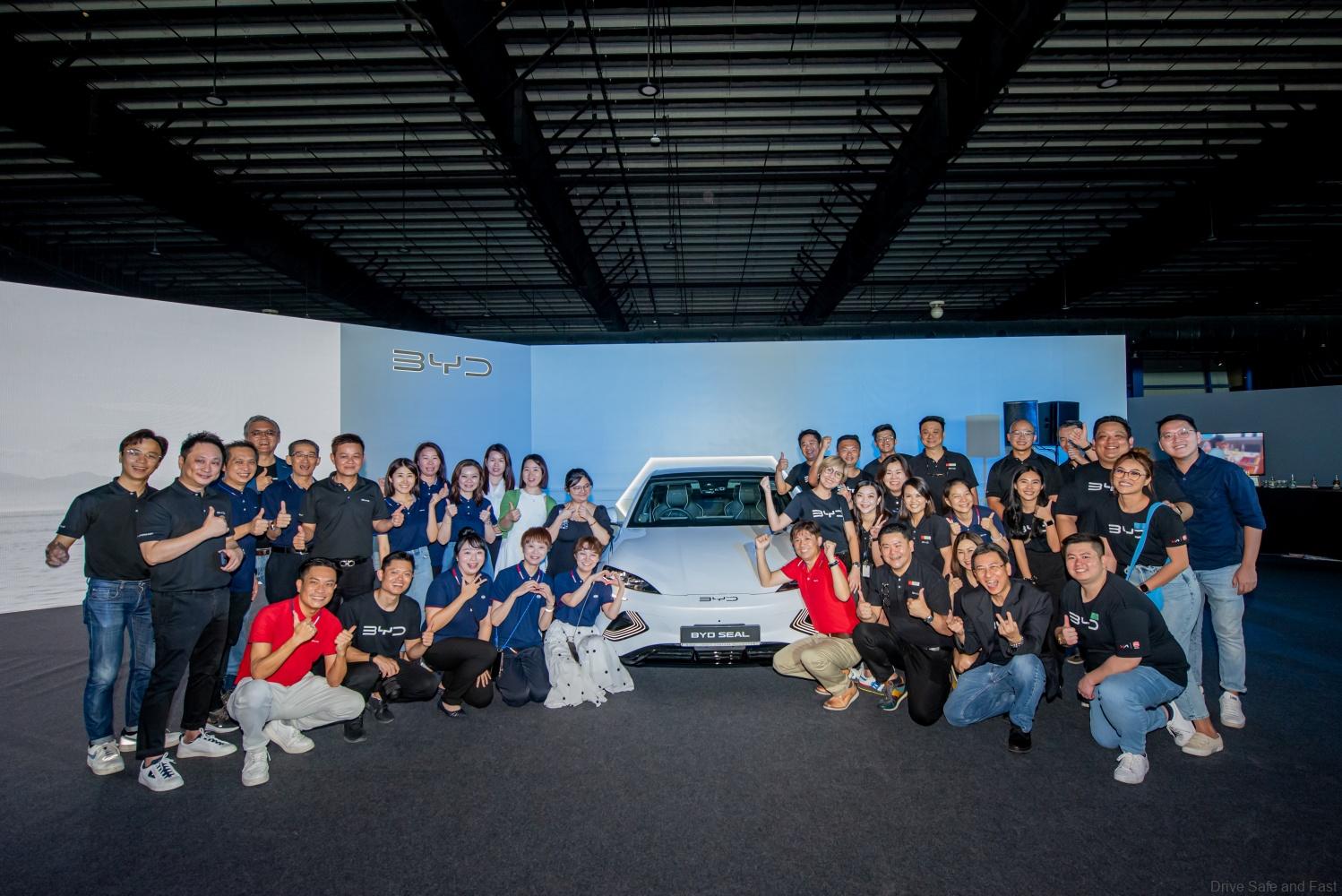 So will the third BYD model in Malaysia be the Seal and if so will we get the same 3 variants as Singapore? I hope so but I doubt it. The Seal starts in Singapore from SG$234,888 (about RM807,335).