Automotive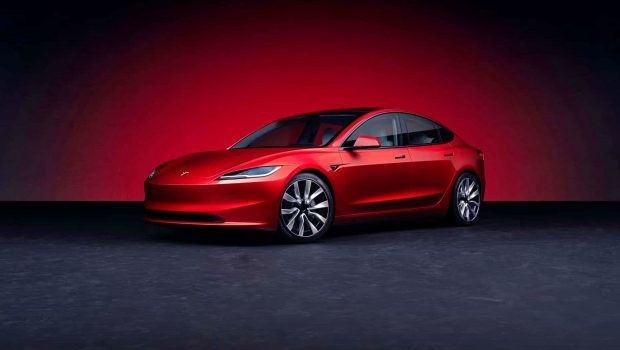 Published on October 30th, 2023 | by Sounder Rajen
0
EV Insurance Costs Rising Fast Globally, Is Malaysia Next?
It seems EV owners in Malaysia will soon end up paying far more for their car insurance
Electric vehicles (EVs) have been booming in terms of popularity all over the globe as of late and across the pond in the West, this has led to a rather odd consequence as this rise in popularity has left many Tesla owners feeling shocked by the skyrocketing prices of EV insurance. EV insurance prices are also rising all over the West so now we ask, is Malaysia next?
The average EV insurance costs rose a staggering 72 percent in the past year alone, compared to just 29 percent for internal combustion engine (ICE) cars. Premiums for the popular Tesla Model 3 saw a dramatic increase of over two-thirds in the last two years as well. Well anyone who put down an order for the new Tesla Model 3 in Malaysia is now in for a nasty surprise.
Moreover, these shocking statistics have led insurance companies like John Lewis to suspend sales of EV policies as they reevaluate the cost of repairs. So, what exactly is behind this surge in insurance price? Research conducted by Thatcham reveals that the result may be that EV claims are typically 25 percent higher than those of ICE cars and take 14 percent longer to repair.
So we can conclude that the main culprit here is the high replacement costs. Spare parts for EVs are also often more difficult to source, and finding specialised technicians for repairs can be a challenge too. Additionally, the fact that EVs are relatively new also means that insurers lack sufficient historical data on maintenance and repair costs.
On top of that, the batteries that power EVs present their own unique set of challenges. With battery packs accounting for a significant portion of the vehicle's overall cost, any damage can be costly. EV batteries are also susceptible to minor damage that can destabilise cells, potentially leading to fires and explosions.
The combination of high costs and uncertain outcomes has resulted in many EVs being written off for damage a traditional ICE vehicle would have easily survived. As a result, the higher cost of insurance is affecting the attractiveness of EVs for potential buyers.
While the running costs of EVs are becoming increasingly competitive with ICE cars, the rising insurance costs are a sudden cause for concern. As such, we want to know, how will this affect insurance prices for EVs, particularly premium EVs like Tesla models here in Malaysia? Well, I just hope it does not rise up too high though.
We got all this from T2 Space and their full article is linked here. Thank you T2 Space for the information.