Motorcycles
Published on November 8th, 2023 | by Sounder Rajen
0
New Suzuki GSX-8R Sets A New Standard In The World Of Sports
The Suzuki GSX series just got sportier with the addition of the GSX-8R model
Suzuki Motor Corporation has just unveiled a new motorcycle that the brand believes will set a new standard of sport and it is none other than the Suzuki GSX-8R, a superb addition to the GSX series that debuted at the prestigious EICMA (Esposizione Internazionale Ciclo e Motociclo) motorcycle exhibition in Milan, Italy.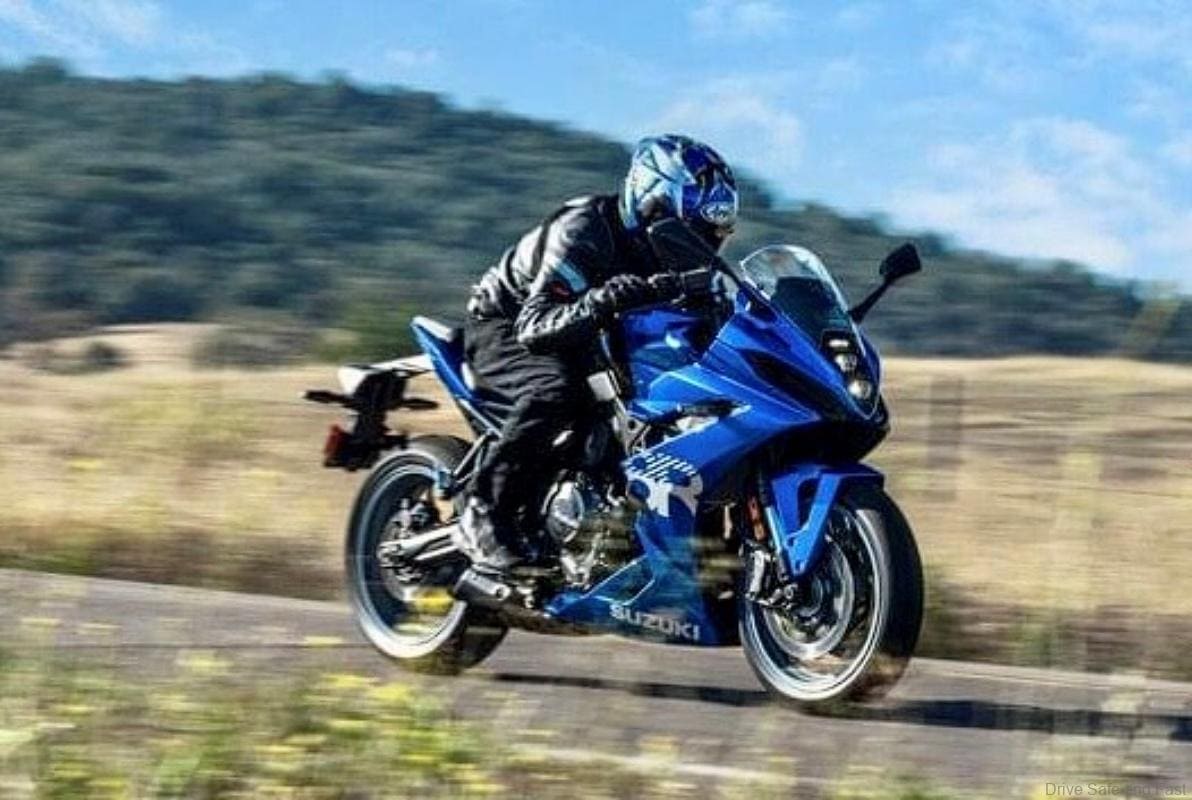 The new Suzuki GSX-8R is a sport model that allows riders of all ages and skill levels to enjoy various types of riding, from urban streets to winding roads and circuits. Based on the GSX-8S, which has received high praise worldwide, the GSX-8R is also equipped with a fairing and separate handlebars suitable for sport riding.
Moreover, the design of the GSX-8R incorporates the heritage of Suzuki's sport bikes, presenting functional beauty by exposing the engine and seat rail, resulting in a modern and innovative design. With a parallel 2-cylinder engine and a frame designed to match it, as well as a suspension with large pistons, making this motorcycle a versatile model suitable for everyday use, sport riding, and touring.
The visceral appeal of cutting-edge sportbike styling present on the Suzuki GSX-8R also immediately catches one's eye as the sophisticated balance of power, handling, comfort and faithful response puts the rider in full control and adds to the appeal of this already desirable motorcycle.
The Suzuki GSX-8R features a fine fusion of elements that heralds a new world of riding pleasure, whether commuting in town, heading out for an exhilarating run, or testing your skills on the racetrack. The bike is destined to lead the pack toward an exciting new era of sportbike riding.
Key features of the Suzuki GSX-8R include a slim, compact and powerful body, the brand's parallel twin engine that delivers a fine balance of smooth, controllable power and free-revving performance. Its 270-degree crankshaft configuration that provides smooth power delivery and a pleasing engine sound as well.
On top of that, the advanced electronic systems of the Suzuki Intelligent Ride System (S.I.R.S.) featured on the GSX-8R play a big part in allowing the rider to optimize performance characteristics to match ever changing riding needs and preferences and making the bike feel more controllable, predictable and less tiring to operate.
Some cool Suzuki genuine accessories one can get to complement their Suzuki GSX-8R are a smoked tint touring screen, an anodized billet brake lever, an anodized billet clutch lever, a single seat cowl, a stylish seat, a fuel tank pad, a soft side case set as well as a frame slider.