Automotive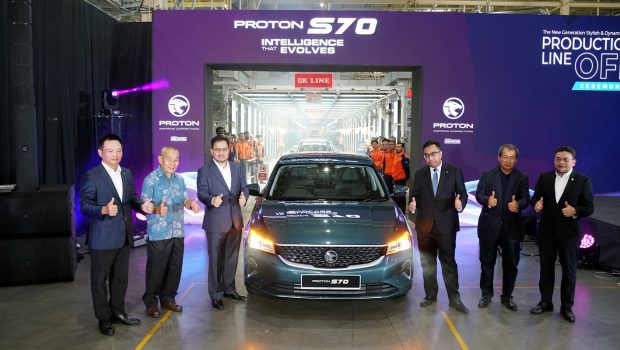 Published on November 1st, 2023 | by Sounder Rajen
0
Proton S70 Starts Rolling Off Production Line In Tanjung Malim
Bookings for the proton S70 are open from 1 November 2023 for a fee of RM500
So a while ago, a video surfaced online on social media showing what appeared to be the new Proton sedan without camouflage. Now we have confirmation from our national carmaker, Proton, that it has officially unveiled its upcoming model, the Proton S70.

Proton said that the car was unveiled at a line-off ceremony presided over by the Secretary General of the Ministry of Investment, Trade, and Industry, (MITI), Dato' Hairil Yahri Yaacob at the company's Tanjong Malim production line. The Proton S70 is the first all-new addition to its sedan line-up since the Persona in August 2016.
Moreover, aside from the official name of the car, the tagline for the Proton S70 was also announced as "Intelligence that Evolves" and Dr Li Chunrong, CEO of Proton, who also confirmed that all Proton outlets would begin accepting customer bookings for the car as of today 1 November 2023, with a fee of RM500.
Dr Li Chunrong also said, "The Proton S70 marks a new chapter for PROTON as we return to the family sedan market with a model that is the next step in the evolution of our offerings. Endowed with intelligent safety technology, connectivity and a 1.5L turbocharged engine with dual clutch transmission."
"We have high hopes it will prove to be popular with current and new Proton fans and help return us to the top of a market segment that was previously led by models such as the Proton Wira, Waja and Preve." He added.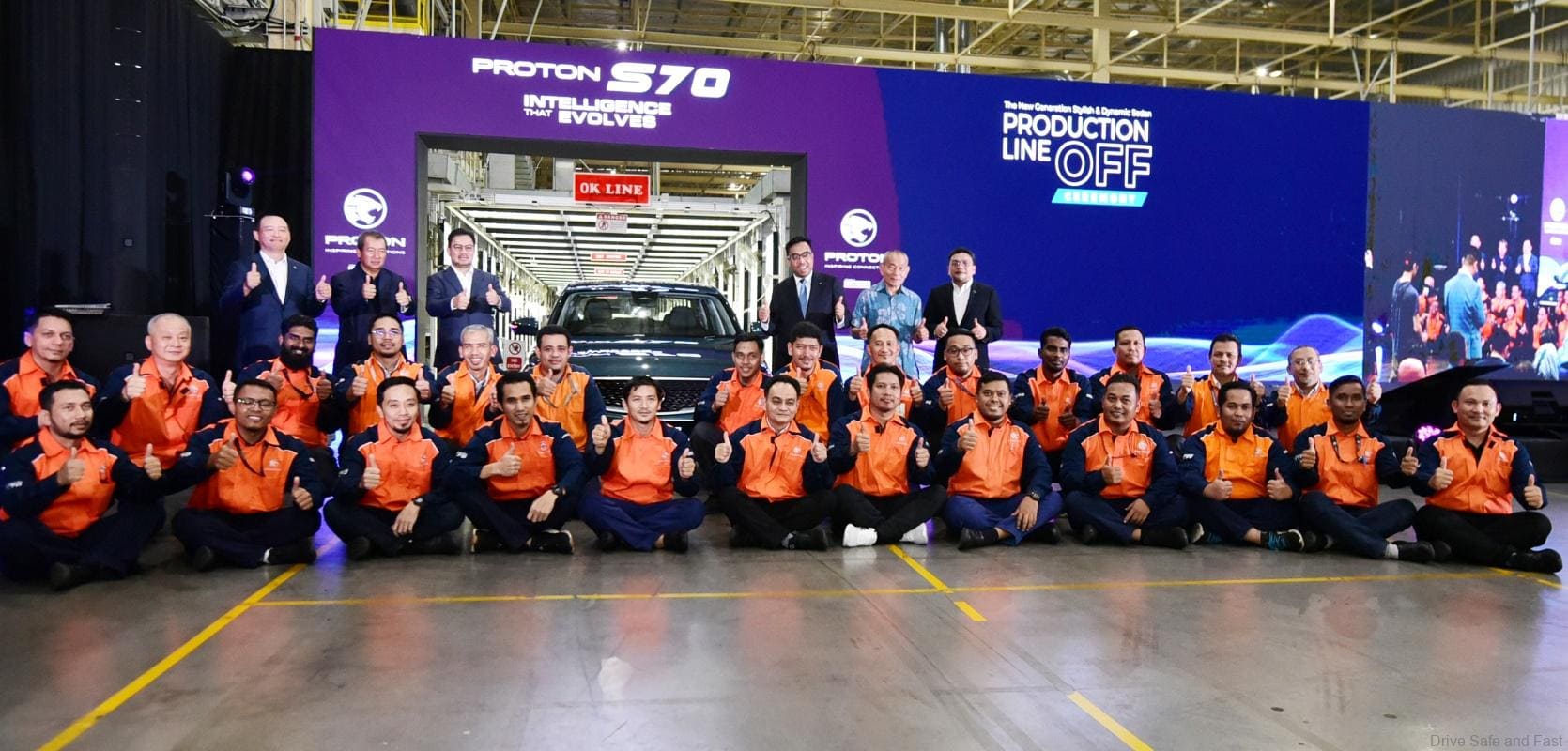 On top of that, following in the footsteps of the Proton X70, Proton X50 and mild hybrid Proton X90, the Proton S70 will be the fourth all-new Proton model to be jointly developed together with Geely. It is also the second all-new model to be offered in 2023 and prior to its official launch, customer previews will be held in several major Malaysian state capitals beginning from 11 November 2023 to allow the public an up close and personal viewing of the new Proton model.
"Today's line-off ceremony is another important step for Proton in our efforts with DRB-HICOM and Geely to establish Tanjong Malim and the Automotive High Tech Valley (AHTV) as a national automotive hub." stated Dr. Li Chunrong.
Dr Li Chunrong concluded, "Since 2019, the company has invested more than RM1.8 billion in upgrading the facilities here by building a new engine assembly line, a new stamping shop, as well as new assembly lines. This bodes well for the company's future as we look to grow our range of offerings to include more New Energy Vehicles (NEVs) and eventually, electric vehicles as well."
Find out more on the official Proton website linked here.