Automotive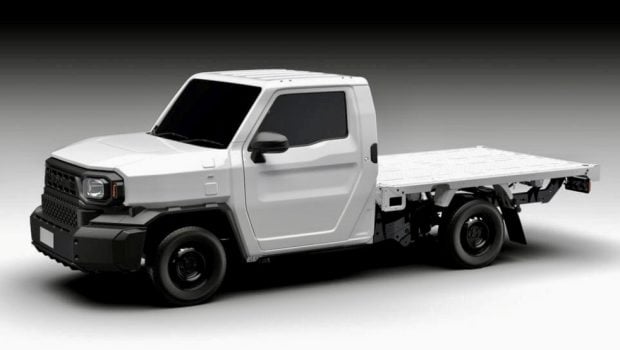 Published on November 14th, 2023 | by Sounder Rajen
0
Toyota Stallion Slated For South Africa In 2024, Will It Come To Malaysia?
Toyota Stallion also has a rumoured price of RM50,000 before tax and rear body buildup
With so many automakers trying to push a "lifestyle" narrative for all their new pickup trucks, Toyota says "hold my Sake" and goes against the grain. That's right, Toyota has confirmed that the Toyota Stallion is scheduled to be launched some time next year in South Africa. Will this workhorse pickup truck come to Malaysia?
Well, the most interesting thing about the Toyota Stallion is its price, or rather, rumoured price, as there are strong suggestions that it may cost just RM50,000 before tax. If this is true, then it could very well even canibalise sales of the Hilux in Malaysia and perhaps also in South Africa.
Moreover, this two-door, Hilux sized hard working dynamo would be far more useful for heavy work, rather than just everyday commuting than the Toyota Hilux would be thanks to its longer bed and more rugged look. It also has more curves than the current generation Hilux but it will likely look more similar to the Stallion soon.
Of course, this isn't to say that the Toyota Hilux is not a good workhorse vehicle but surely no one can deny that most new pickup trucks are becoming more luxury oriented. Just think of the Toyota Hilux 2.8 L (with L standing for luxury) and the recent Ford Ranger Platinum (with platinum being a luxury spec).
Naturally, with a heavy focus on utilitarianism, it should not be too surprising if the interior of the Toyota Stallion is as bare bones as a base trim level Hilux. It will most likely feature a manual transmission with a drive mode selector to switch between 2 and 4 wheel drive as well as a simple but well equipped cabin.
On top of that, the Toyota Stallion will also likely not feature many new ADAS features like lane keep assist and the like but will likely come with essential features like hill descent control while smaller creature comforts like an infotainment screen and digital driver display will likely still be made available.
So now that we made all these predictions, we can only wait until it is fully revealed in South Africa and then more markets after, hopefully with Malaysia and/or the SEA market being next, to see if we were right or if Toyota will surprise us in terms of pricing, design, kit and so on.
What do you guys think though? Are you eagerly awaiting the Toyota Stallion and would you choose this workhorse over a Hilux?