Cars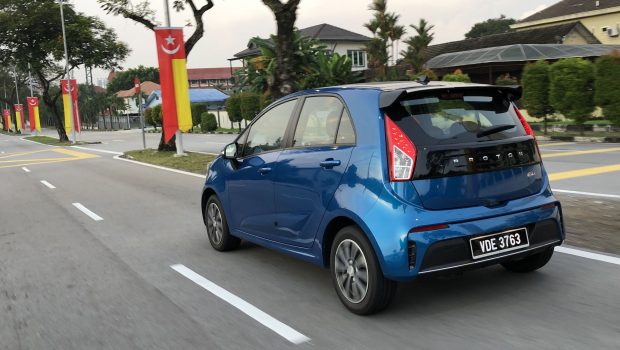 Published on July 26th, 2019 | by Daniel Sherman Fernandez
1
Malaysia NO LONGER has a National Car?
Once there was two or three national car programs and now none
Think about it car enthusiasts, Malaysia does not have a national car anymore starting this August 2019. Why? The current selling Proton Saga is the very last Malaysian 'national car' and when Geely launches the revised Proton Saga this August 2019 it will no longer be a national car and it will confirm Proton as a Malaysian car brand with Chinese engineering.
The recent revised 2019 Proton Exora MPV, Proton Iriz and Proton Persona have 280-305 new parts installed from the engineers at Geely and this removes its national car status.
Then there is Perodua. Fact, this is a company owned by Daihatsu and Daihatsu is owned by Toyota and they work with Perodua to design and produce best selling cars like the Alza, Axia and Myvi which comes from its state-of-the-art facility in Rawang which has ample numbers of Japanese engineers and staff making sure their overseas partners investments are well looked after.
So, does Malaysia need a national car program? We think and suggest strongly against it. It is not necessary looking at past issues and costs factors and also Malaysia does not have the population to support this 'cause' and with Geely ready to launch a new Proton MPV, Crossover, Sedan and possibly a new hot hatch, any new Malaysian national car program will have a very hard time to compete on price and technology.
Even if the next intended national car program is a full electric vehicle (EV), Geely has a full EV which was recently launched in Singapore and then there is Chinese EV brand BYD who just launched their e6 EV in Singapore.
Both these EV brands can 'play' a price war and stay ahead of any new startup in a country with a small population. True?