Cars
Published on July 28th, 2020 | by Subhash Nair
0
The Isuzu D-Max Type-B is Built for Serious Business
When it comes to pick-up trucks, most of the buying public tends to pay attention to the fluff. It's always the top-spec models that seem to get the largest posters and that's to be expected. After all, the more desirable the product, the more attention the brand and nameplate gets.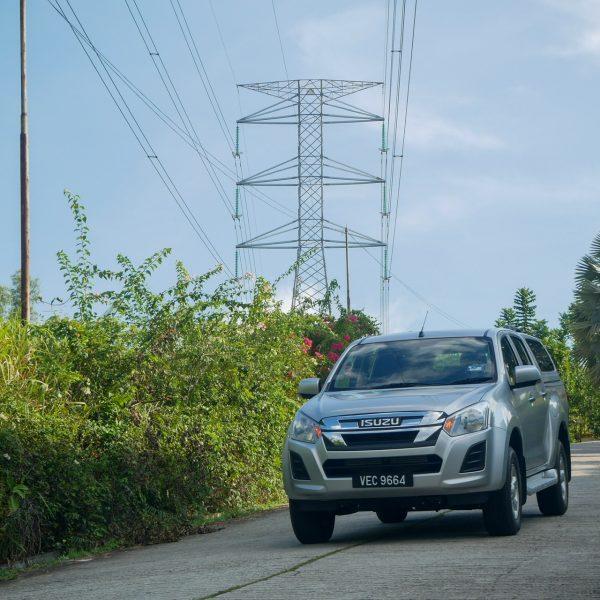 But we've always maintained that a pick-up truck should be used for its intended purposes. And that's why today we're NOT looking at a full-spec variant, but rather a 'dressed-down' version of the new D-Max from Isuzu.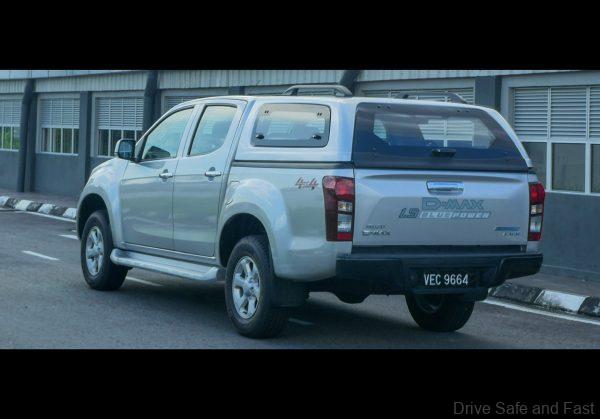 This variant is called the D-Max Type-B, and it's actually been around for a few years, even before Isuzu introduced their 1.9-litre Bluepower engine to the Malaysian market.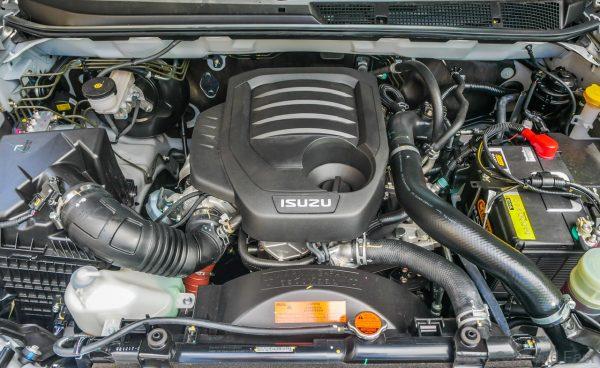 'B' for 'Business'
The emphasis of the Type-B is to give businesses exactly what they're looking for – lower maintenance costs, but enough amenities to keep users safe and in comfort. The Type-B eschews more sophisticated digital air cond controls and infotainment touchscreens for physical knobs and buttons that will stand the test of time. Yet, Isuzu have still equipped the audio system with Bluetooth and Handsfree support as just about everyone these days has a smartphone.
Instead of LED headlamps, you get halogen reflectors. Instead of 18" wheels, you get 16" alloys. Less flashy, yes. But think about how much cheaper those bulbs and those tyres are to replace. That's the whole point of the Type-B — cost-savings that business owners will appreciate.
The variant we're testing out still has the full 4X4 capabilities of the full-spec D-Max. This includes an on-the-fly switch to toggle between 2WD, 4WD High and 4WD Low Range. It's also still fitted with Hill Descent Control to navigate steep declines.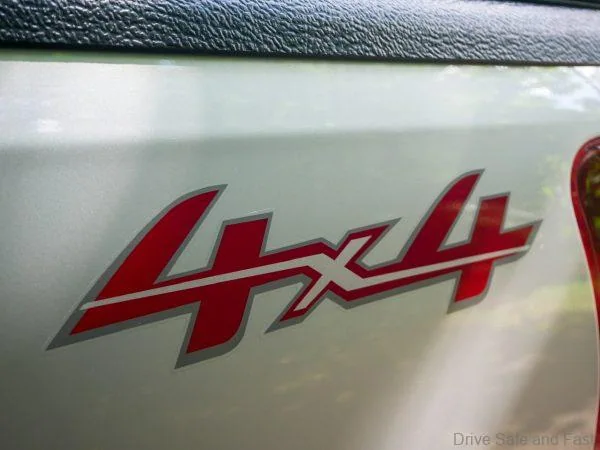 User Feedback
You may be thinking – why the D-Max of all the pickups out there? Well, we actually asked a long-time customer about his experience with the previous D-Max. He's actually my friend's dad, Mr. Seow. I knew he had at least one of these in his fleet when I heard he was looking at entering one into the Super Mileage Challenge about a year ago.
Mr. Seow has been using the D-Max to carry out land surveying activities over the last 6 years and currently has FIVE units. Two of these are the 3.0L models, with an additional 3 units using the now-retired 2.5L engine.
His reason for choosing Isuzu over the other brands was that he did a comparison and found their trucks to be the most inexpensive to buy and run. And on top of the cost-savings, the performance was actually on par with many of its competitors. He said his experience over the last 6 years with the D-Max has been good so far, with maintenance and reliability expectations being met.
He says he replaces his trucks every 7 years, which means the first of his D-Max fleet will be phased out next year. In all likelihood, he'll get another one to replace it. If that's not
Isuzu's Speciality
I think that's a testament to the Isuzu D-Max's ability to really deliver on what business owners are looking for. Of all the brands out there, Isuzu is the only one whose focus is on trucks and commercial vehicles ONLY. This allows them to focus on delivering on long-established values like durability and reliability where other brands may be more interested in marketing, design and gimmicks.
Take a look at the three biggest innovations on the new D-Max. The liftgate in the rear is the only one in the segment that opens softly and can be closed with just a finger. The bed can be outfitted with a simple but useful slide-out tray from the factory. These optional accessories are well worth adding, as they make the D-Max a lot more convenient to use as a pick-up.
And under the hood, the D-Max has the smallest engine in its class that's somehow MORE durable than the older 2.5-litre it replaces. Being the smallest engine in its class, gives it the lowest annual road tax price.
The Type-B models start at just over RM96,000 with a manual gearbox. Definitely worth checking out if you're thinking of starting your own business post-MCO.