Cars
Published on September 8th, 2020 | by Subhash Nair
0
Under-the-skin Improvements to the New Nissan Almera
Last week, Edaran Tan Chong Motor wowed the Malaysian motoring media industry with a preview of their upcoming Almera models. For the first time, Nissan looks like they may be leaders in the B-segment space, should the market respond accordingly. We say that because the new Almera looks, drives and is equipped to impress. It will be the ONLY Japanese car in its segment with a turbocharged engine. It will be the only Japanese car in its segment with autonomous emergency braking (the City's inclusion of Honda Sensing has yet to be confirmed). More importantly, it felt like we were seeing the real engineering prowess of Nissan come to the forefront for the first time in a very long time.
So, we thought we'd dedicate a short post to some of the 'hidden' engineering features of this upcoming Nissan Almera and look at some details that you may have missed.
Improvements in Suspension
To make sure the new Almera could handle the increased power Nissan was throwing it, they revised the rear suspension system. To do this, they first switched the material used on the bump stops from rubber to polyurethane. They also added steel stiffeners to better absorb impacts. The trailing arm design has changed from a bracket type to a direct fix type, which doesn't deform as much under hard cornering. This has the effect of improving handling and reducing body roll.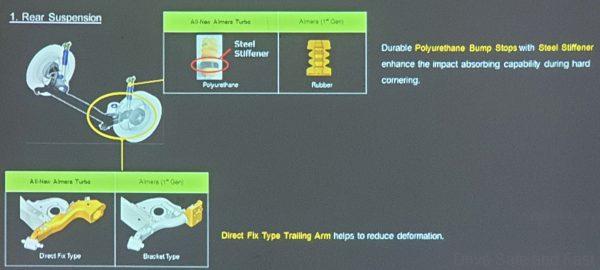 Steering Improvements
The suspension geometry has also been changed with up to 30% caster trail adjustment versus the original Almera.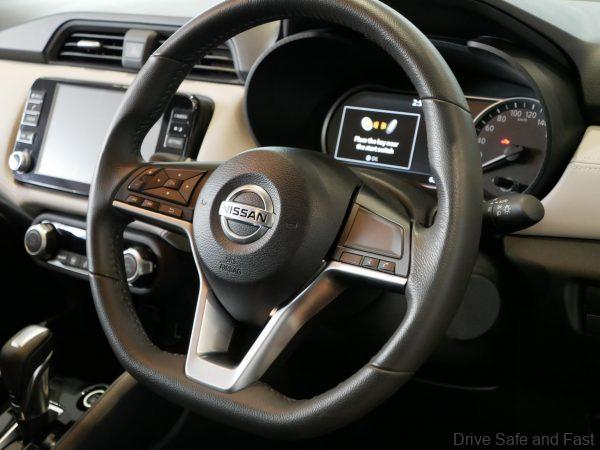 The new Almera also makes use of a stiffer steering shaft (30% increase in rigidity). Its new Electric Power Steering system now has Active Return Control, which encourages the wheel to return to centre or maintain a straight line. The steering wheel now also gets tilt and telescopic adjustment on all Almera variants.
Improving the Chassis
They also improved the V platform significantly in this generation. Areas below the A-pillar and the entire B-pillar and roof structure has been modified. Many other parts of the chassis have been thickened or added to to increase stiffness.

Mirror Bore Coating
As with any modern, turbocharged engine, wear and tear is a huge issue. These motors are put under a lot more stress than their naturally-aspirated counterparts.
As such, Nissan have used their Mirror Bore Coating technology instead of conventional cast iron liners on their cylinders. This technology is derived from their GT-R engine and helps reduce friction by up to 50%, as well as making the engine lighter and better at dissipating heat.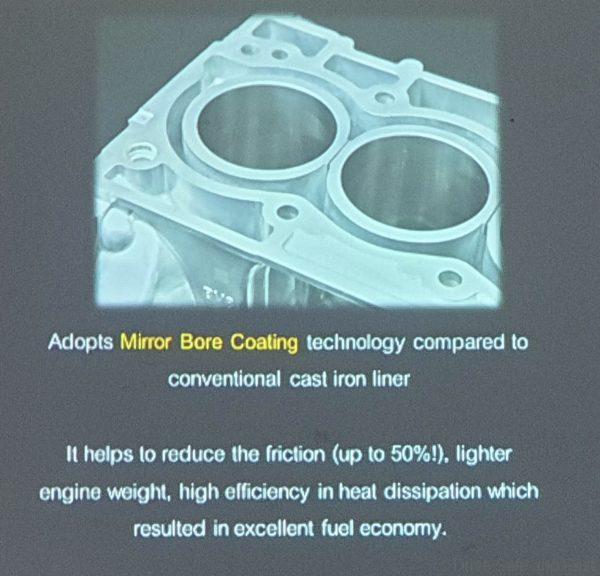 Electronic Wastegate
In turbocharged engines, a wastegate is used to control the flow of exhaust gases that go to spin the turbine wheel.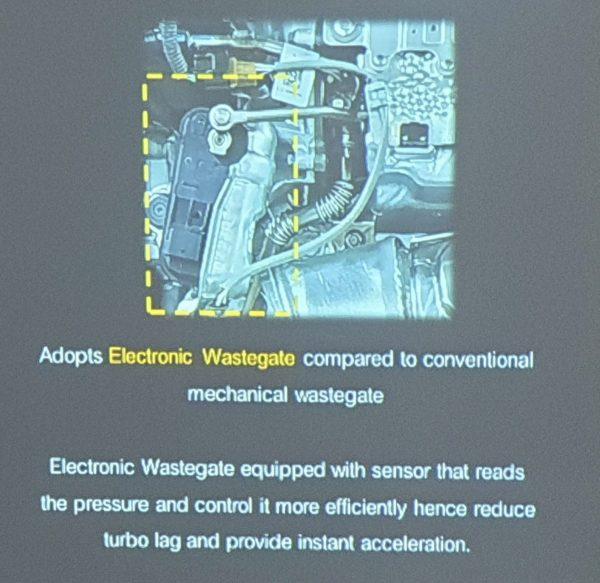 Rather than going for the simplest, cheapest solution, Nissan have equipped the Almera Turbo's engine with an Electronic Wastegate as opposed to a mechanical one. This is able to more accurately read and respond to the pressure, avoiding turbo lag and better protecting the engine and the turbocharging system.