Cars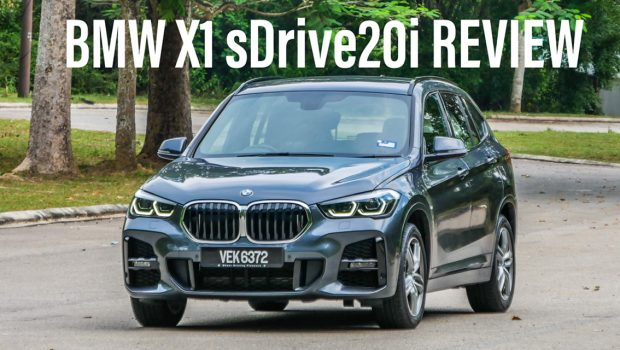 Published on September 7th, 2020 | by Subhash Nair
0
BMW X1 sDrive20i Review: Fast Enough, but…
In many ways, the X1 is the fruit of BMW's efforts over the years. BECAUSE the brand has proved that it can deliver fun-to-drive cars throughout their portfolio, it now wants to offer you a car that breaks away from their legacy. It's not a sedan. It's not rear-wheel driven. The platform itself was first used on a MINI. It's a move by BMW that might upset some enthusiasts, but if it works, who can blame them?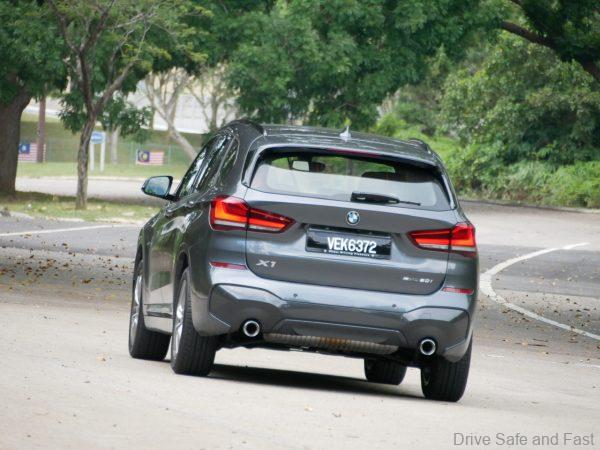 Does it work?
Yes. To a very large extent, the BMW X1 has substance to it. This segment is getting crowded, with competition from the Mercedes-Benz GLA, Audi Q3, Volvo XC40 and Lexus UX. The BMW X1 is NOT the most beautiful, well-built, comfortable or quietest or practical vehicle in this segment, but none of those are defining qualities of BMW. People buy BMWs because, first and foremost they drive well. And in this segment, despite being a front-wheel driven vehicle, the X1 sDrive20i can REALLY deliver when you put the pedal to the metal.
The B48 2.0-liter TwinPower Turbo under the hood can behave itself under most conditions. But if you put the car in Sport mode, it really shows you what it can do. Acceleration from 0-100km/h takes 7.4 seconds, in theory that's a little slow. But the sensation of speed is relentless and the 7-speed DCT's shifts are quicker than anything on offer in this segment. It's a joy to push this machine hard, and if you're looking for that taste of 'BMW'-ness, you'll get it here for sure.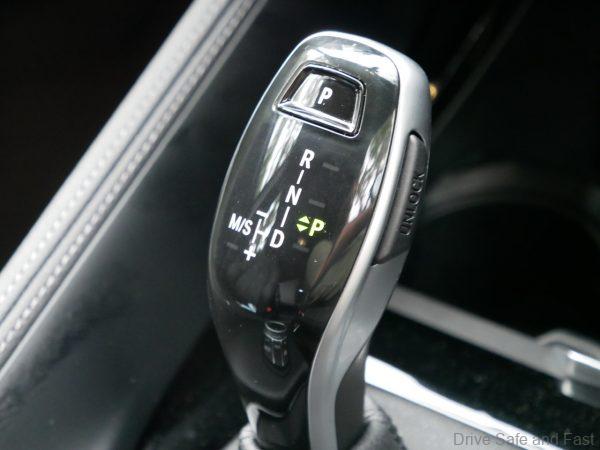 It's also surprisingly tall and just about wide enough for 4 adults about my size to fit in it. It's clear that BMW are using a front-wheel drive platform not just for cost-savings, but to ensure ergonomics aren't compromised. Again, in theory it's not the largest in the segment, but when you're in it, it's difficult to find many complaints about how the car fits (considering the size restrictions of this segment).
Of course, it's not great to sit in the rear of the X1, but then again, no rival in this segment can deliver exceptional results in this department either.
I also think the design scores well. It's not a particularly handsome BMW, nor is it the most modern looking. But the X1 does a good job of looking like a 'baby X5' from one generation ago. Not the flashiest car in the segment, for sure, but it works. 18" wheels on the X1 look a little small, but it's a decent enough size and rim design.
Functionally, the X1 also gets a passing mark. LED projectors, power-adjustable seats (memory function for the driver), rear air cond vents, loads of power and USB sockets (including USB-C), an 8.8" screen, a powered tailgate with contactless operation, a reverse camera, auto parking, and BMW ConnectedDrive features are good to have. The issue here is that all its rivals have some edge in one way or the other. The Audi Q3 has a much larger 10.1" infotainment unit that feels more modern, while the Lexus UX and Volvo XC40 both have fully-featured active safety and active cruise control.
The Letdowns
My complaints start from the car's interior. It's a little too drab for 2020. The car is severely lacking in having a personality of its own and the interior looks a MINI doing an impression of BMW.
The instrument cluster is the biggest letdown by far. It's mostly analogue and the cluster itself feels like an afterthought. It's TINY, yet no matter how I tried to adjust the steering position, I could never get a full view of it. I had to choose between seeing the tops of the dials or the digital readout at the bottom. Very strange for BMW to have such an oversight.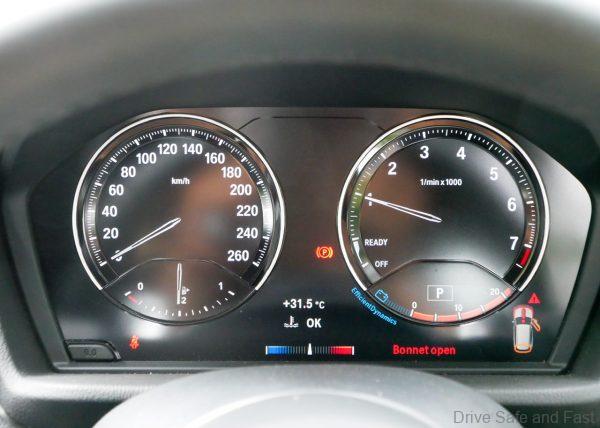 The rest of the controls, buttons and materials have a very last-generation BMW feel to them. This is one of the cheapest vehicles the have to offer in Malaysia, but the fact that even the Q3 feels nicer to be in is concerning.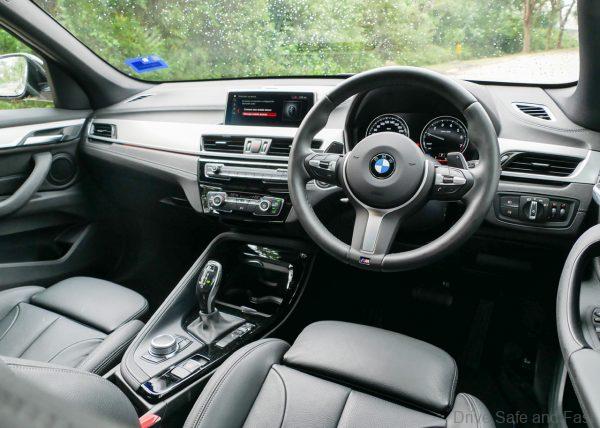 That brings us to the biggest problem with the X3 – the overall comfort. This thing is not very good at dealing with potholes and road surface imperfections. Every little bump in the road will be transferred right into your spine. Every rattle works its way into your bones. And if there's a noise going on right outside your door you'll definitely hear it.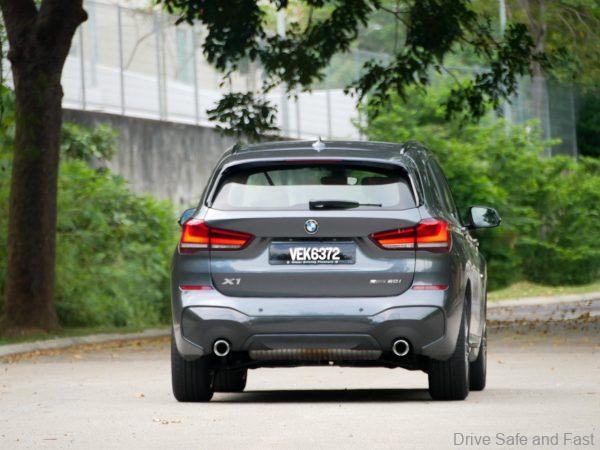 Enthusiasts have been asking if BMW can get away with offering more and more front-wheel drive vehicles at the lower end of their lineup. However, I don't think front-wheel drive is the issue here. The X1 is still loads of fun to 'whack', and really proves that BMW can engineer fun into anything they touch. The problem is that this BMW handles the road like a MINI would. In a MINI, you can get away with this because they're supposed to be 'go-kart-like'. But how do you justify a BMW that's this harsh without actually being an M car?
Ultimately, that roughness to the suspension feel is what brings the X1 sDrive20i down. A BMW doesn't need to be the best equipped or best looking in the segment to be easy to recommend, but certain comfort levels are expected in the premium segment today. Also, when you consider the fact that the 320i Sport is just RM10,000 more expensive and a league ahead in terms of appeal, the X1 sDrive20i's value proposition really goes out of the window.
BMW X1 sDrive20i Specifications
Engine: Inline-4, Turbocharged, 16 Valve, DOHC, Petrol
Capacity: 1998cc
Gearbox: 7-speed Dual-Clutch Automatic
Max power: 189 hp @ 5000 rpm
Max torque: 280 Nm @ 1350 rpm
Top Speed: 224 km/h
0-100 km/h: 7.6seconds
Price: RM230,410.36 (with SST discount)