Cars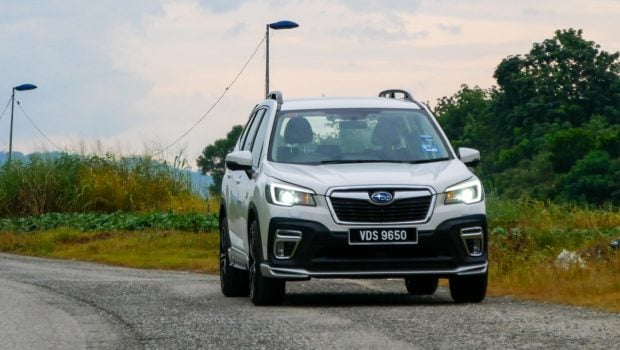 Published on September 21st, 2020 | by Subhash Nair
0
Subaru Forester GT Edition Review: Quietly Capable
If you were to antrophormise Subaru – turn the brand into a human being, what sort of person would that be? A rugged outdoorsman? A practical architect with discerning tastes? A Health & Safety officer? An athlete? It's a tough one, because while Subaru's marketing has never been the strongest, the values surrounding the brand stem from a very REAL place. They always use boxer engines. They always deploy symmetrical all-wheel drive. They've been building crossovers and SUVs for decades. They have real rally pedigree.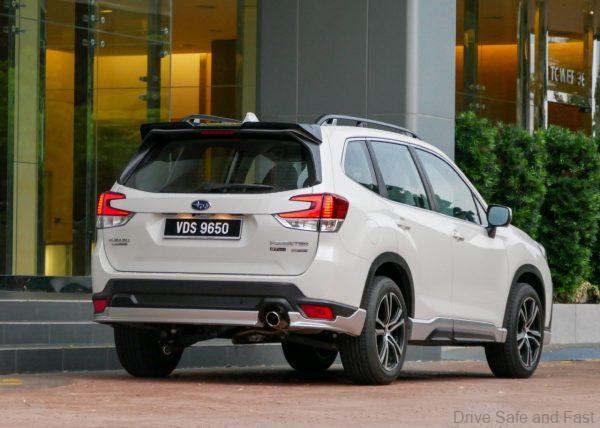 So it's almost natural that someone who drives or owns a Subaru inherits this mysterious, hard-to-pin-point quality about him/her. There's substance and capability hidden behind every Subaru, and that's part of the Subaru image. I feel this is a very important place to start this Forester review. We need to get that out of the way first so we can concentrate on what this exact model brings to the table instead of talking about the same old fluff that makes its way into just about every Subaru review.
This is the Subaru Forester GT Edition. This 5th generation Forester debuted in 2019 as a CBU model from the new factory in Thailand. In mid-2020, Motor Image Malaysia made the GT Edition available for an additional RM8,000 over the previous top spec model's price.
The GT Edition adds an aero kit (spoiler, side skirts, front lip, rear bumper lip), its own dual-tone leather interior and a special 18" alloy rim design. More importantly, the GT Edition adds an 8" Display Audio system with Android Auto and Apple Carplay, along with Superview Around Recognition 360. I'll just get this out of the way, if this is a review of what the GT Edition brings to the table, these last few features are where the real substance is. The rest of it really is just aesthetics, so you'll have to ask yourself if you prefer the Forester with or without the aerokit and the other minor tweaks.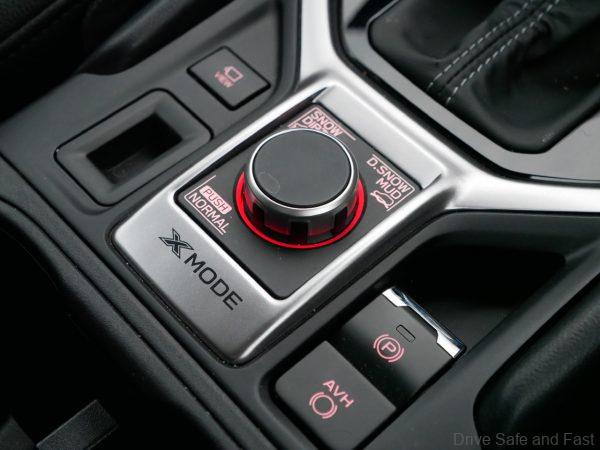 But since this is also the first time I'm driving the 5th generation Forester since the media preview last year, I'm going to go ahead and give you my full review of the car.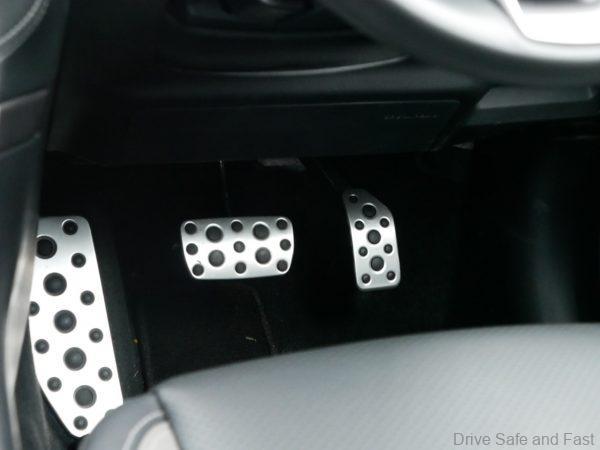 I really enjoyed driving the Subaru Forester. The powertrain is just about powerful enough, but the important thing is that it is smooth and delivers when asked. An auto gearbox would have been more engaging, but most Japanese offerings have CVTs anyway, and this Lineartronic one isn't particularly bad. Some may prefer the more enthusiastic Mazda powertrains, but Subaru's FB20 boxer is a lot more refined and has its own appeal to it.
But a naturally-aspirated 4-cylinder petrol engine isn't the true heart of the Forester's performance. Its biggest asset is its chassis. The Subaru Global Platform is extremely absorbent and rigid. The car is planted through corners, and there's so much headroom thanks to its permanent all-wheel drive system. Whether you're cruising long distance or taking it through tight B-roads, the Forester is one of best SUVs in its class to be driving or driven in. We didn't get to take it off-roading in our test drive, but we did do this during the media preview and it performed really well then thanks to X-MODE.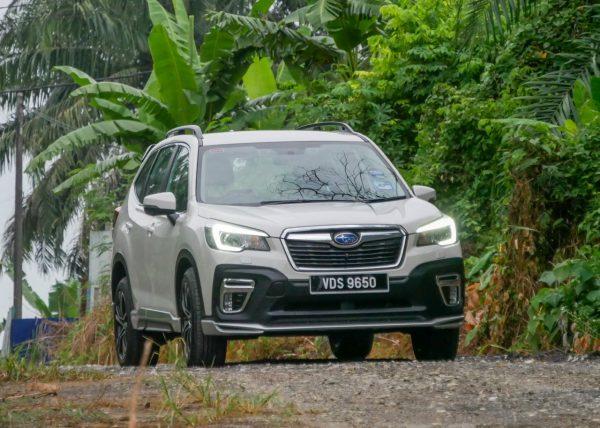 When it comes to design, well, things are a little subjective. What most can agree upon is that the 5th generation Forester looks like a minor design evolution of the 4th generation Forester. It's not the most modern looking SUV in its class, nor does it have the cleanest aesthetic, but it has its own charm. One aspect of the Forester that really makes an impression is just how tall it is. The hood doesn't taper down to the grille at all, it's just kept horizontal, but not in a 'boxy' way. I think this gives the Forester a very commanding stance especially when seen in the metal. In photos, this might not come across. The aerokit that comes with the GT Edition is a little over the top, but some may appreciate what it adds here.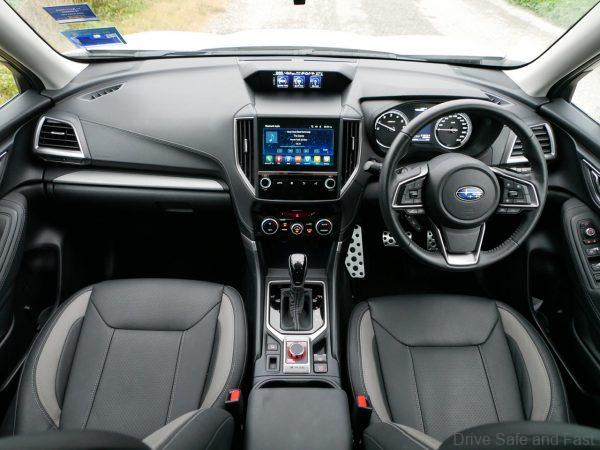 The interior is actually just premium enough and definitely a step above what Subaru fans will be accustomed to. Just a generation ago, Subaru cabins were on the plain side. Now, there are twists and creases, all without sacrificing build quality which is excellent here. NVH is also ahead of many of its Japanese and European contemporaries. Material selection is pretty good too, on par with most other Japanese manufacturers.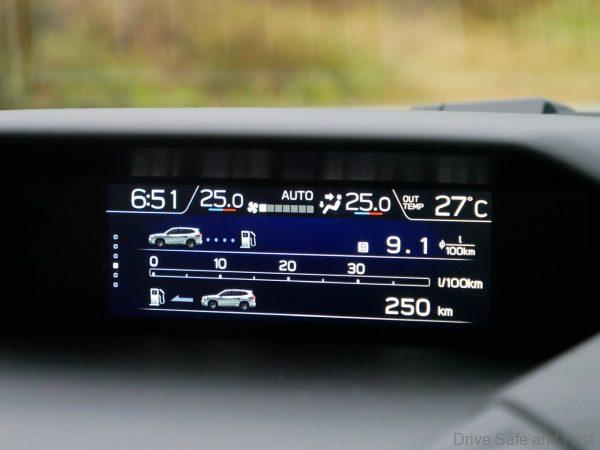 Subaru also doubled down on digital elements. Animations are crisp and information is clearly delivered, sometimes with high-resolution coloured sprites or renders of the Forester and its all-wheel drive components.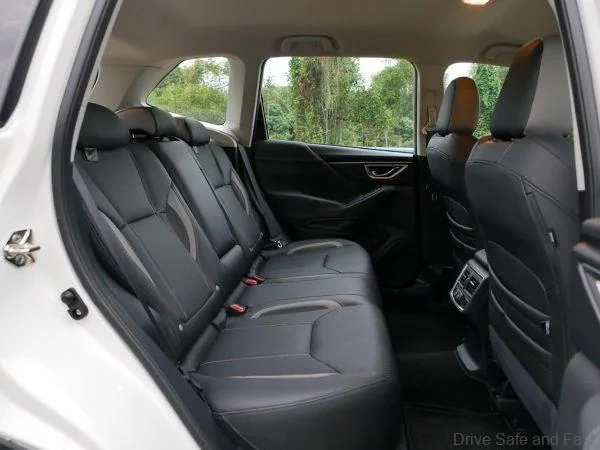 Seats are comfortable, wide and supporting all-around and great for long distance trips anywhere. Rear passengers finally get their own air cond vents in this generation of the Forester. They also get a pair of USB-A ports outputting 2.1A each, and the seat back pockets in the Forester are actually nicely divided a up between 3 compartments. This means rear passenger have a place to keep their smartphone, table and laptop or whatever documents they need to put away during long drives.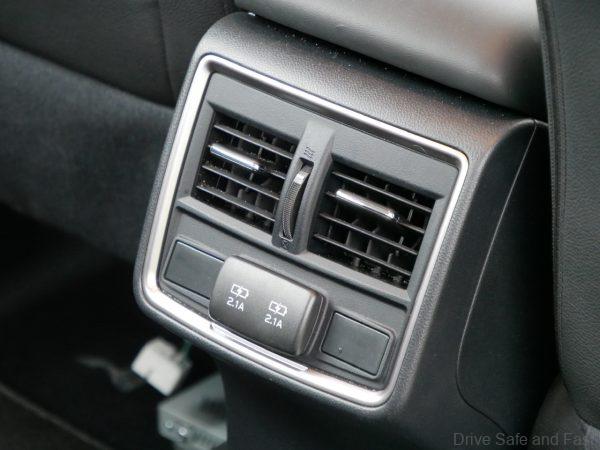 Rear seats can be folded down in a 60:40 split. They don't quite fold flat, but there's no gap between the seats and the boot, plus it's almost horizontal, so we can't deduct any points here. What's more, the seats have a quick-fold mechanism accessible from the boot. That means you can just pull a lever and they'll basically push themselves down. Some cars will have you manually push these down and it's good to see Subaru think of this convenience feature here. The tailgate is also powered, which is another really nice touch.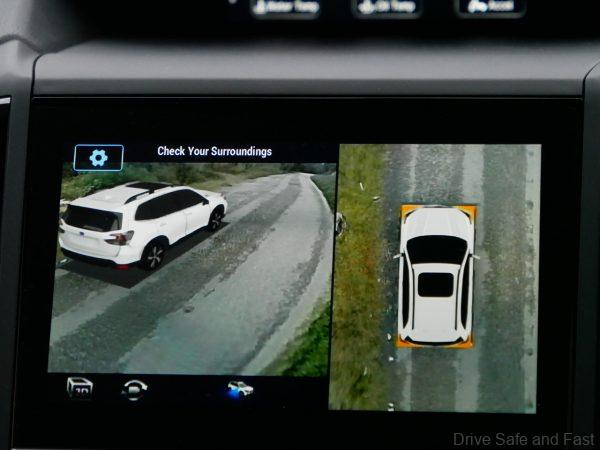 360-degree camera makes it really easy to maneuver, whether you're off-roading or just parking, but remember that this feature is only available on the GT Edition.
The one issue one might have with the Forester is that the cabin takes on the typical Subaru philosophy of using as many physical buttons as possible. There are a LOT of buttons to press in the Forester, and some of these buttons seem to be laid out at random. Take the Lane Keeping Assist and Forward Collision Assist functions. The buttons for these are mounted on the EyeSight camera module on the ceiling. But there's clearly a couple of blanked out buttons next to the push-to-start button that could have been used. To my memory, Subaru are the only manufacturers to put their driver assistance buttons up on top. Perhaps there's some logic to it (it might beat hiding these functions behind some digital menu), but it does make the cabin look excessively button-laden. Subaru's [S] and [I] modes also bring the steering-mounted button-count up by two. The Multifunction Display has its own set of steering-mounted controls. The information display between the gauges has its own steering-mounted button. It's a lot of buttons, and it's hard to tell if this was done deliberately or because they just couldn't neaten things up.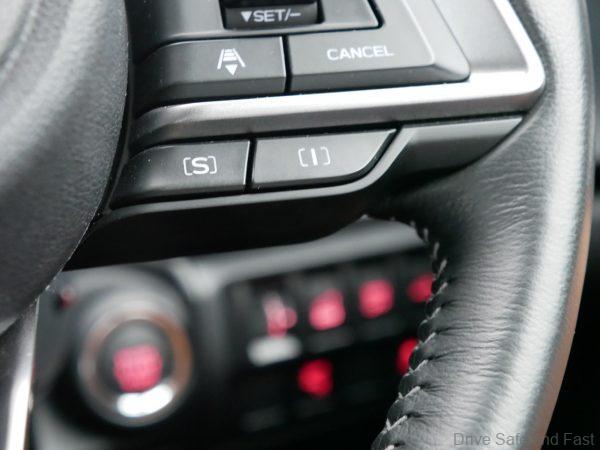 This isn't the Forester's only downside. It also goes up against cars with more power, like the CX-5 2.5 Turbo and cars that seem to carry lower running costs and higher resale value. But that last issue has always been where Subaru as a brand has struggled, so we can't lay those issues particularly on this Forester.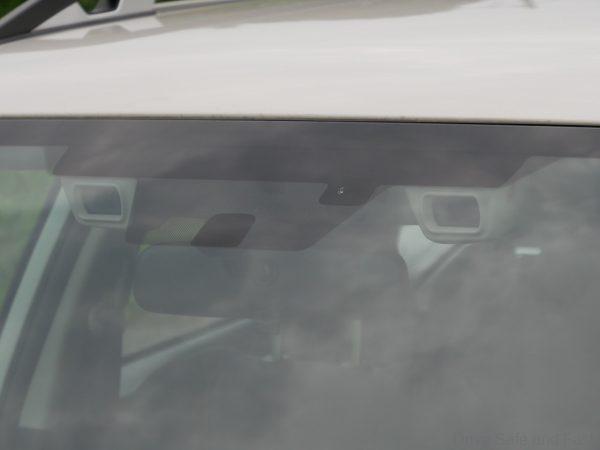 To be fair, it's tough to find a car that's really special in this segment and for some reason the Forester managed to win me over. There's just something about the way it's put together, something about the image of being seen in a Subaru that's just tough to beat. How many quirky car brands have stuck to their guns for so long and survived? The ones that have usually have to start climbing the premium ladder and selling to a wealthier clientele. Subaru are the ONLY ones who have managed to make permanent symmetrical all-wheel drive and boxer engines work in the mass market segment. And the Forester GT Edition of this generation is equipped to compete well at this price point. If you're really going to worry about every cent, then of course this isn't for you. But you give this car a test drive and find that special connection, just know that it's real and we felt it too. And you know what, this time around I think the product itself has qualities that make it really competitive.
Subaru Forester 2.0i-P Eyesight GT Edition Specifications
Engine: Boxer 4, 16-Valve, DOHC, Petrol
Capacity: 1995cc
Gearbox: Lineartronic CVT
Max power: 154hp @ 6000rpm
Max torque: 196Nm @ 4000rpm
Top Speed: 193km/h
0-100 km/h: 10.3 seconds