TechTalk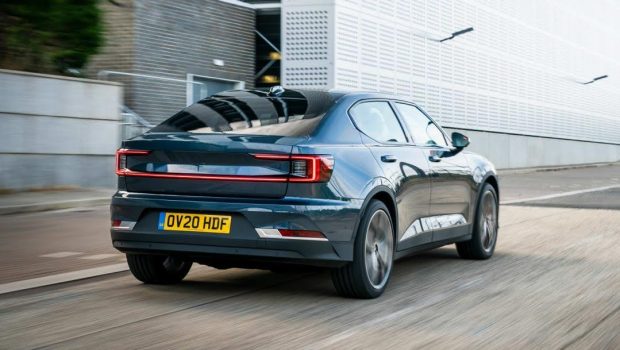 Published on March 14th, 2021 | by Daniel Sherman Fernandez
0
Geely Announces High Electric And Hybrid Cars Sales For 2020
This figure includes cars from Geely, Volvo, Lynk & Co and a few others, but unfortunately not Proton.
Geely is smiling all the way to the bank as they see positive sales figures with all its auto brands, despite Covid-19 and the global economic slowdown.
Volvo which is part of the Zhejiang Geely Holding Group managed to double the sale of its electrified Recharge variants in 2020 compared to 2019. Last year also saw the Swedish automaker become the leading brand in Europe for chargeable cars, as well as being the top plug-in hybrid marque in North America.
Polestar also showed impressive sales number. With deliveries of its Tesla Model 3 rivalling Polestar 2 only beginning in the second half of last year, this all-electric crossover soon attained critical acclaim and reasonable commercial success in the (small number of) regions where it was sold.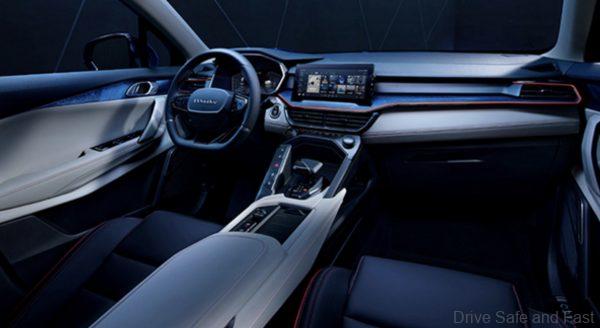 Geely's commercial vehicle arm and its subsidiaries LEVC and Farizon also launched a flurry of new electrified commercial vehicles that includes 'zero-emission range-extended taxis and vans, pure electric light trucks, hydrogen fuel cell passenger buses, and more specialised electric vehicles'.
Geely itself invested heavily in offering a variety of hybrid, plug-in hybrid and fully electric vehicles in the various market it serves. In fact, a majority of its current lineup back in its home market does offer a selection of electrified variants to complement its conventionally powered counterparts.
Moreover, the conglomerate in which the brand takes its name does look to rather bright electrified future ahead, especially with the recent unveiling of its new open-source pure electric Sustainable Experience Architecture (SEA) at the Beijing Auto Show last year. Set to debut in the new Lynk & Co Zero later this year, this new platform has been touted to set the automaker up as not only be a 'mobility technology service provider', but perhaps more importantly it also opens the door for the Chinese auto giant to be an OEM producer of EVs for other brands too.
Sports car brand, Lotus has also gone into electrification too and their electric hypercar, Eviga will be the first of many models to rival Ferrari, Lamborghini and even Rimac.
PRESS RELEASE: Nearly one in ten vehicles sold by Geely Holding's brands in 2020 were of pure electric or hybrids powertrain. Compared to just a few years ago when electrified vehicles were barely a couple of per cent of sales, achieving nearly 10% of annual sales in electrified vehicles is a proud advancement.
Geely Holding's vision is for a "sustainable future" and guided by this vision, Geely's brands have all taken steps towards an electrified future. With each of its brands serving consumers in different markets with different needs, Geely Holding has pursued a strategy of developing products with varying levels of electrification (pure electric, PHEV etc.) rather than going with a one-size fits all purely electric route.
Despite chaotic market conditions in 2020 with production shutdowns and extended lockdown measures for Covid-19, Volvo Cars saw global sales of its plug-in hybrid and pure electric Recharge models grow exponentially. With a goal of having 50% of the brand's sales coming from electrified vehicles by 2025, the progress Volvo has made last year alone gives some assurance that the brand will reach its goal ahead of schedule.
After much anticipation, the electric performance brand Polestar began delivery of its first pure electric crossover SUV, the Polestar 2, in the second half of 2020. With the brand's commitment to digital purchasing and production capability in China, Polestar was able to get around the worst of the pandemic and fulfil its delivery commitments to thousands of customers around the world ahead of schedule.
Geely Auto, which serves consumers in markets where charging infrastructure has yet to reach the level found in mature European markets, continued introducing new hybrid powertrain options in its latest models, opening the door to electrified vehicles to more consumers around the world. In urban regions with robust charging infrastructure, the brand has introduced its affordable high-tech plug-in hybrid models to great acclaim.
Lynk & Co, which opened its first Club in Amsterdam in 2020, began taking orders for its hybrid 01 model. In the European market, the brand will operate on a subscription business model offering only hybrid and electrified models, thereby promoting greener mobility.
In the commercial vehicle market, Geely New Energy Commercial Vehicle Group (GCV) and its subsidiary brands LEVC and Farizon have introduced electrified commercial vehicles including zero-emission range-extended taxis and vans, pure electric light trucks, hydrogen fuel cell passenger buses, and more specialized electric vehicles. In 2020, GCV quietly began its global expansion by signing partnership agreements in European, Korean, and Middle Eastern markets.
At the 2020 Beijing Auto Show, Geely Holding debuted its open-source pure electric Sustainable Experience Architecture (SEA) – a major part in the Geely's electrified future – and previewed the first model developed on it, the Lynk & Co ZERO Concept. Open-source means the architecture is open to brands and developers all over the world, setting the stage for Geely to become a mobility technology service provider and OEM producer.
In the previous decade, Geely laid the groundwork for an electrified future. In the next decade, Geely will begin accelerating towards an electrified future. While the more than 200,000 electrified vehicles sold by the group's brands in 2020 is evidence of the group fulfilling its commitment to a "sustainable future", the years to follow will undoubtedly be even more promising.
Research and Text by Joshua Chin