TechTalk
Published on April 26th, 2021 | by Daniel Sherman Fernandez
0
Who Will Invent The Auto Turn Signal For Cars Please
We need an automated turn signal in all new cars asap.
This is a much more important feature over the auto park assist and level 2 or 3 or even 4 autonomous driving feature. Technology giants around the world are working around the clock to bring autonomous driving to the masses and with this comes cars that can initiate their turn signals when needed. So, why can't this feature be installed in current cars as many drivers today have no idea how and when to use their turn signals. Being lazy comes to mind. But this is a very important safety feature that is never taken seriously.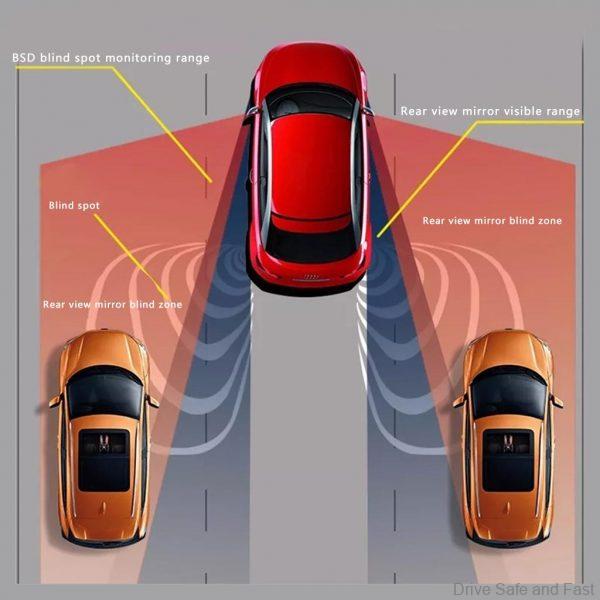 If you are driving along a busy street and happen to turn into a side street on your left without using your turn signal, a motorcyclist on your left blind spot could and might hit your left side. You will incur side view mirror, fender, door and maybe even window damage and the motorcyclist could be injured heavily.
We hear of accidents like this daily and most often it is the driver forgetting to use their turn signals and lets not discount some reckless motorcyclists as well.
As a scooter rider myself, I notice many drivers, young and old ignoring their turn signals and with many high modern cars today, there are blind-spot monitoring systems in their side view mirrors and even cameras (like with Honda Lanewatch) that alerts the driver of a motorcyclists or even a car coming up close behind them. BUT there is noting to warn the motorcyclists!
We would like to see technology companies involved in autonomous driving to start offering a solution to non-autonomous vehicles to have a feature that can detect the driver's intention to turn and activate the turn signal for them to reduce accidents.
Reducing the Risk of a Blind Spot Motorcycle Accidents
Motorists and motorcyclists can help reduce the risk of a blind spot accident by following a few important safety measures.
Tips for Motorists
Drivers must exercise a high-level of care to prevent blind spot accidents. This includes:
Properly adjusting your rearview mirror so the rear window is totally framed and adjusting the side-view mirrors so that they point toward the blind spot
Looking over your shoulder before changing lanes or merging with traffic
Using your turn signal so that other motorists can anticipate your actions
Staying alert and aware of other motorists and motorcyclists that travel in your blind spot
Tips for Motorcyclists
Although all drivers have the requirement to be cautious, riders must take extra steps to ensure their own safety. If a motorcyclist is involved in an accident, the likelihood is that his or her injuries will be more serious. Some ways that motorcyclists can reduce the likelihood of being involved in a blind spot accident include:
Drive defensively – Constantly scan the area in front of you, back off to give yourself some extra space and try to anticipate the actions of other motorists.
Wear brightly colored clothing – Make yourself more visible by wearing brightly colored or fluorescent clothing.
Keep headlights on – Improve visibility by using your headlights, even when it is daytime and sunny.
Pass a vehicle quickly – If you have to pass, do so quickly so that you are in a blind spot for as little time as possible.