Automotive
Published on May 21st, 2021 | by Daniel Sherman Fernandez
0
How Many Plug-In Hybrids Will Be Sold In Europe By 2025
Plugged-in hybrids projection are still not looking at recycling needs for the batteries.
Europe could see 4.3 million plug-in vehicles sold in 2025, representing roughly 28 percent of the new car buying market. Battery powered electric vehicles (BEVs) would capture over half of those sales, with the rest made up by plug-in hybrids (PHEVs) as car manufacturers use them to meet new tough emissions targets which have been set by the European Union.
In an economics-driven scenario, BloombergNEF believes BEVs could claim up to half of Europe's market share of sales by 2030 and 85 percent by 2035.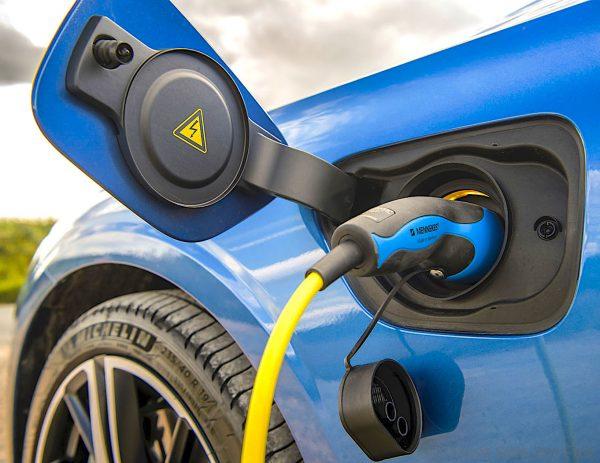 Transport and Environment (T&E) points out that battery-electric cars and e-vans could reach 100 percent of new sales by 2035 and this information includes southern and eastern Europe, where initial take-up rates have been comparatively slow at the moment.
However, this would be dependent upon lawmakers in each country ramping up CO2 targets and producing policies to stimulate market developments including the introduction of wider charging infrastructure. The environmental group states that without these additional policies, battery-electric cars will claim 85 percent of the EU market and e-vans 83 percent. This would mean missing Europe's goal to de-carbonise by 2050.
With the right policies, battery-electric cars and vans can reach 100 percent of new vehicle sales by 2035 in western, southern and even eastern Europe. The EU can set an end date in 2035 in the certainty that the market is ready. This would mean the end of new cars sales for petrol and diesel powered vehicles.
Recently, T&E published the results of a poll of 15 European cities showing that nearly two thirds of urban residents support a ban on the sale of new petrol and diesel cars by 2030.
Additionally, Volvo Cars, Uber and LeasePlan were recently among a group of companies calling for an end date to new internal combustion engine or petrol powered (ICE) car purchases in Europe no later than 2035. While requests for electrification mount alongside evidence of EV credentials, shrinking new price tags for EV's and PHEV's will undoubtedly increase adoption rates.
The Decision
From a demand perspective, the costs of ownership and the range available are getting more attractive to drivers, with new affordable models entering the market. On top of that, fiscal stimulus packages (or exemptions) are still applicable. But perhaps most important, on the supply side, car manufacturers need to comply with an average footprint of 95 grams of CO2 per kilometer for newly built cars this year, which will have to be reduced by another 15 percent by 2025. Several European countries have adopted targets to reach 100 percent zero emissions for new car sales between 2025-2035.
2021 Sales For PHEVs
Sales of plug-in hybrid vehicles (PHEV) have jumped from 1 percent to 5 percent of European new registrations. Nordic countries are in the lead here as well (Sweden 23 percent, Norway 20 percent and Finland 14 percent).
This actually reflects a revival of hybrids following the trend of making traditional models ready for short electric rides. Before the first attractive BEVs entered the market, hybrid cars (including PHEVs) were becoming increasingly popular. The current rise of the PHEV can be seen as a precursor to further proliferation of BEVs.