Used Cars
Published on May 25th, 2021 | by Daniel Sherman Fernandez
0
Rolls Royce Silver Spur Priced To Own Right Now
Asking price for a Silver Spur should be tempting for someone who just got funding for their tech idea.
The new models from Rolls Royce is gaining popularity with Malaysians and even during a pandemic, the sales are not slowing down.
However, not all rich Malaysians can afford a new Rolls Royce or even a used reconditioned unit. Yes, there are a number of approved permit (AP) holders importing in used 2-3-year-old units and offering for sale without warranty and after sales included and still there are enough well to do Malaysians taking ownership and worrying about recalls and after sales later.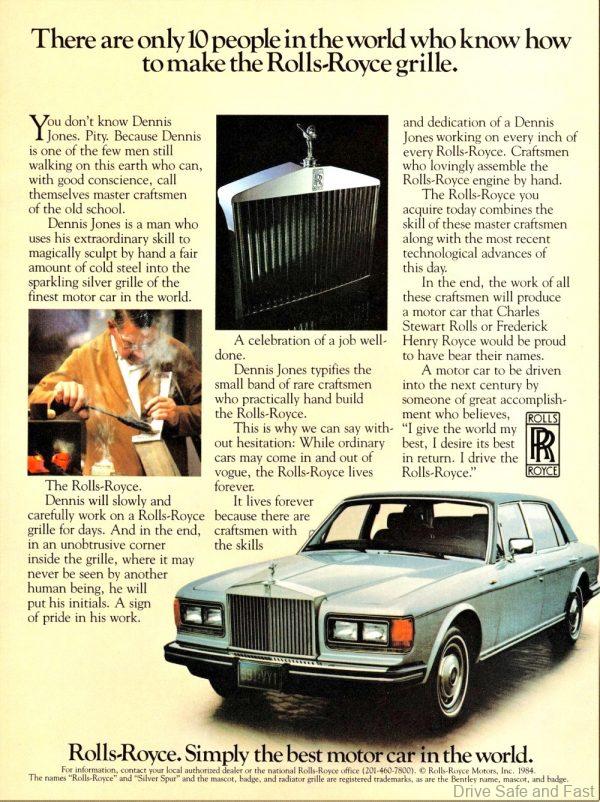 Recently we spotted this lovely looking used Rolls Royce Silver Spur for sale in the classic car section in facebook (see pictures below). The Silver Spur and its sibling, the Silver Spirit look like twins, but it is the Silver Spur that is the most desired by collectors due to its extended wheelbase which offers rear passengers more legroom.
At the height of its popularity the production of both models were averaging about 1000 cars every 12 months and this continued for almost 20 years. With so many units sold worldwide, prices today have fallen and this could be the best time to buy one, if you can afford the yearly road tax fee and the regular maintenance which is high (high for the second owner only not for the first owner).
Yes, ownership costs are high, but imagine this, a new Roller or even a used reconditioned unit is more than million ringgit and offers the same 'arrive in absolute style' as with a classic Silver Spur that could be yours for just RM68,888. Yes, for the price of a used BMW F10 or the price of a used Mercedes-Benz W221 you could be driven in a Rolls Royce Silver Spur! (please note that Rolls Royce owners should be driven and not drive their luxury machines).
Powered by a buttery smooth 6,750cc V8 engine (an original Rolls Royce engine and not a BMW engineered power-plant) this is a timeless looking luxury sedan. The age of this car allows you to get a classic car road tax which means a savings of 80 percent (if you need to know how much then you still cannot afford this car). 
If you do decide to take ownership, you need to understand that parts might be a high but they last and running this car is not rocket science as there are no fancy electronics and technology toys inside it (you already have the needed tech in your smartphone).
Check for accident damage which is easy as these cars come with immaculate paint finish and first owners would have spared no expense to keep their Rollers immaculate. On the inside, you will get high grade 'Wilton carpets', real wood trim and real nappa leather.
First owners would have spared no expense in maintenance and mileage would be low with a complete service history available. When buying from 3rd and 4th owners then issues might crop up in terms of maintenance as they might not be wealthy enough to keep a Roller running and wanted the Roller just for 'face value'.
So, do a complete mechanical check and if satisfied get yourself a classic Rolls Royce that will not reduce in value at all, instead it might just rise in value in coming years.