TechTalk
Published on May 17th, 2021 | by Daniel Sherman Fernandez
0
Toyota New Global Architecture, Much More Than Just A Platform
So What Exactly Is Toyota New Global Architecture?
Whenever the Toyota New Global Architecture (TNGA) is mentioned, it is typically in the context of what underpins recently launched Toyotas. Delving deeper into this subject however, the rather more interesting tale associated with this modular platform actually lies not with the cars themselves, but instead how these cars were made in the first place.
See, the TNGA was primarily implemented as part of company-wide initiative to radically streamline and simplify its product development process. An evolution of its 'just-in-time' Toyota Production System, this new modular platform has successfully brought down its global platform and sub-platform variations from 100+ to just the 5 main derivatives that are currently being produced.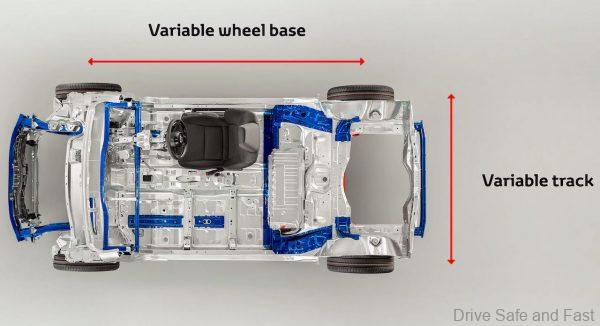 By placing more emphasis on harmonising planning and design to increase production efficiency, this therefore allowed Toyota to develop, produce and update its model lineup in a speedier manner. Handily too, the cost savings associated with this simplified production process had the added benefit of freeing up the purse strings of the Japanese auto giant in order to splurge on other (more interesting) R&D projects in its grand aim of achieving 'sustainable growth'.
Now while all these behind-the-scenes production innovations are all well and good for the company's bottom end, there is nevertheless some good news for the consumers too, as Toyota claims that this new modular platform will produce 'more stylish cars that are safer and more enjoyable to drive'. A bold claim that is backed up by the fact that its engineers were asked to 'drive as much as possible, especially outside working hours: love cars' when developing the TNGA.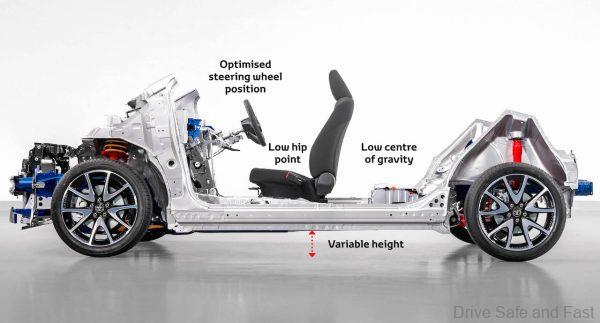 As a result of all this passionate development from people who actually 'love cars', this new TNGA has been touted to feature lowest centre of gravity amongst its contemporary competitors, which in turn yields a better handling car. A stiffer body structure also contributes somewhat to that aim, not to mention also improving its safety performance when in the unfortunate event of a crash.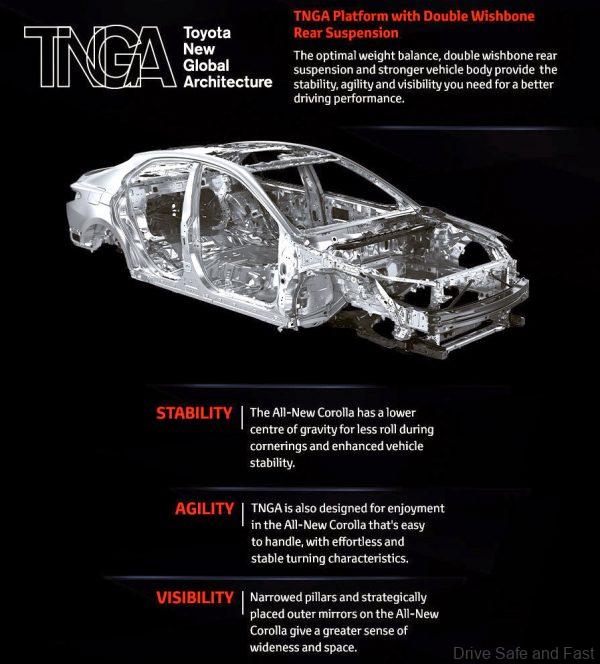 Speaking of body structures, the TNGA kit of parts come with the ability of having the front seats placed at as many as five different heights. Front-, rear- and even all-wheel drive configurations can be neatly integrated within this new platform too. Both of which are not insignificant product engineering feats, that further improves its modularity when building cars occupying different segments — be it compact cars, sedans, SUVs and even the occasional sporty coupe — from the same box of bits.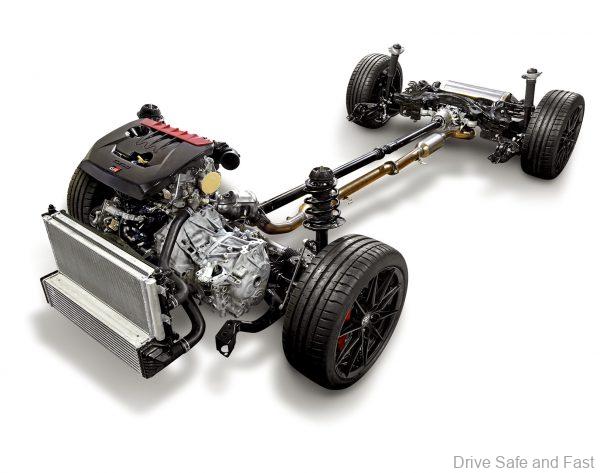 The TNGA also brings a new approach to the design of the engine compartment, which ultimately enables a lower bonnet line for a deeper and wider view of the road ahead. This new standardised vehicle architecture allows for a more 'styling freedom' for Toyota designers too, hence (part of) the reason why there seems to be an increasing number of interesting-looking Toyotas that have been launched in recent years.
Moving onto what lies under that lower bonnet meanwhile, Toyota has developed a new range of powertrains for use within the TNGA. Touting a fuel efficiency improvement of 25 percent and an increase in power output by 15 percent, these gains achieved here by these all-new range of Dynamic Force engines (both hybrid as well as conventional) and transmissions come courtesy of various innovations made to improve its thermal efficiency and energy-relay efficiency respectively.
First premiered on the Prius back in 2015, a total of 29 models have been launched since then that are based on this new modular architecture. Accounting for 60 percent of global sales from the Japanese auto giant and its luxury subsidiary, the current products based on this new platform available locally are the Toyota Corolla, Corolla Cross, RAV4, Camry and Harrier; whereas Lexus models sitting on the TNGA includes the LC grand tourer, LS luxury sedan, ES mid-sized saloon and the UX compact crossover.
Looking further into the future of this modular architecture however, the e-TNGA will most likely be the star of the show for Toyota moving forward. Announced back in 2019, this new all-electric derivative of this platform is slated to make its international debut in the BZ4X crossover next year.