Used Cars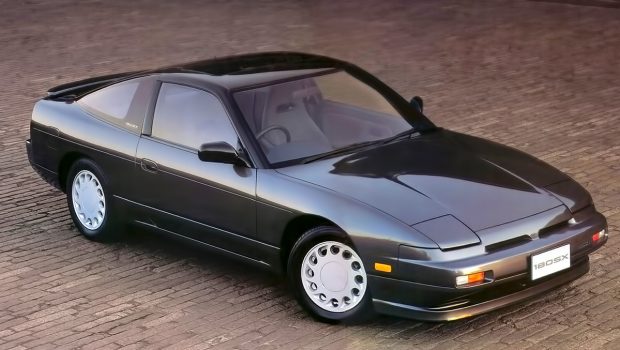 Published on August 4th, 2021 | by Daniel Sherman Fernandez
0
Nissan 180SX, The Forgotten Japanese Import Sports Car
Only recently has the 180SX been given its due respect by collectors.
In the last two years or so we have seen a slow rise in the used values of selected older Japanese imported cars. Well, cars like the Toyota Levin and Datsun 240Z have been rising up for years, but other less known cars like Mazda RX7 Efini and Honda CR-X have suddenly taken a jump in used values together with a bunch of other imported modern classic Japanese cars.
One car that has taken a long time to be noticed and appreciated is the Nissan 180SX. Yes, this slippery looking sports coupe has had little respect from the used car market for years and only in the last year it has seen its value double.
The Nissan 180SX (codenamed the PS13) was introduced in 1989 as a replacement for the Nissan Silvia (Pictured below). Like the Silvia, the 180SX was a coupe with a long engine bay and large tail-gate.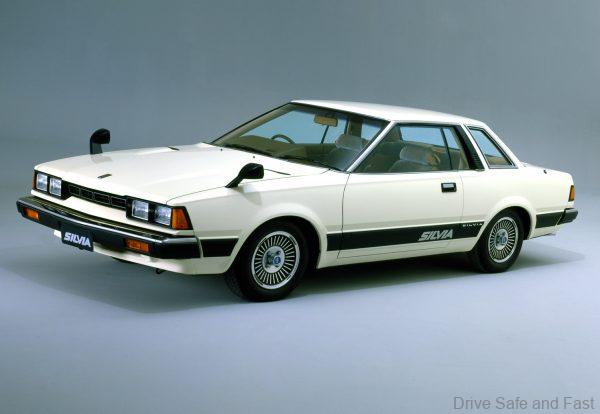 Arriving with a turbocharged 1.8-litre CA18DET engine (this is why the name 180SX was used) it was imported in by AP holders in very small numbers as its sibling, the Nissan 300Z was in higher demand at the time.
A few later this sports coupe was fitted with the 2-litre SR20DE, in naturally-aspirated and turbocharged form to give the heavy body better performance. Today, the normal aspirated 180SX is almost impossible to find in the used car market and the turbocharged version can fetch as high as RM80k. Yes, you can one or two heavily modified units selling for RM120k but this is best avoided unless you want the garish mods done on this sleek sports car.
The year 2000 Nissan 200SX, was extensively restyled with a revised engine to give a more aggressive appearance, reflecting its outstanding performance.
With a 0-100km/h acceleration time of under seven seconds, a top speed of 235km/h and 200PS available from its 2.0-litre turbo charged engine, the rear-wheel drive 200SX was then widely acclaimed as one of the most entertaining coupés on the Japanese market. The following year that was even a report of a hybrid version to be released by Nissan Japan. But it did not happen.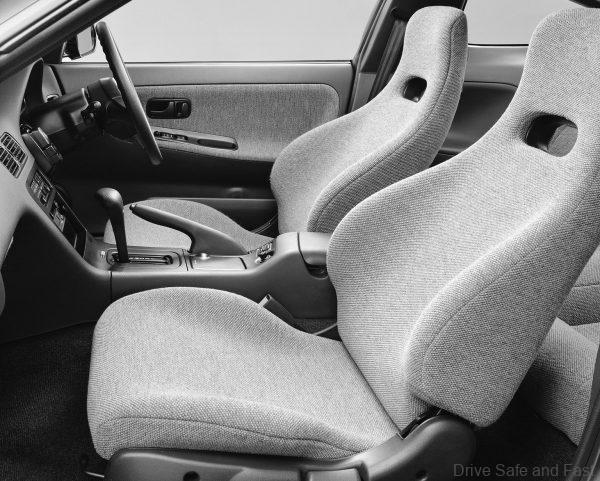 Redesigning the bonnet, grille, front bumper and front wings gave the 200SX a wider, lower, more muscular stance and there was a 'Touring Pack' version on sale which came with side skirts. The rear lamp clusters were also restyled to give a smoother, sleeker look.
On the inside, there is an elegant velour seat material for the standard model and a revised instrument binnacle with a carbon fiber-effect surround. The addition of a space-saver instead of full size spare tyre has significantly improved the 200SX's luggage space.
Technically, the 200SX remained largely unchanged from the update, although headlamp performance has been improved by the addition of projector-beam front lights, and the engine had been retuned to meet new emissions regulations. Power and torque outputs remained identical at 200PS and 265Nm of torque respectively, producing class best performance for its time and superb flexibility right through the rev range.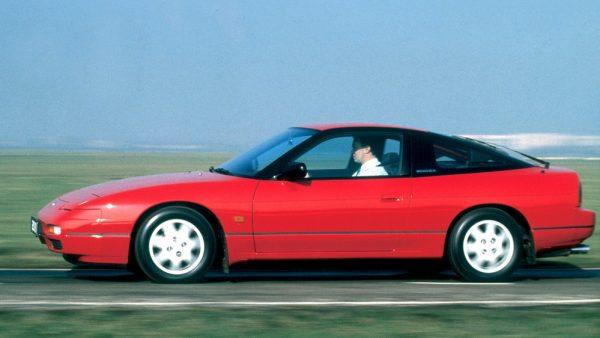 Combine this with its excellent driving position, crisp steering and beautifully balanced chassis, and it is no surprise that it has been hailed as one of the most rewarding cars you can drive for the money even today as long as the car has been decently looked after by its current owner. Take your time to look for a used unit for sale and it might be the sports coupe to entertain you for years.