Automotive
Published on November 15th, 2021 | by Subhash Nair
0
Subaru, Toyota, Mazda, Yamaha & Kawasaki Working On Carbon-Neutral Fuel Goals
These major Japanese vehicle producers are working together on the future of fuels.
Five major Japanese automobile and motorcycle manufacturers are working together to keep the internal combustion relevant as the noose tightens around emissions and fuel efficiency. These companies are looking at achieving carbon neutrality by expanding options for producing, transporting and using fuel by:
participating in races using carbon-neutral fuels
exploring the use of hydrogen engines in two-wheeled and other vehicles
continuing to race using hydrogen engines
The five brands in question are:
Toyota Motor Corporation (Toyota)
Mazda Motor Corporation (Mazda)
Subaru Corporation (Subaru)
Kawasaki Heavy Industries
Yamaha Motor
Here are some of the announced initiatives:
Mazda: Racing with a 1.5L SKYACTIV-D engine with next-gen biodiesel fuel
Mazda are working on bringing in new BEV, PHEV and HEV options to their current model lineup. However, diesel remains an important component to their sales. In order to expand the use of biodiesel (which has no sulphur content vs fossil-fuel derived diesel), Mazda will be entering the ST-Q class of the Super Taikyu Race in Okayama with a Mazda Spirit Racing Bio concept Demio (Mazda 2) equipped with a 1.5L SKYACTIV-D motor running 100% biomass-derived diesel fuel supplied by Euglena Co. Mazda will conduct tests in various environments and conditions to expand the use of biodiesel with the data collected.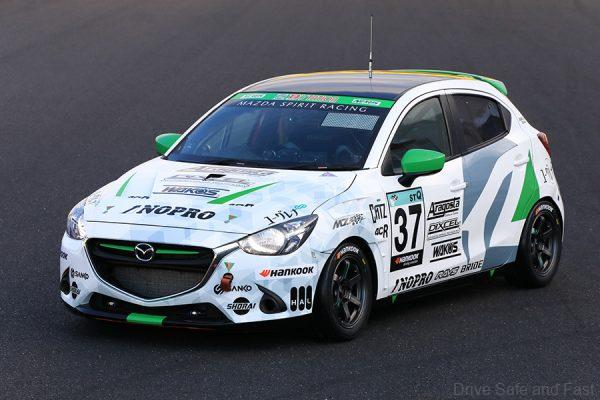 Subaru & Toyota: Using biomass-derived synthetic petrol
Subaru and Toyota are not only building an electric vehicle together called the bZ4x/Solterra, but they're also testing out two new vehicles that are powered by carbon-neutral synthetic fuels that are derived from biomass. This test will be conducted on a Subaru BRZ and a Toyota GR86 equipped to race in the ST-Q class of the 2022 season of the Super Taikyu Series.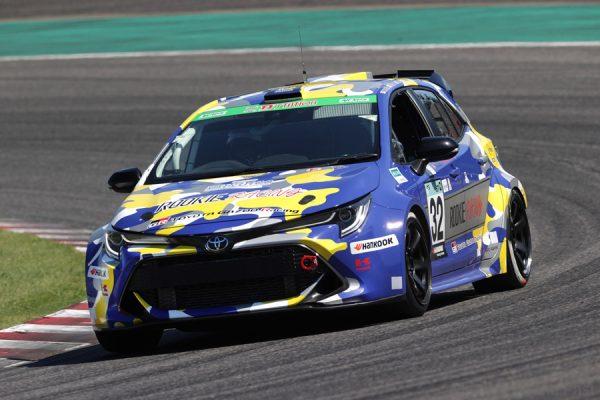 Kawasaki and Yamaha: Using Hydrogen engines in two-wheeled vehicles
Hydrogen fuel cells are one thing, and hydrogen engines are quite something else. Toyota already proved that an internal combustion engine burning hydrogen as its fuel is fit enough to go racing and now Kawasaki and Yamaha will try this concept out on smaller vehicles.
Kawasaki is currently testing the viability of large-quantity, low-cost hydrogen fuel from Australian lignite. It will transport hydrogen using an in-house constructed liquified hydrogen carrier. They've already worked on a number of hydrogen-fueled power generation devices, and will continue to work on them for land, sea and air transportation needs.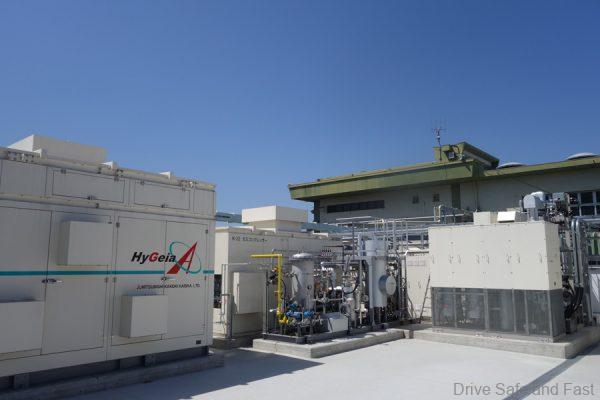 Yamaha and Kawasaki are now jointly developing a hydrogen engine for use in 2-wheeled vehicles. Suzuki and Honda plan to join them in this endeavour.