Motorcycles
Published on July 29th, 2022 | by Sounder Rajen
0
Stock Harley-Davidson Pan America 1250 Finishes Baja Aragón Race
For the first time in the history of Baja Aragón, a stock Harley-Davidson Pan America 1250 finished this race in the Maxi-Trail category
Harley-Davidson made history along with Dakar's elite rider, Joan Pedrero by successfully finishing the XXXVII edition of the La Baja España Aragón race in the maxi trail category. They did this in a bone stock Harley-Davidson Pan America 1250 no less.
In light of the exceptionally high demand to bring these specific types of bikes back to rally-raid competitions, two new categories, 'Trail' and 'Maxi' were added to the race.
In line with the spirit of adventure that is a part of the Harley-Davidson identity, Joan Pedrero tested a full stock Harley-Davidson Pan America 1250 on the off-road race in the category and showed off the capability of this beast powered by the muscular Revolution Max 1250 powertrain, a liquid-cooled 150hp 1250cc V-Twin engine.
This engine was created to deliver crazy power at high revs thus giving the rider an adrenaline filled ride at all times.
This race features melting temperatures of over 40°C and rocky roads covered in dust. During the initial stages of the race, were treated to the sight of the Harley-Davidson Pan America 1250 in the top fifteen position and
On top of that, despite losing more than 90 minutes at the tail end of the race due to four punctures, Joan Pedrero still completed the race using the bone stock Harley-Davidson Pan America 1250 further displaying this bike's versatility.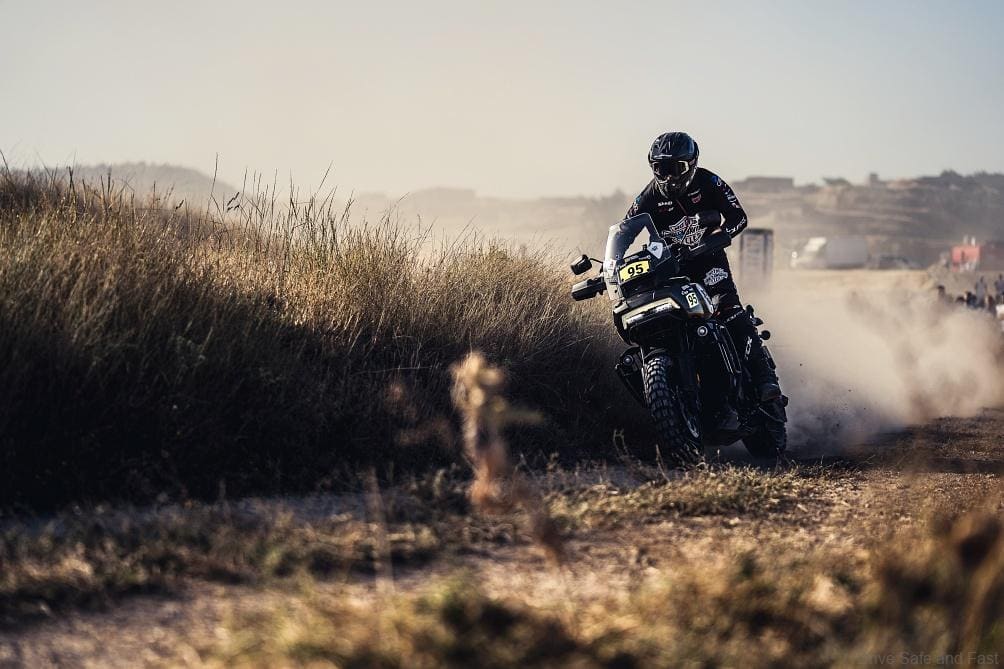 Francesco Vanni, Managing Director of Harley-Davidson Spain, Portugal and Italy said, "We did it! We put a full stock bike in such a legendary rally-raid and the feedback has been fantastic,"
"This bike has everything you need to have a true experience on and off-road and we're ready for the next adventure." He added.
Pedrero has been working with Harley-Davidson for a few months now pushing the Harley-Davidson Pan America 1250 to its limit, but completing this grueling race is an accomplishment all on its own.
After this race, no one can doubt the performance, reliability and capability of the Harley-Davidson Pan America 1250.
Equipped with the powerful Revolution Max 1250 engine tuned to maximize rider control puts out a surging powerband to 150hp outperforming expectations in the heat and sand, this bike embodies the adventure lifestyle that Harley-Davidson is all about.