Automotive
Published on August 6th, 2022 | by Sounder Rajen
0
Is The Chery Arrizo A Copy Of The Toyota Camry
The new Chery Arrizo 8 sure does look the part at least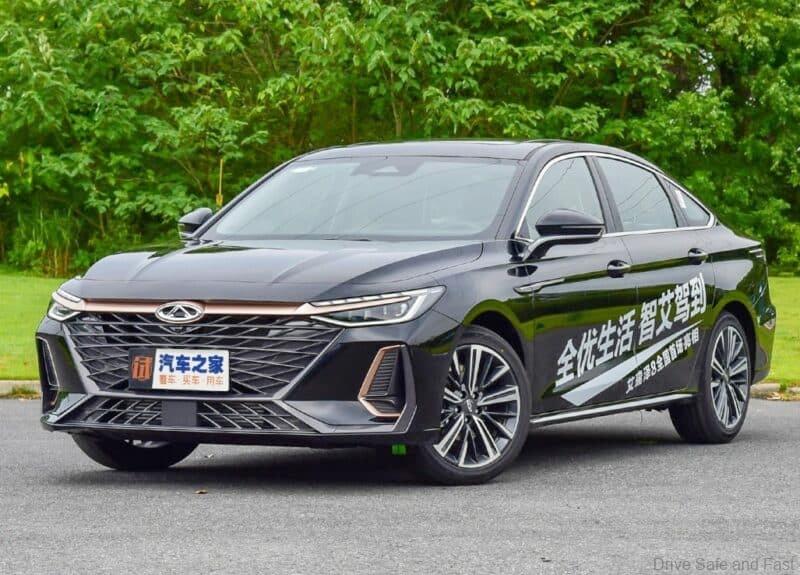 Chery is a Chinese automaker who is known for making affordable electric vehicles (EVs) and for a while, their Arrizo line has been rather silent. That has all changed though, with the newly unveiled Chery Arrizo 8, the problem is, on the outside, the car looks very similar to a Toyota Camry.
The Chery Arrizo 8 is a good looking sedan based on a newer platform for Chery and is powered by petrol engines instead of being an EV, another trait it shares with the Camry.
However, the exterior of the Chery Arrizo 8 comes in two styling options, a sporty version with a dot matrix grille and reddish brown trims and a luxury version with a more woven design grille and gold-colored trim.
The headlights have LED Daytime Running Lights (DRLs) and these two sharp headlights are connected by a strip with a big Chery badge prominently displayed in the centre of the car.
The Arrizo 8 is a big car with dimensions of 4780/1843/1469mm and a wheelbase of 2790mm. The interior looks high quality and comfortable. The real highlight is the 12.3 instrument display which supports Apple CarPlay and Huawei Hicar. This instrument panel is particularly similar to a certain German brand.
It also features a gargantuan three-spoke flat-bottom steering wheel and a boat load of buttons on it. The Chery Arrizo 8 also comes with an 8-speaker Sony Sound system. As for the infotainment screen, the graphics are sharp with a clean layout and a digital assistant on the left side.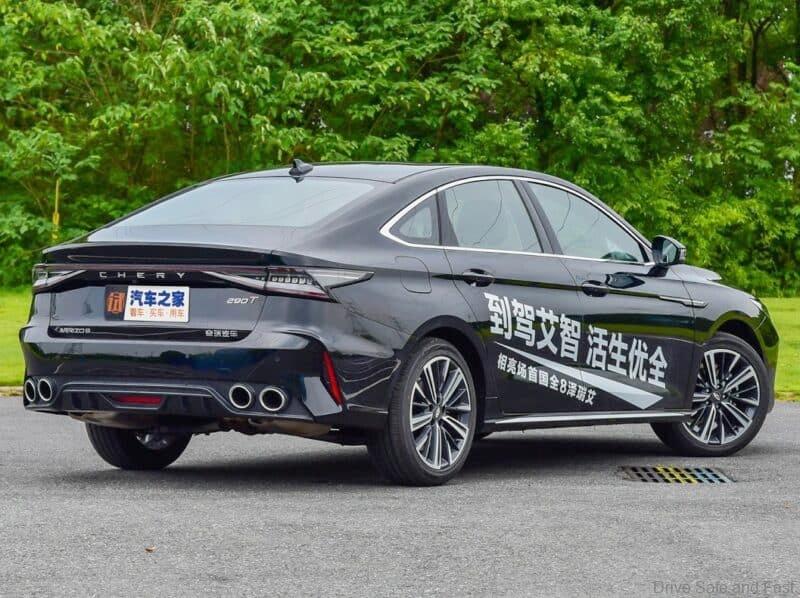 The rear is extremely spacious and can seem to fit three adults comfortably. Legroom is ample and a large sunroof comes as standard for the Chery Arrizo 8 regardless of the trim level.
At the heart of the Chery Arrizo 8 is a 1.6-litre turbocharged 4-cylinder petrol engine which sends power to the front wheels only. This engine puts out 197hp and later down the line, Chery will add a 1.5-litre turbo petrol variant to the lineup producing 156hp.
Despite looking like a fastback, the Chery Arrizo 8 has a classic sedan boot and the black bar between the taillights which has the word 'Chery' along the length of the boot looks really good and features a hidden pipe design with the real exhaust pipes hidden under the bumper and fake exhaust tips in the rear.
Chery has opened bookings for the Chery Arrizo 8 with prices starting at 105,900 yuan to 128,900 yuan which roughly translates to USD15,680 to USD19,080 with deliveries expected to begin in September.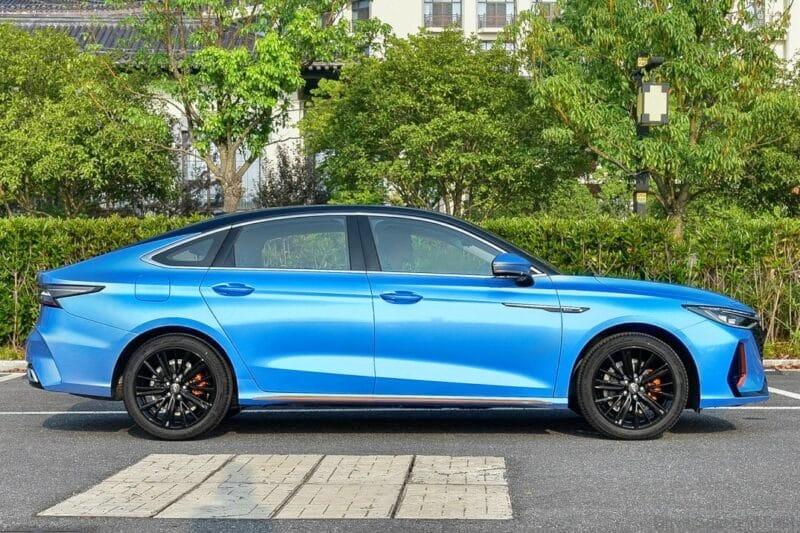 What do you think about the Chery Arrizo 8? Is it a Camry copycat or simply drawing inspiration from Toyota? I personally think it looks a tad more sporty than the Mature-looking Camry.