Automotive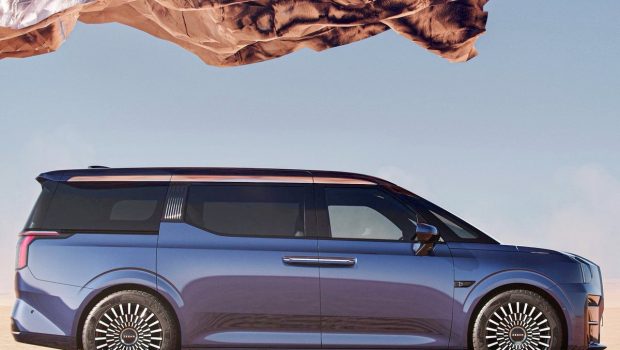 Published on August 10th, 2022 | by Sounder Rajen
0
ZEEKR 009 Launching Soon In China, Malaysia Next?
Could we even see this luxury MPV as a standalone brand in Malaysia?
ZEEKR is a high-end Electric Vehicle (EV) brand under Geely Group and thus far only has one car in their lineup, the ZEEKR 001 shooting brake sedan. That changes now, as ZEEKR will soon launch the ZEEKR 009 Luxury MPV in China. This was reported by CarNewsChina and their original article is linked here.
The real question is, since ZEEKR is a brand under Geely and Geely is a partner with Proton, could Geely bring the ZEEKR 009 to Malaysia? Maybe Geely could even launch the ZEEKR brand as a standalone brand here? If so, it looks like the Toyota Vellfire may have some competition around the corner.
The ZEEKR 009 is gargantuan with dimensions of 5209/2024/1856mm and a 3205mm wheelbase. This boxy MPV also sports an equally humungous silver plate grille which the brand calls "The Fountain of Light" with 154 LED strips attached. It also has cameras all around for its Advanced Driver safety Assist (ADAS) systems.
Moreover, the upside down U-shaped "headlights" are not headlights at all. Those are the Daytime Running Lights (DRLs) and the real headlights are the three lights located below which look like fog lights instead.
The ZEEKR 009 has three rows in a 2+2+2 configuration however, a VIP version with only two rows in a 2+2 configuration is also available. This MPV is built on Geely's Sustainable Experience Architecture (SEA), the same platform underpinning the ZEEKR 001, Lotus Eletre and soon the Polestar 5.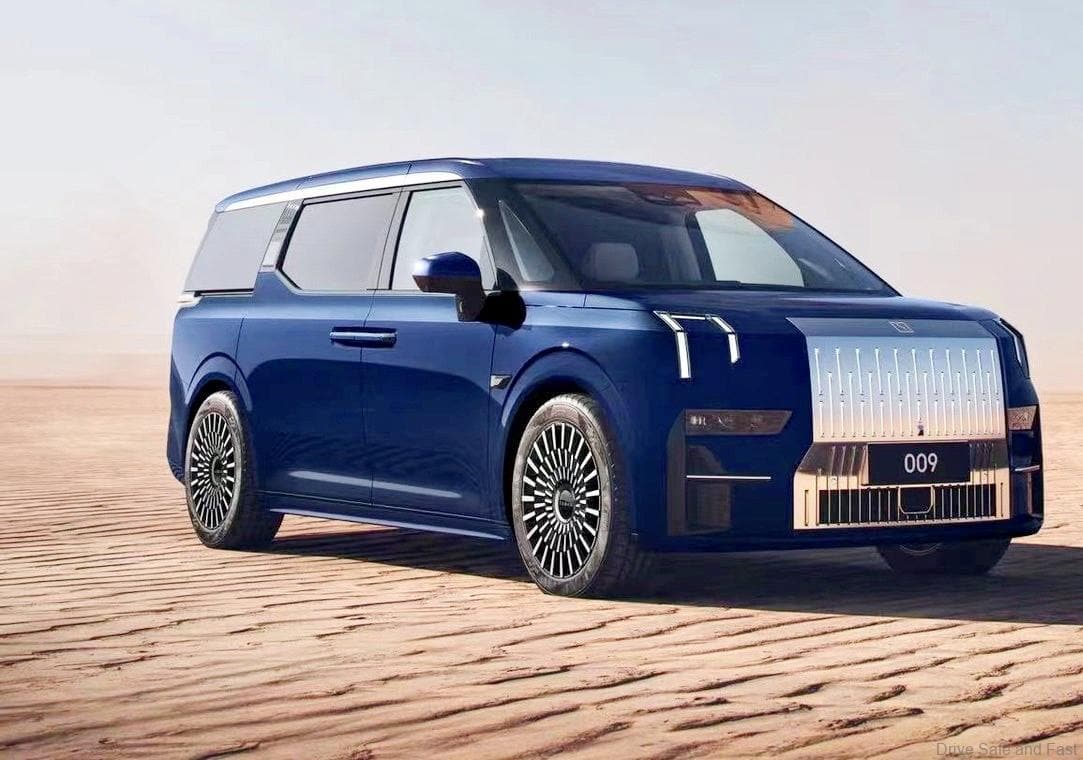 On top of that, the ZEEKR 009 features very premium looking multi-spoke wheels with the word 'ZEEKR' in the middle. The spokes also look like a star bursting outwards if you stare at it long enough.
Another interesting design element of the ZEEKR 009 is a shark-fin door line on the C-pillar and 7 silver lines adorning the pillar. The rear doors also slide open on both sides and there are two sunroofs, a smaller one over the front row seats and a larger one above the second and third row.
According to spy shots, the interior shows a large horizontal centre mounted infotainment screen, a small and sporty steering wheel and a wide centre tunnel and wide seats. The third row also appears rather cramped and seems to be only able to comfortably seat children.
ZEEKR also claims that the ZEEKR 009 will have an NDEC range of 700km and while no official power outputs were released, we will more than likely find out when this car is launched on 26 August 2022 as it is slated to make its public debut on that day at the 2022 Chengdu Motor Show.
While the ZEEKR 009 makes a compelling case for itself, it remains to be seen if this car will enter the Malaysian market. With the Vellfire being so popular, could that discourage Geely from bringing this car to Malaysia? I hope not.