Cars
Published on September 23rd, 2022 | by Subhash Nair
0
Mercedes-Benz GLA 200 Review: Aspirational Crossover For Couples
The Mercedes-Benz GLA 200 is now locally assembled, but it's still not flying off the shelves.
The 2022 Mercedes-Benz GLA ought to be the one of the most important cars in Mercedes-Benz Malaysia's roster. That's because it'll serve as the most reasonable entry point into the brand for a majority of first time Benz buyers in the 2020s who prefer the crossover look. What's more, it's locally-assembled for the first time ever, bringing it closer to the value proposition of the BMW X1 sDrive20i, which is on its way out.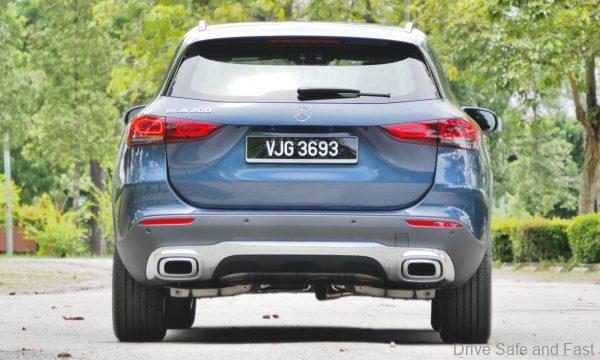 This new car is a lot more dynamic and noticeably more comfortable than the last. It's a touch more practical and maybe even better to look at (to my eyes at least).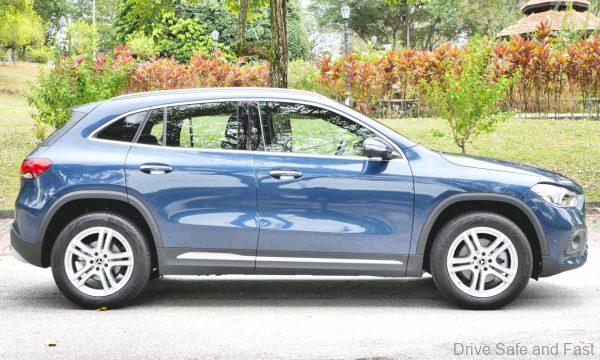 So why hasn't it taken off in such a big way? Well, we took the base GLA 200 out for a spin to find out where it stands in the context of the Malaysian market.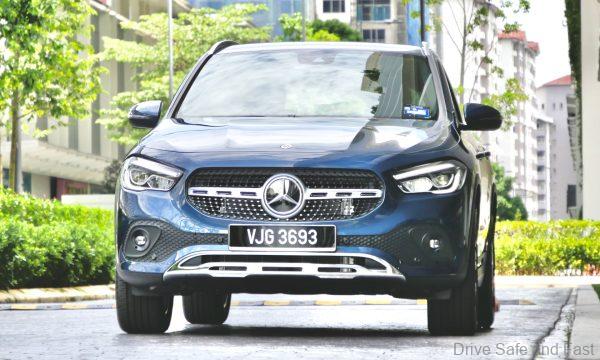 The CKD Mercedes-Benz GLA 200 Progressive Line was launched in October 2021 while the full SST exemption on CKD vehicles was still in effect. It arrived at just RM232,379.06 but the price has now been adjusted to RM242,888 with SST. There's also a more powerful and better equipped GLA 250 AMG Line from RM278,888.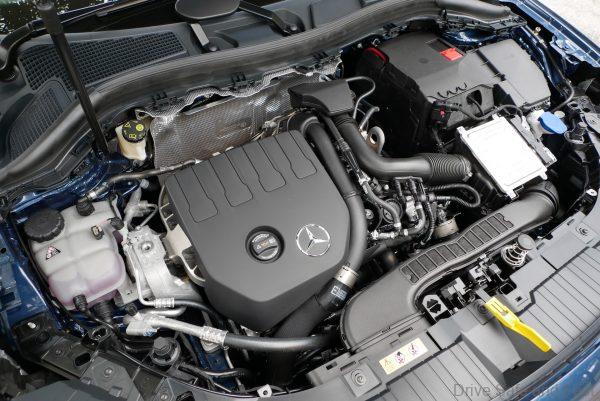 The GLA 200 is powered by a 1.33L turbocharged 4-cylinder motor that was co-developed with Renault. This same petrol engine finds its way into many other '200' models of the compact car range. This engine is mated to a 7-speed dual clutch automatic transmission. Although its displacement is relatively small (especially for the premium segment), the output is still respectable at 163 horsepower and 250Nm of torque. It doesn't offer exhilarating performance, but it is still a touch more peppy than your non-premium alternatives.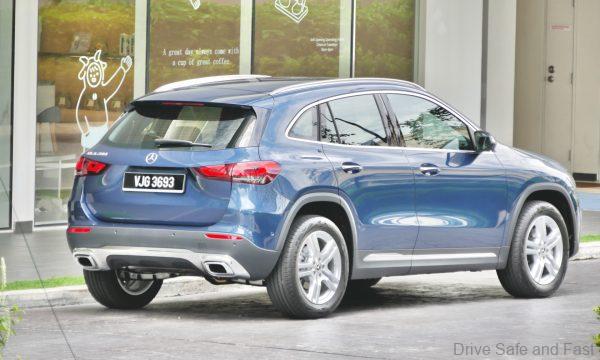 0-100km/h is dispatched in just 8.7 seconds and it has a top speed of 210km/h. You have a Dynamic Select button to navigate between drive modes and this changes the responsiveness of the steering and pedals to your inputs. It also changes the transmission and engine mapping. Overall, the GLA 200 can be any kind of car you like to a more than reasonable degree. It is darty in Sports mode and a fuel sipper in ECO mode, but it's not going to outdo an AMG car or a hybrid at either extremes.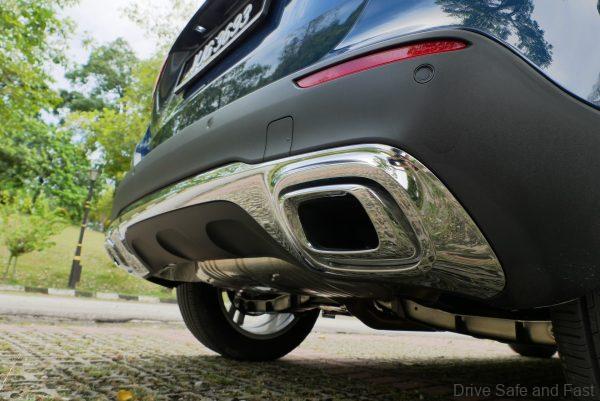 Honestly, the chassis is well suited to being pushed around, and it can obviously take a lot more power, with AMG 35 and 45 models only needing minimal chassis changes, a beefier gearbox and an all-wheel drive system to handle up to 400Nm of torque. On the GLA 200 model, the chassis has been tuned for comfort and the suspension feels well suited to daily driving for 2 to 4 adults.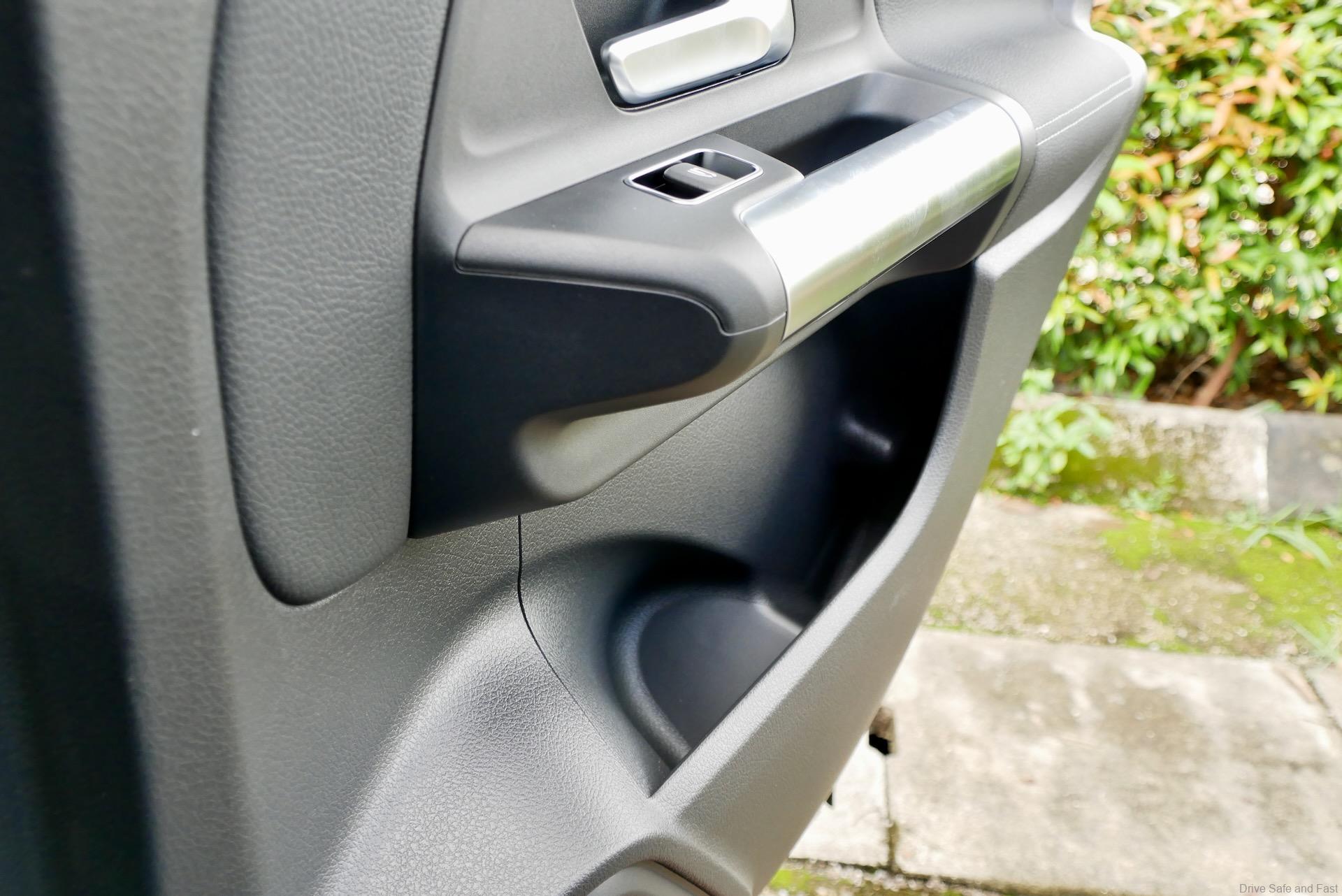 That being said, rear passengers really do take a 'back seat' in the GLA. It's a little cramped despite generational improvements. It's tough to make a case for the GLA as a small family commuter, but we're sure many will try and make it work. For up to 2 children, it makes sense. But once you throw in a domestic helper or a parent, the GLA becomes a bit of a squeeze and you may be better suited with a larger but less premium Japanese SUV. There's not even a set rear air cond vents here.
But if you're not in the game of moving around family members, then the GLA 200 has the looks and feel of a very upmarket vehicle. Even with the Progressive Line exterior package, the GLA looks absolutely beautiful in this shade of blue.
Mercedes-Benz Malaysia has packaged this model with 18" 5-twin spoke alloy wheels. It also comes with the Mirror Package and aluminium roof rails. As with all Mercedes-Benz exterior trims, the finishing is just immaculate. LED High Performance headlamps and a distinct LED taillight signature make up the rest of the GLA 200's interior.
Inside, it's a similar story. The 200 model may be the cheaper of the two locally-assembled alternatives but it still gets an all-digital dashboard with Android Auto and Apple CarPlay as well as a communications module for Mercedes Me Connect and extended MBUX functions. Navigating this MBUX system is a breeze thanks to multiple touch input methods, but I personally would just leave Apple CarPlay on whenever on the move.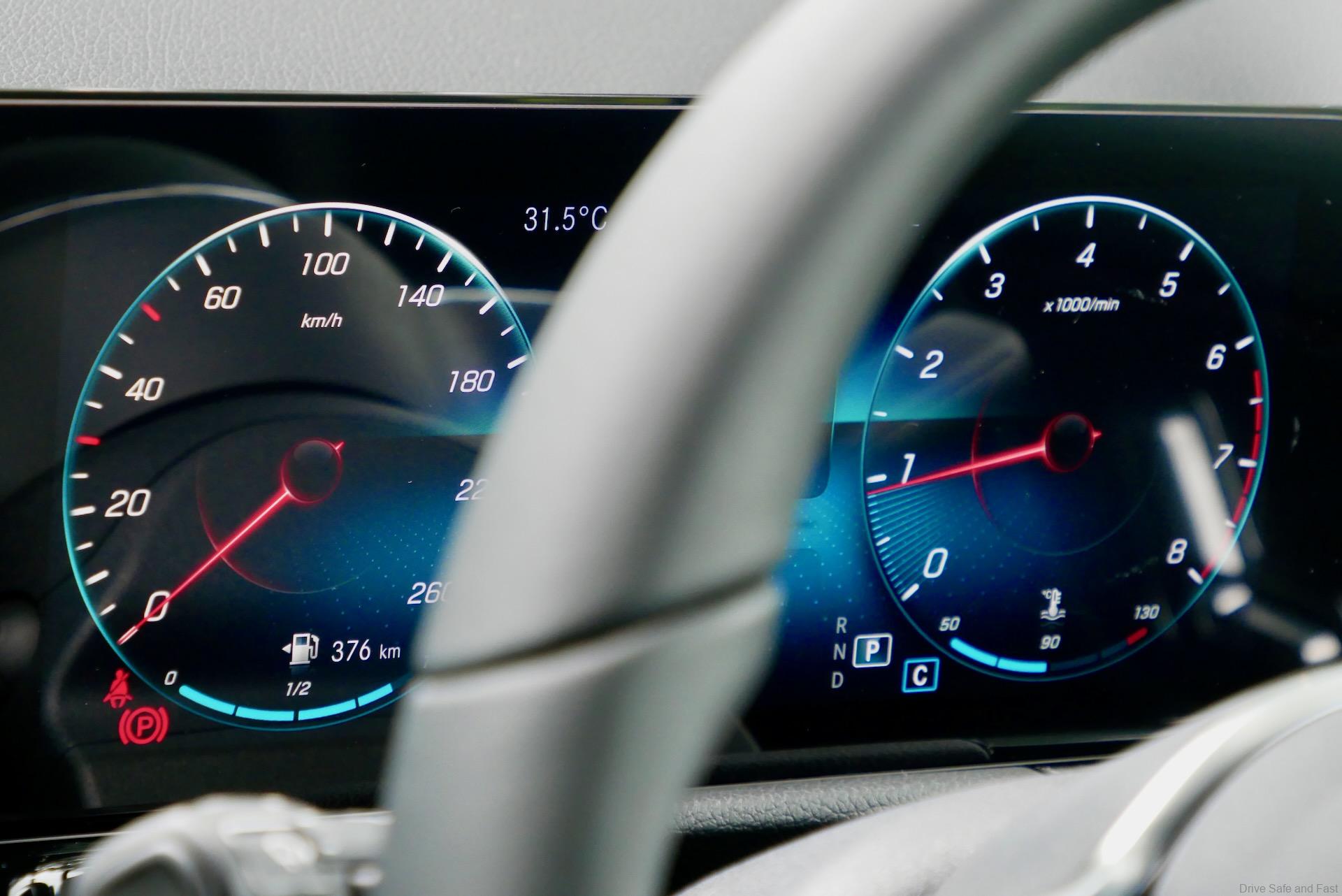 Other premium touches to this base model Benz include Active Parking Assist with Parktronic, an Easy-Pack tailgate system, Keyless Go, velour floor mats, the full Lights & Sights package for ambient lighting aficionados, black headliner material and spiral-look trim elements.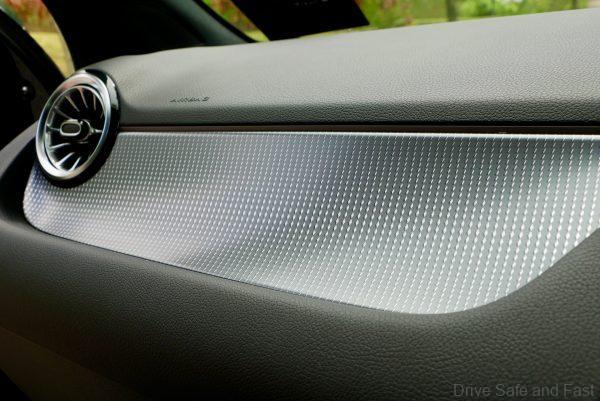 So, what then is preventing the GLA 200 from being the new C-Class of this generation? After all, the GLC essentially became the E-Class of its generation when the CKD programme was initiated. I think the first thing holding back the GLA's success is the rest of the Mercedes-Benz compact car portfolio. If you want something sporty and aggressive, the A-Class has you covered in 5-door and 4-door form. If you want something with more tech, class and comfort, the new C-Class has that area covered. The GLA is too small of a crossover to offer a significant practicality advantage over these two classes. What's more, it doesn't lean into the off-road rugged look enough to stand out in that way. It's still a sleek looking crossover, just like its predecessor.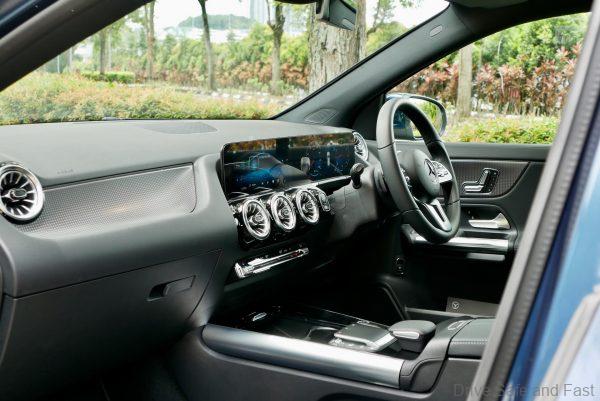 Perhaps the second reason is because the GLB exists and it works so much better as an entry level Mercedes-Benz SUV. It has the optional 3rd row of seats on standby, a much larger and useful boot space and it has a unique look to it. The price difference is about 10% between these two compact SUVs, but the GLB doesn't feel like it offers 10% more utility.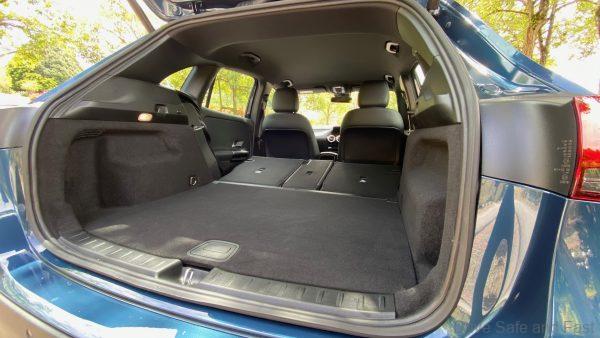 I personally think that this new Mercedes-Benz GLA 200 Progressive Line is as good an entry point into the brand as any of the other A-Class derived models. If it has caught your eye, don't hold back on a reservation. But do check out the GLB 200 as well and see if the looks grow on you because it is a more complete package for not much more money.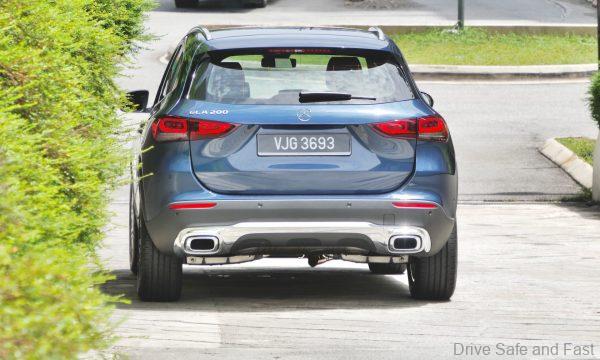 Mercedes-Benz GLA 200 Progressive Line Specifications
Engine: Inline-4, 16-Valve, DOHC, Turbocharged Petrol
Capacity: 1332cc
Gearbox: 7-speed Dual Clutch Automatic
Max power: 161hp @ 5500rpm
Max torque: 250Nm @ 1620rpm
Top Speed: 210 km/h
0-100 km/h: 8.7 seconds
Price: RM242,888