Automotive
Published on September 30th, 2022 | by Subhash Nair
0
Carsome Is Laying Off 10% Of Its Staff And Isn't Yet Public Listed
Used car listing site Carsome is in the news today after confirming sizeable staff cuts.
The used car listing platform Carsome confirmed that it would begin laying off staff today. The company is labelling the mass layoff as an "employee base optimisation" exercise. About 10% of Carsome's staff are about to receive a "goodbye letter" in the next 24 hours. According to Carsome themselves, the executive team would be forgoing their salaries for the next three months to help the company fund the severance payments and benefits of the soon-to-be-unemployed members of staff.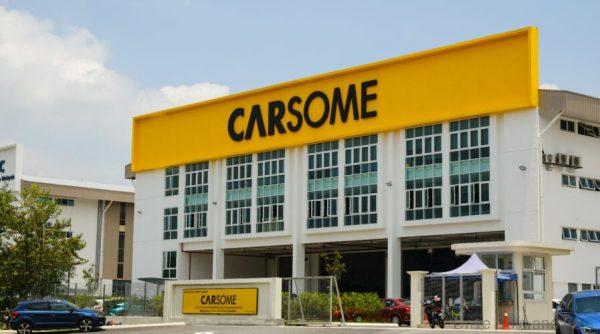 Carsome first became known as a 'tech unicorn' about one year ago, aiming to go public is the US by the end of 2021 for US$2 billion. The company had acquired two automotive portals (one with a used car listing function), Wapcar and Carlist then went on a massive hiring spree, simultaneously expanding their headquarters. By the middle of 2022, it became clear that South East Asia's first tech unicorn was going to delay its public listing plans. A month later, the company hired Eric Cantona to be their brand ambassador.
Today's downsizing exercise was paired with comments about how the company is accelerating its integration with the newly acquired iCar and WapCar ecosystems of the company. We have to wonder what will happen to these websites, as they may not fit in with Carsome's "group-wide accelerated profitability plan to achieve its target of positive earnings… within the next few quarters". Carsome said a year ago that it transacts more than 100,000 cars annually, translating to about US$1 billion in revenue a year.
With those kinds of numbers being generated from Carsome's core business model, how will the company look at their media arms? Will they be folded into Carsome's core business, will one become subservient to the other? Will Carsome look at the profit margins of running two separate media companies and decide that the media space is worth less than they initially predicted? We shall soon see how this all plays out.
Meanwhile, Carsome still has core business rivals like MyTukar, Mudah.my, CariCarz and many more to worry about.