Automotive
Published on October 9th, 2022 | by Subhash Nair
0
Import And Excise Duty Exemption For Imported EVs Extended To End Of 2024
Budget 2023 extends the exemption on import and excise duties for CBU EVs. Why?
Earlier this year, the Malaysian government removed all excise and import duties on CBU and CKD electric vehicles (EVs). The exemption was originally to run until 31 December 2023 for fully-imported (CBU) EVs and until 31 December 2025 for locally-assembled vehicles (CKD). This was on top of a road tax exemption for all hydrogen and battery electric vehicles until 31 December 2025 and other income tax benefits for EV charging equipment installation.
During the tabling of the 2023 Budget, it was learnt that several other changes were being made. The first was that the exemption for fully-imported (CBU) EVs would be extended by a year and would now expire only at the end of 2024.
Who does this benefit?
Let's start with the positives.
In general, I think the extension is a reflection of the state of the car industry in general. Demand is still out-stripping supply and many consumers are on an indefinite waiting list.
The auto industry is still undergoing a supply shortage of chips as well as skyrocketing costs due to energy and transportation prices. Some sources we've spoken to in private seem to believe that this will be a persistent problem as there are more competing brands, more cars being sold, and generally more chips present per car than ever before. An additional factor is the stringent quality control standards of the auto industry leads to a lot more rejection of sub-optimal chips than the semiconductor industry is typically used to in the consumer electronics industry.
Plus, many players looking to take advantage of the tax exemption haven't had time to set up yet. BYD only just opened shop in Malaysia and Chery has yet to launch a product in the country yet.
The not so positive
Unfair To The Poor
Ultimately though, it seems like the biggest winner is the upper middle class and T20, who will continue to buy the most expensive and sought after electric vehicles. Most desirable electric vehicles cost north of RM250,000, which is beyond the reach of all B40 consumers and most of the M40.
We don't believe there is a 'trickle-down' effect in terms of carbon footprint either. Malaysian energy is still mostly derived from burning coal and natural gas. And the number of EVs this tax break will put on the road is minuscule. A more comprehensive look at ALL car emissions, as practiced in Thailand, would be a much more effective route to lower carbon emissions. But of course, Malaysia soldiers on with the same vague NAP 2020.
It's also quite unfair that the more affordable vehicles that B40 and M40 Malaysians can afford are taxed more heavily than the cars purchased by the T20. This policy effectively gives the richest Malaysians more luxury products at cheaper prices. To incentivise electric vehicle adoption? What for? We don't even have a proper roadmap towards EV adoption. What's the target? 50% EVs on the road by 2050? We don't know, the government doesn't know, the industry doesn't know. It's all about selling as many tax-free EVs as long as it can be done.
Unfair To Those Who Invested In Malaysia
This tax exemption on CBU electric vehicles also benefits the foreign car industry tremendously. Carmakers in Europe, South Korea and China will be more than delighted to have a competitive advantage over brands who have invested millions into Malaysia over decades. Think about it from the perspective of the big three Japanese carmakers – Toyota, Honda, and Nissan. Toyota has two factories in Malaysia – Shah Alam and Bukit Raja. Honda has two production plants in Pegoh, Melaka. Nissan has assemblies in Segambut and Serendah. They've all been in Malaysia for decades and decades.
Other Japanese carmakers like Mazda and Mitsubishi also carry out CKD operations using Malaysian employees and Malaysian facilities. Between these 5 giant Japanese brands, only a handful of EV models exist. Realistically, only the Nissan Ariya and Toyota bZ4X have a chance at competing with the EV tax advantage. The Mazda MX-30 is already here but its limited range puts it up only against the Mini Electric. The same goes for the Honda e. The Nissan Leaf was also already here years before any these incentives were introduced but does not have the same desirability as some of the newer, more high tech and luxurious EVs.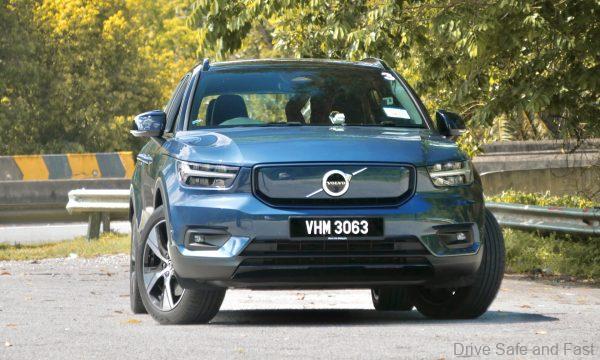 Also think about Volvo Cars and the XC40 Pure Electric. They launched it as a locally-assembled product from the get go while competitors will continue to fully import their EVs from Europe and South Korea for an additional year with no penalty.