TechTalk
Published on December 21st, 2022 | by Sounder Rajen
0
Blueshark Deploys Motorcycle Battery Swapping Kiosks At Petronas Station
This comes after Petronas announces its partnership with Blueshark
For those unaware, Blueshark is an emerging smart electric motorcycle brand under Sharkgulf Technologies Group and EP Manufacturing Berhad (EPMB) and back in October, the brand officially introduced the Blueshark R1 electric motorcycle. Now in partnership with Petronas, the brand is deploying battery swapping kiosks too.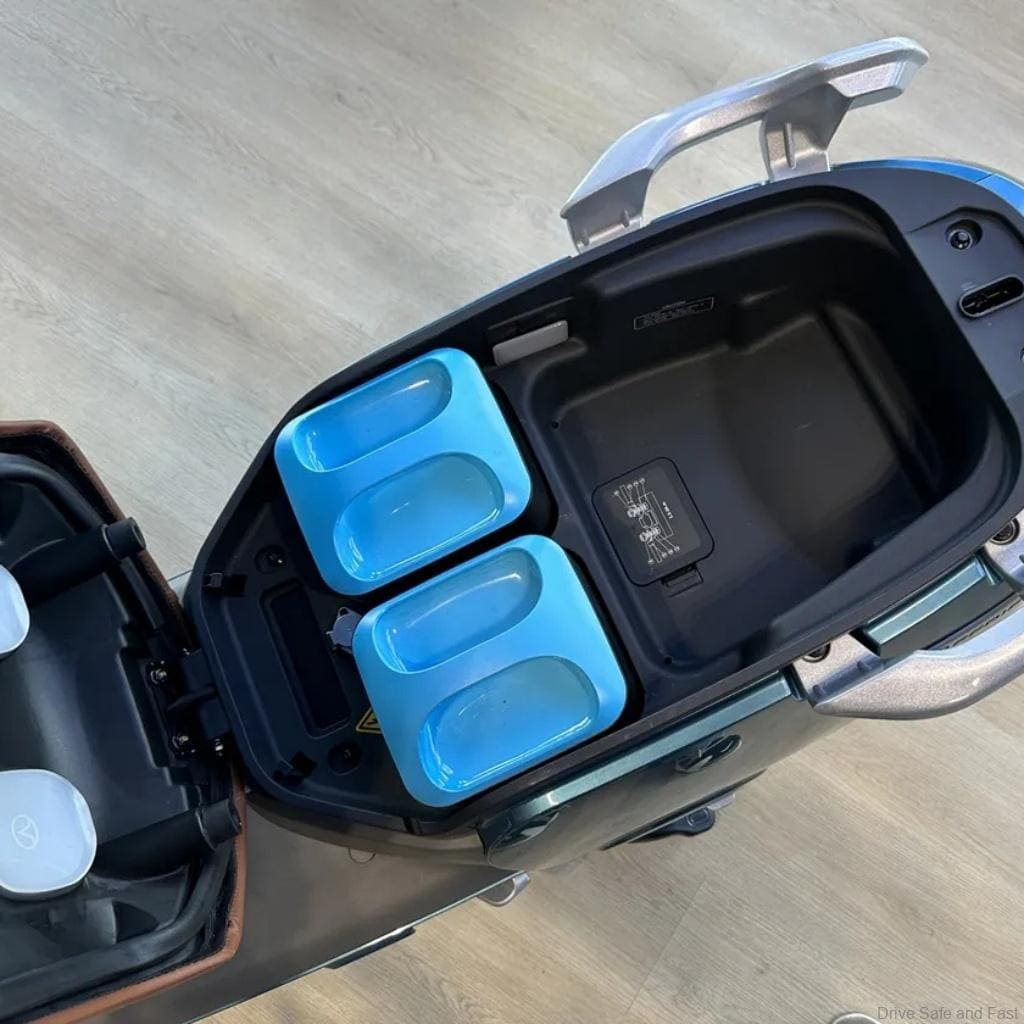 That's right, Petronas Malaysia has announced its partnership with Blueshark and the latter brand has listened to its customers and set up these battery swapping kiosks in order to address concerns that potential R1 owners in Malaysia may have such as range anxiety and battery charging.
Moreover, the Blueshark R1 has a travel range of between 110km to 160km depending on the driving mode. The 4G-enabled electric motorbike is also equipped with many other features such as a dual-camera driving recorder system, ultrasonic sensors, reverse assistance, bluetooth support, virtual exhaust sounds and more.
Furthermore, in November 2022, Blueshark Malaysia signed an MoU with Petronas Dagangan Berhad (PDB) to develop an electric battery swapping business and as part of the deal, these swapping stations will be installed at nine Petronas stations in phases and now it looks like the roll out has begun.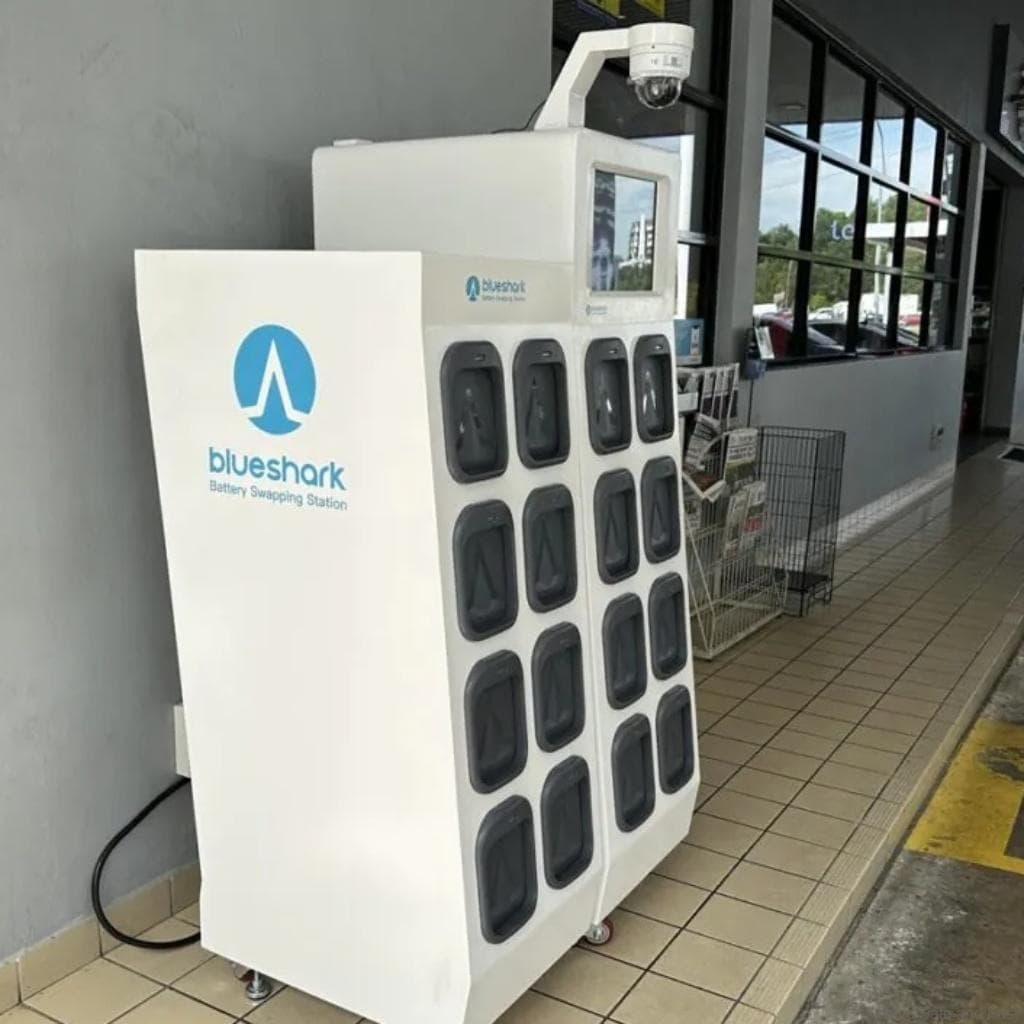 Now, about a month later, Blueshark and PBD already decided on their first location and the two brands agreed on Petronas Batu Tiga at the Federal Highway. This battery swapping station being installed was first revealed through Blueshark Malaysia's Official Instagram in a story.
On top of that, based on the images, this Blueshark kiosk seems to be able to accommodate 16 batteries in total and even comes complete with a CCTV. It appears that this battery swapping kiosk operates via a touch screen but Lowyat.net reports that during their visit, they found that the kiosk was not yet operational.
While Blueshark and PBD have yet to reveal why the two brands chose this particular Petronas location, but we can infer that this location made sense as it is not too far away from Blueshark's showroom in Glenmarie and also there is no confirmation but the next battery swapping station is said to be installed at Seksyen 13, Shah Alam.
Additionally, when Blueshark launched the R1 in October, the company stated that it plans to offer the bike to the public but at the moment the company is still focusing on commercial pilot but it is expected that the electric motorcycle will be made available to the public in early 2023 so expect to see these bikes on the road soon.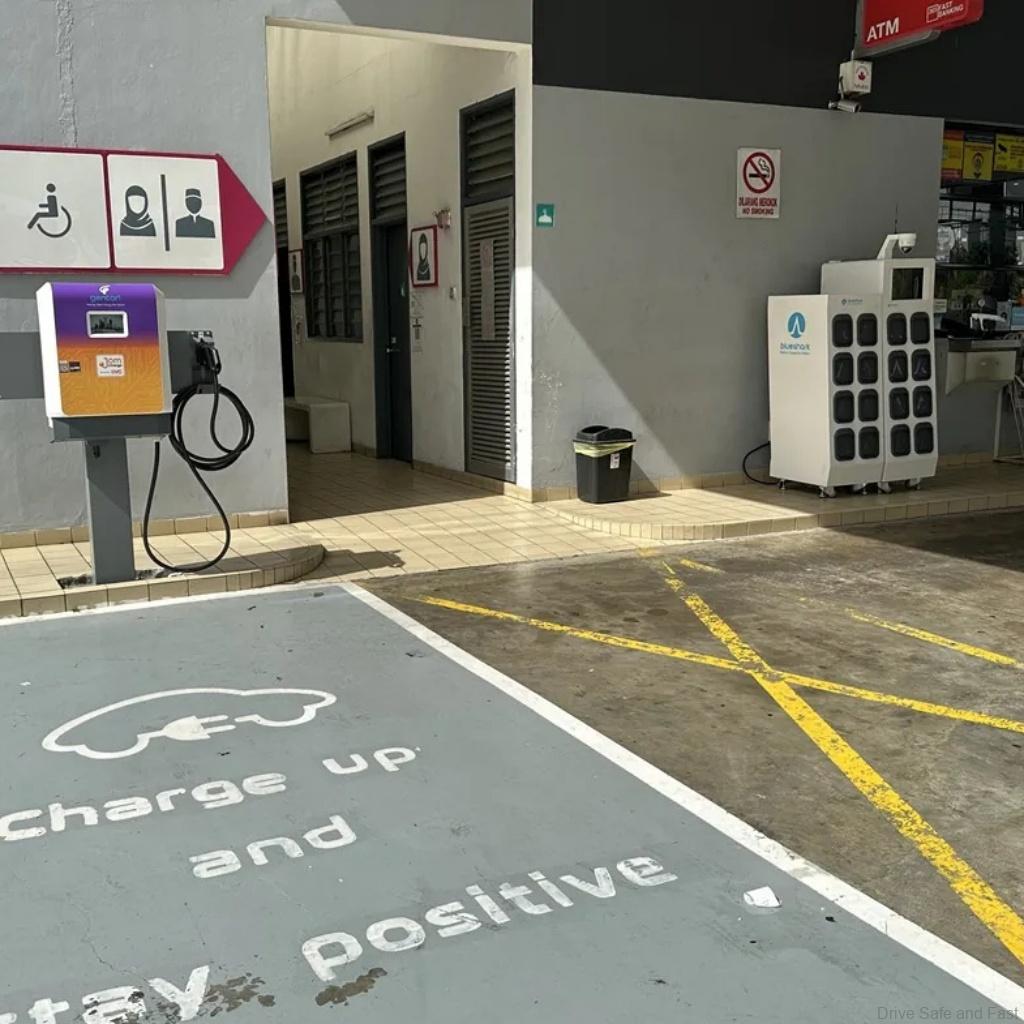 We got all this from Lowyat.net and their full article is linked here. Thank you Lowyat.net for the information and images.