Automotive
Published on April 8th, 2023 | by Sounder Rajen
0
Go Auto-Higer Ace E1, Commercial Electric Van, Launched In Malaysia
The Go Auto-Higer Ace E1 was brought in by GVT sdn bhd
Malaysian Higer Bus distributor, GVT Sdn Bhd (Go Auto group company), has unveiled the latest commercial electric van into the local market called the Go Auto-Higer Ace E1, which is the brand's first electric commercial van and it comes either a cargo van or passenger van form, both with a 5.4-meter 70kWh battery.
The first unit of the Go Auto-Higer Ace E1 has been handed over to Tenaga Nasional Berhad (TNB) at the end of last year and GVT Sdn Bhd Executive Director Wan Ahmad Wan Omar said, "We will deliver two units of this electric van to the Universiti Malaysia Pahang (UMP), and four more to TNB."
"I want to thank the government for giving, as well as extending the tax exemption incentives for electric vehicles in Malaysia, where CKD is up to 2027 while for CBU is until 2025. This will boost the electric vehicle segment in Malaysia, in an effort to bounce back post-Covid-19". He added
"In line with the positive feedback and high demand from the customers, GVT will also be offering an automatic version later this year. To all our potential buyers please continue staying for updates." He concluded.
Moreover, with 15 seats and a 70kWh battery capacity, the Go Auto-Higer Ace E1 can travel as far as 300km (NEDC) with a full tank and fully charging the battery will only take an estimated 75 minutes with a 60 kW DC power charger so it really does not take up that much more time to recharge than a regular van does to refuel.
The Go Auto-Higer Ace E1 also uses a lithium-ion battery from CATL, one of the largest battery manufacturing companies with an after-sales service team in Malaysia, making it one of main factors as to why it is selected as one of the main components.
Meanwhile, the charging inlet uses a CCS2 DC and Type-2 AC charger and the Go Auto-Higer Ace E1 measures 1,880mm in width, 2,335mm in height and 5,380mm in length, with a wheelbase of 3,110mm.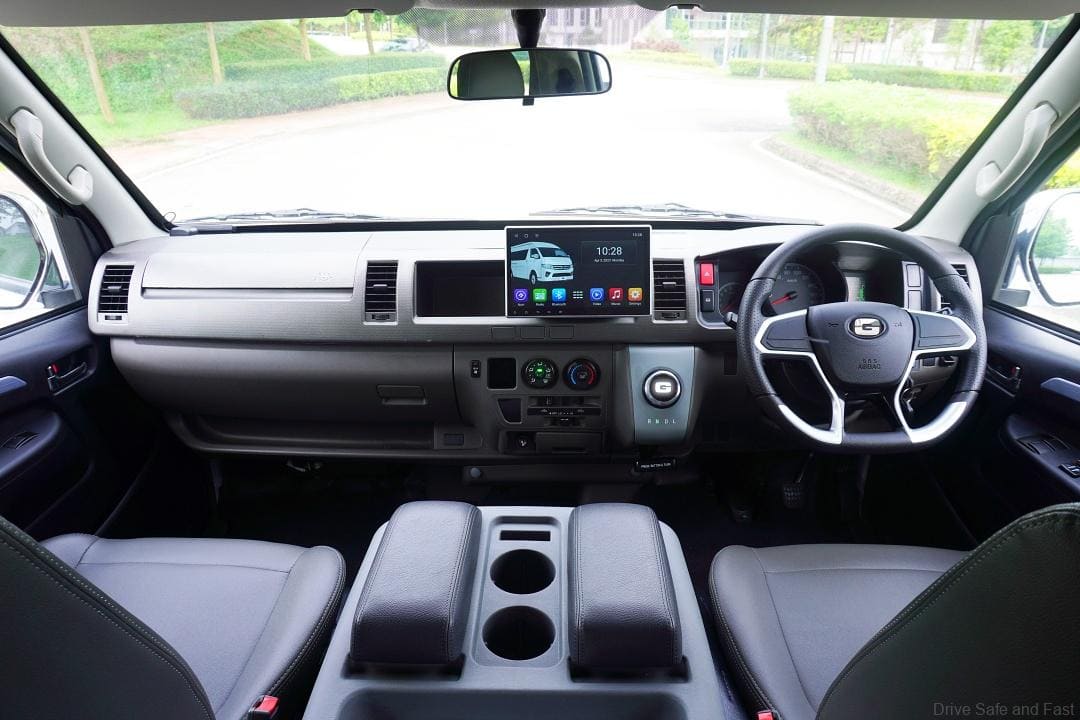 On top of that, the Go Auto-Higer Ace E1 also features 16-inch alloy rims with 215/75 tires, 8-inch LCD display (Android Player), reversing camera and more. The van starts from RM268,888 and with every purchase of the vehicle, one can get a portable charger with a capacity of 7kW for free.
The Go Auto-Higer Ace E1 also comes with a 5-year factory warranty, or 150,000km, whichever comes first. The battery is also covered for 5 years or 200,000km, whichever comes first. The GVT also has 88 after-sales service centres nationwide, including in Sabah and Sarawak.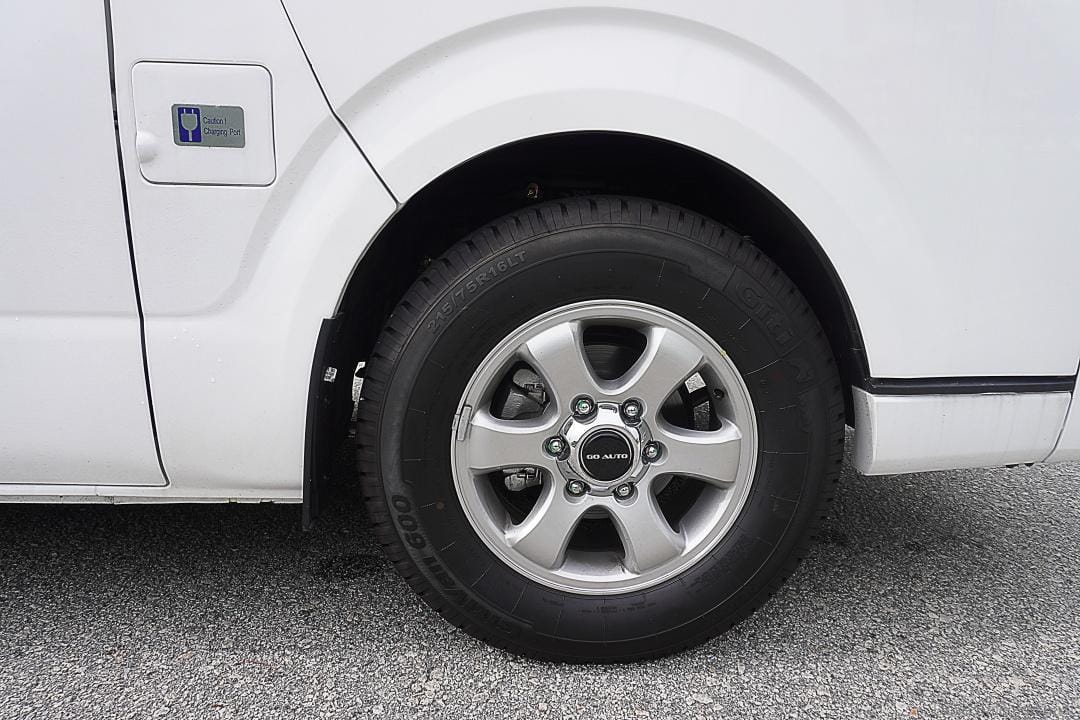 GVT is also a distributor of electric and diesel buses for Higer and Yutong and has been distributing electric buses to TNB, as well as diesel buses to several government agencies and universities, including MINDEF, MARA, RELA and UTHM.