Automotive
Published on April 12th, 2023 | by Sounder Rajen
0
The BMW XM Gets Even More Extreme With The Label Red
The BMW XM Label Red is the XM for those who simply need more power
The BMW XM hybrid performance SUV (or SAV as BMW calls it) has only just been unveiled recently but in true BMW fashion, the German carmaker has already begun work on a new even more high performance version of the car slated for 2024 and it is called the BMW XM Label Red, an apt name indeed.
Okay, so with the XM just being released, why would BMW need to make the Label Red, you ask? Well, any BMW owner will tell you what the brand already knows, ultimate performance. BMW is known as the ultimate driving machine and the brand takes this title very seriously, as proven by its M vehicles.
Moreover, the BMW XM is a great car, but there is always more room for performance and this car is for the BMW customers who need the extra performance. Production of the Label Red is set to begin in August 2023 at BMW Group Plant Spartanburg in the USA. It will be limited to only 500 units as well.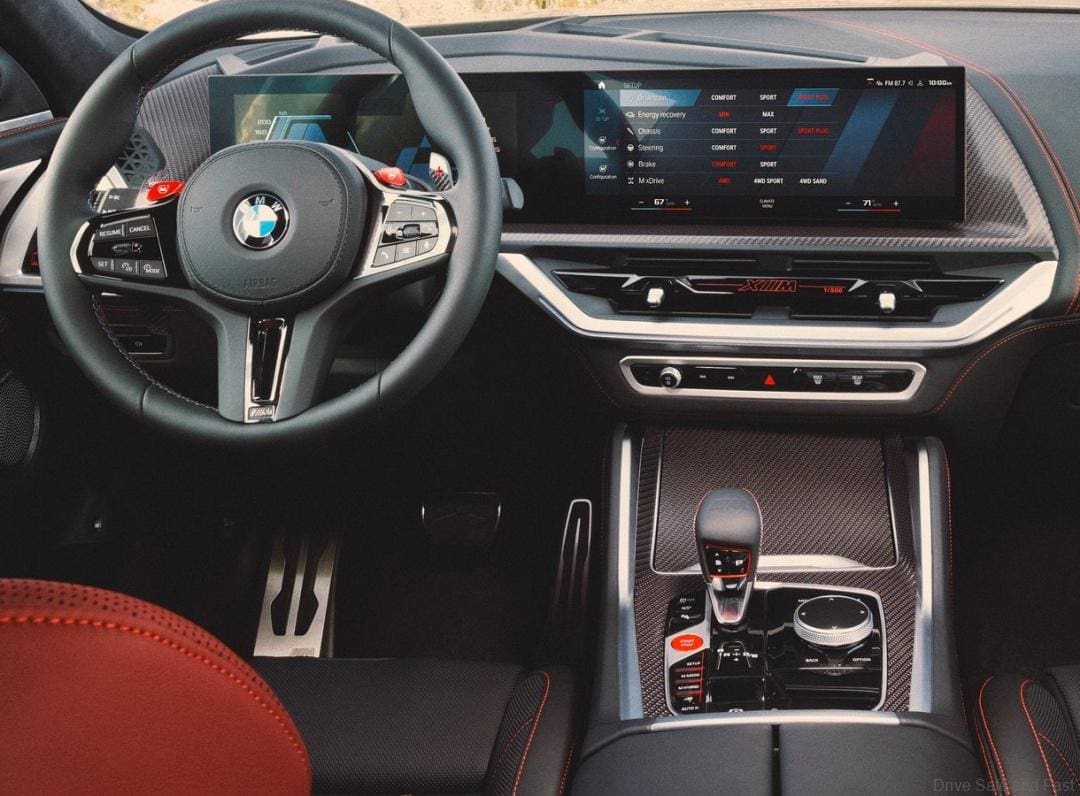 The BMW XM Label Red is going to be positioned as the range topping model and will be finished in BMW Individual Frozen Carbon Black metallic with bright red accents around the grille, bumpers windows and more, which I feel is still a bit much as I prefer a more monotone finish, but even I can admit, it looks good.

The BMW XM Label Red also celebrated its world premiere at the 2023 Auto Shanghai International Motor Show and the The M HYBRID system in the car matches the drive concept of the new BMW M Hybrid V8 endurance racing car, which made a successful debut in the 24 Hours of Daytona this year.
On top of that, the power output in the BMW XM Label Red has been bumped up to 748hp and 1,000Nm of torque. This means that the car can now go from 0 to 100km/h in just 3.8 seconds and the car has an electronically limited top speed of 250km/h but can be bumped up to 290km/h with the optional M driver's package.
The BMW XM Label Red also allows for an electric range of 75km to 83km as well as AC charging up to 7.4kW which charges the battery from 0 to 100 percent in 4.25 hours. The car also features adaptive M suspension Professional, Integral Active Steering and so much more to help make the car much sportier to drive.
Of course, there are so many more features as standard on the BMW XM Label Red such as parking assistant plus, BMW Live cockpit pro and many other autonomous driving and parking systems along with an optional digital key, so if you want the ultimate driving experience, you definitely want this car.
What do you guys think of the BMW XM Label Red? Do you agree with BMW that it is the apex of the brand or can it do better?