Watches
Published on May 2nd, 2023 | by Subhash Nair
0
New G-SHOCK x Youths in Balaclava Timepiece Debuts For RM595
The new G-SHOCK x Youths in Balaclava Timepiece is a symbol of your journey towards greatness.
Since 1983, G-SHOCK has been known for producing rugged timepieces that are built to last. Now, in collaboration with the alternative fashion collective, Youths in Balaclava, they have created a new model that is sure to make a statement. This remarkable timepiece embodies the essence of a Bandit with a watch that serves as a flag, a uniform, and a charm. Designed to leave a lasting mark on the wearer, this iconic accessory is sure to propel you towards greatness.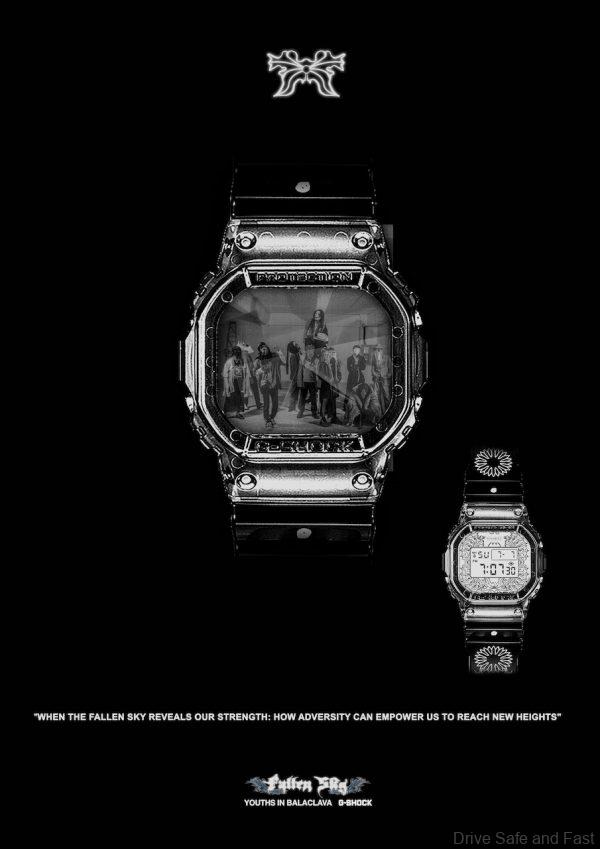 True to Youths in Balaclava's unorthodox brand of defying convention, this watch is designed to unite and celebrate expression. The base model is the standard digital DW-5600YIB23-8DR, but this time boasting a face dressed in jungle green with leafy floral motifs and the written names of CASIO and Youths in Balaclava stenciled on it.
The brand's signature motifs, including the floral spine and balaclava symbol, are boldly integrated into the watch's visual identity, lending a sense of exclusivity to this coveted accessory.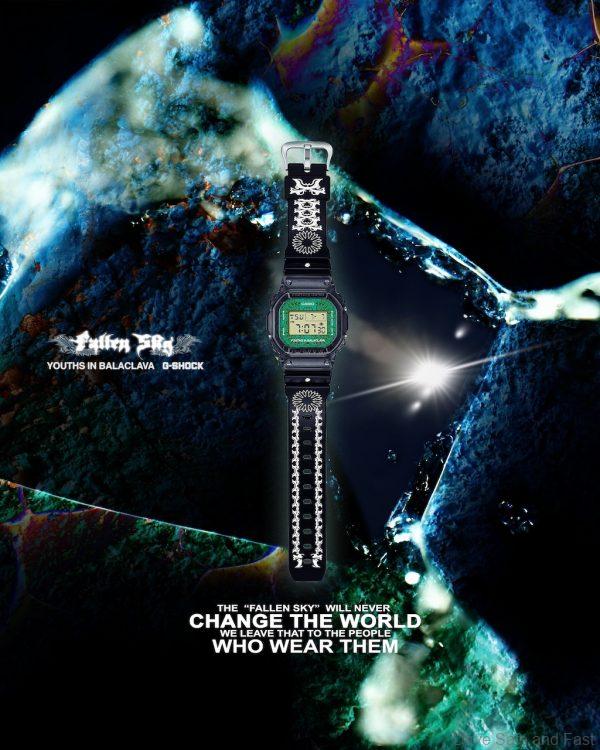 Adding to its allure is the exquisite turquoise plating on the dial, reminiscent of a precious stone nestled atop a piece of jewelry. The choice of turquoise stone is no coincidence – it is renowned for its blessings of good fortune, protection, good health, and longevity. Perfect for the daring and risk-taking Bandit, this stone exudes boldness and fearlessness.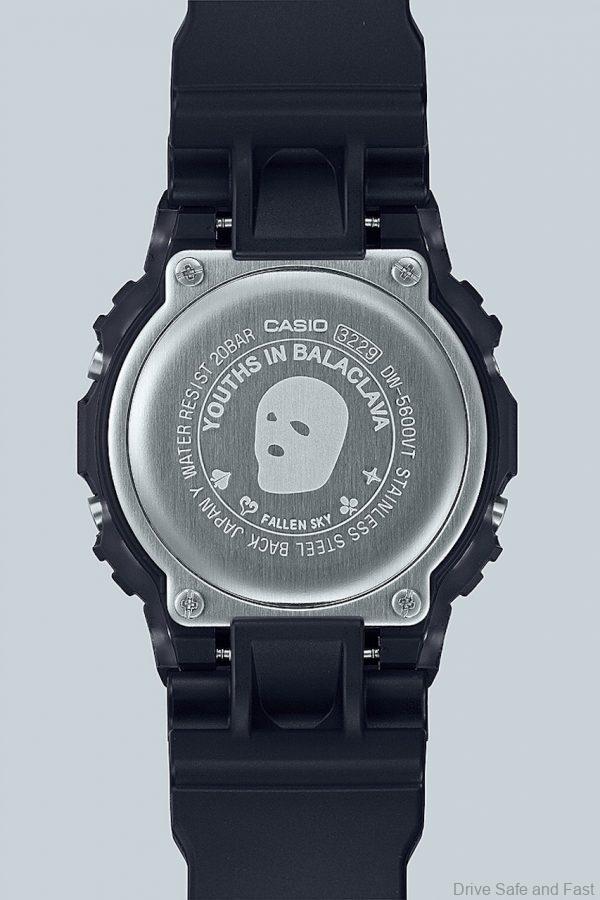 The logo of a donned balaclava adorns the back of the watch along with the full spell-out of the brand. The model is worn in a matte black rubber strap, which is both tough and rugged for impact resistance, along with a sleek, contemporary design making this the perfect timepiece for fans of art and alternative rhythm.
This watch comes with G-SHOCK's full suite of features, including shock resistance, electro-luminescent backlight, 1/100-second stopwatch, countdown timer, multi-function alarms and hourly time signals with a full auto-calendar in a 12/24 hour format. The Youths in Balaclava watch is priced at RM595 and is available for purchase on the Casio E-Commerce website, as well as in all authorized G-SHOCK Stores and G-Factory.