Automotive
Published on June 2nd, 2023 | by Sounder Rajen
0
Geely Galaxy L7 Launched In China Starting From USD19,500
Geely Galaxy L7 features 390hp and is a plug-in hybrid
Chinese automaker Geely, the partner to our first national carmaker, Proton, has seen much success overseas as it also has stakes in other carmakers like Volvo, Aston Martin and more. It also offers many amazing vehicles in China and the latest of these is the Geely Galaxy G7. Let's take a look at it.
The Geely Galaxy L7 plug-in hybrid electric vehicle (PHEV) SUV has just launched in China, becoming the first model of the new Galaxy series. It features a triple screen interior, 390hp, 115km of electric range and a starting price of 138,700 yuan (USD19,500). It seems like an amazing vehicle, will we get it in Malaysia too?
Moreover, as a refresher, Galaxy is a new series of electric and plug-in hybrid vehicles under Geely launched in early 2023. As for its model line, it aims to include seven models by 2025, including sedans and SUVs. This year, two Galaxy series vehicles will hit the Chinese market and apparently the Geely Galaxy L7is the first.

The Geely Galaxy L7 is a mid-size SUV with a simple design. It features a thin continuous LED light bar running across the bumper as a headlight. It also features a closed front without a grille. Geely uses 3-speed DHT Pro transmission to help optimize cooling which allowed the brand to reduce the size of the grille substantially.
On top of that, the Geely Galaxy L7 measures 4,700mm long, 1,905mm wide and 1,685mm tall with a 2,785mm wheelbase, making it longer than the 2023 Kia Sportage. It is powered by a 1.5-litre turbocharged petrol engine making 163hp paired to an electric motor making 146hp for a combined 390hp and 535Nm of torque.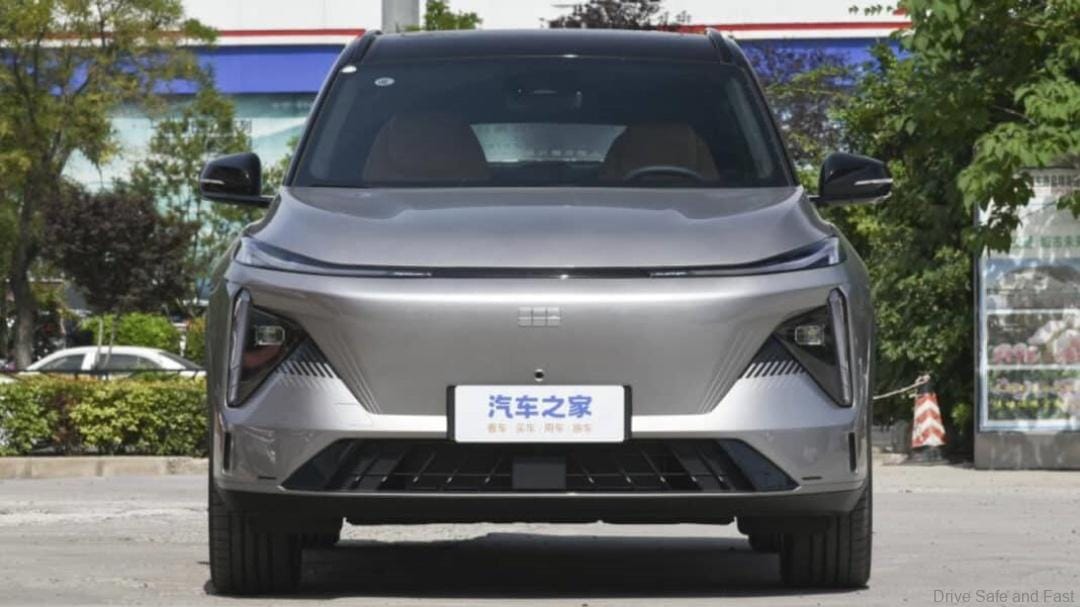 The top speed of the Geely Galaxy L7 is limited to 200km/h and offers two LFP CATL battery options . The first is a 9.11kWh unit, good for 55km of CLTC range and 43km WLTP. The second option is a 18.7kWh unit capable of 115km CLTC range and 90km of WLTP range. Mixed range is between 1,310km to 1,370km.
The interior of the Geely Galaxy L7 sports three screens, with a 13.2-inch portrait central infotainment screen, a 10.25-inch digital driver display as well as a 16.2-inch front passenger's screen. It can also be equipped with a 25.6-icnh Head-Up Display (HUD) powered by the Geely's Galaxy OS and a Qualcomm 8155 chip.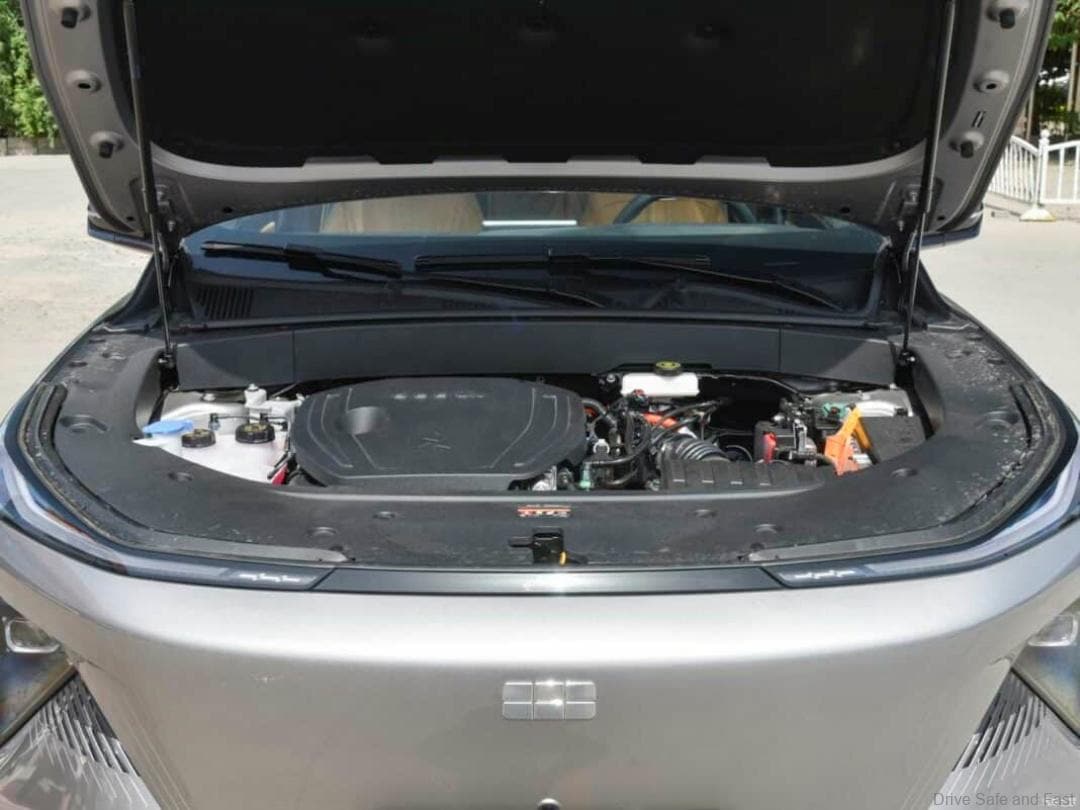 The Galaxy L7 also includes heated and ventilated front seats. And also sports up to 11 Infinity speakers, a Bluetooth key for mobile phones, Level 2 driving assistance. As for the price range, The Geely galaxy L7 costs between 138,700 to 173,700 yuan (USD19,500 to USD24,430). The two lowest trim levels are equipped with a smaller battery while the three more pricey trims, enjoy the bigger battery.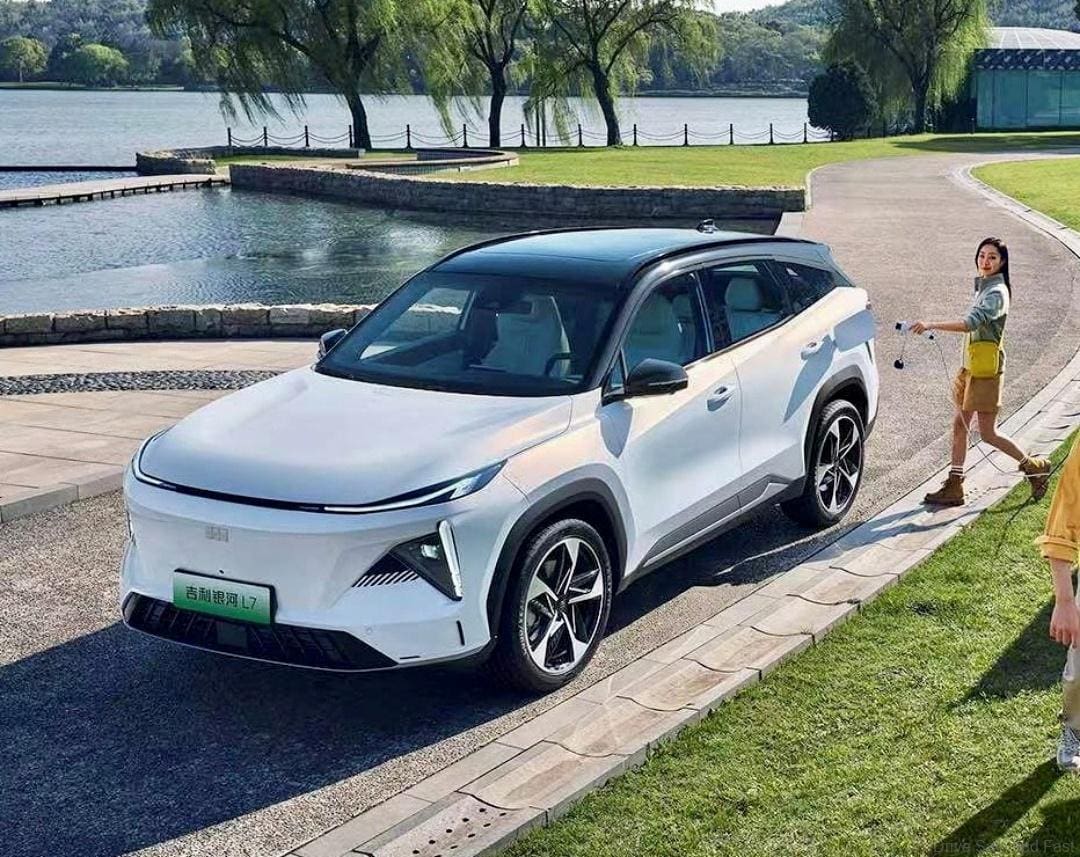 We got all this from CarNewsChina and their full article is linked here. Thank you CarNewsChina for the information and images.