Automotive
Published on October 26th, 2023 | by Sounder Rajen
0
The Maserati MC20 Cielo Arrives In Malaysia From Just RM1.2 Million
The Maserati MC20 Cielo will have you feeling like you're driving in the sky
Naza Italia delivers the first Maserati Spyder MC20 Cielo order in Malaysia today and the "MC" designation stands for Maserati Corse (Racing), while the "20" refers to the year 2020, the year the brand entered a new era and Cielo (sky in Spanish) highlights the fact that the car offers an unmatched experience in the great outdoors.
Equipped with the brand's V6 Nettuno engine, the Maserati MC20 Cielo offers a perfect mix of sportiness and luxury, perfectly complementing the innovative retractable glass roof.
Add to that the twin turbochargers and the 630hp and 730Nm of torque it produces launches the car to 100km/h from standstill in about 3 seconds.
Moreover, the Maserati MC20 Cielo is also equipped with a state-of-the-art electrochromic (smart glass) window on the retractable hard top roof that instantly changes from clear to opaque at the touch of a button and folds away in 12 seconds, courtesy of Advanced Polymer-Dispersed Liquid Crystal (PDLC) technology.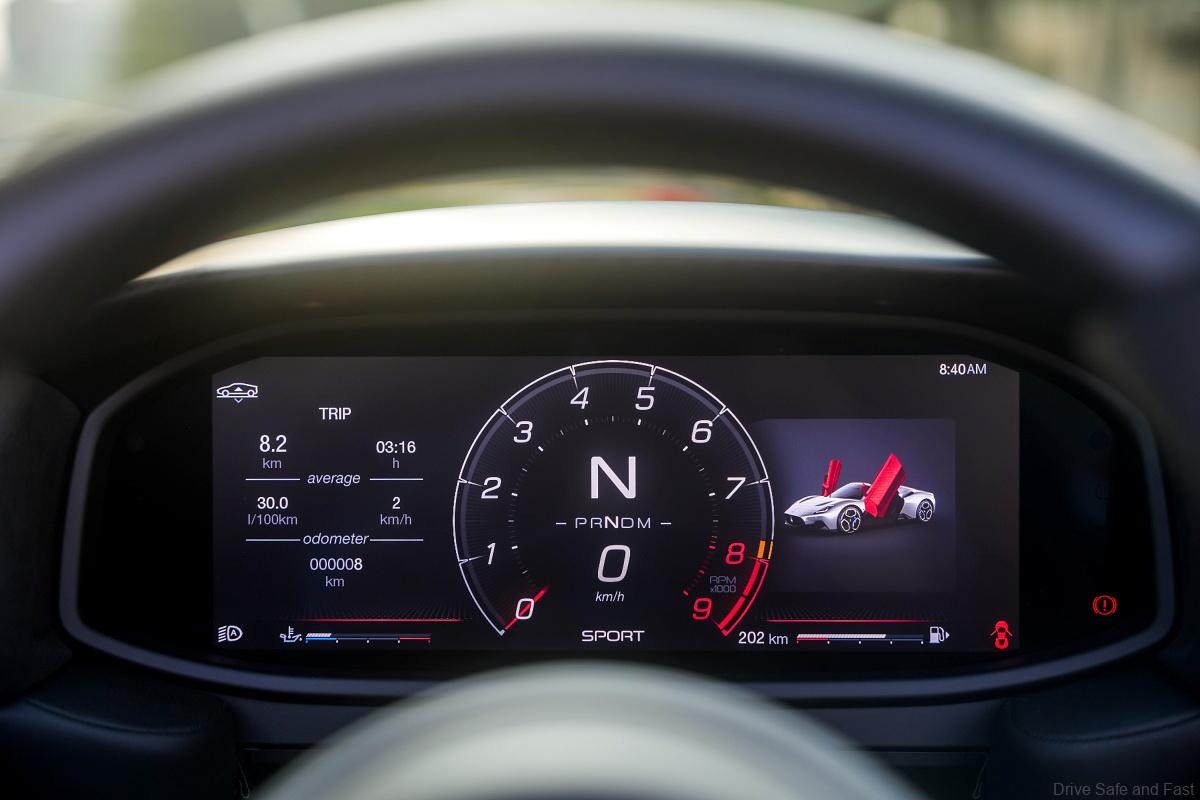 The Maserati MC20 Cielo is also designed for perfection. It weighs just 65kg more than the coupe version, made possible by meticulous work during the stages of the car's design resulting in an outstanding power-to-weight ratio.
On top of that, this immense power and low weight of the Maserati MC20 Cielo is also a result of the carbon fibre chassis (the same for all three configurations, coupe, spyder and the future electric version) which also guarantees uncompromising torsional rigidity, offering extraordinary handling both on the road and on track.
Aesthetics play a big part in any purchase and the butterfly doors, sleek style, sharp lines and vents along with the extensive use of carbon fibre all make for a really striking car. The Maserati MC20 Cielo also features a new three-layer metallic colour known as Acquamarina.
Naturally, the Maserati MC20 Cielo also adds a wide range of Active Safety Systems, such as parking sensors, rear-view camera and blind spot monitoring to ensure its owners can drive with confidence and the spyder also introduces autonomous emergency braking, traffic sign information and a new 360° camera.
Finally, the entire in-car experience is managed from the Maserati Intelligent Assistant (MIA) Multimedia system, and from Maserati Connect while the exhaust note is truly to die for. Having revved the car myself, I am happy to announce that the Maserati MC20 Cielo has no soft limiter and the whole car shakes when you rev it.
The Maserati MC20 Cielo is priced from RM 1,228,000 before local duties and taxes, customization options, and insurance. This price includes 3 years of Standard Warranty coverage with no mileage restriction plus a Free maintenance program of 3 years/ 60,000 km whichever comes first (Inclusive of *Maserati Premium Service Plus of 3 Years /60,000 km).