Reviews
Published on September 22nd, 2018 | by Daniel Sherman Fernandez
0
Lexus LS460L, the best value USED luxury car for your garage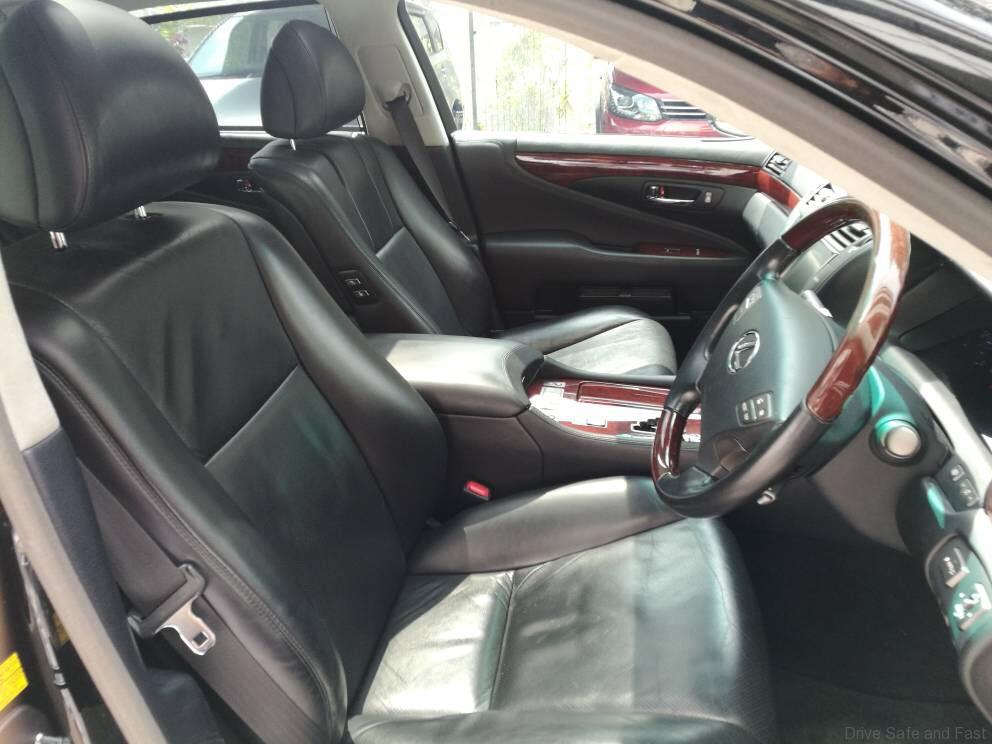 This 10-year-old Lexus LS 460 was designed to expand the definition of the full-size luxury sedan. This LS was the product of an advanced production process developed specifically for this vehicle with remarkable new levels of accuracy, refinement, precision and craftsmanship.
This LS is powered by a 4.6-liter V8 engine that produces approximately 380 horsepower and 370 pound-feet of torque. Combined with an 8-speed automatic transmission, a world-first at its launch time, this LS 460 could travel from zero-to-sixty miles per hour in less than 5.5 seconds.
This LS was built on a sophisticated platform that maintains a delicate balance between ride comfort and responsive handling. The completely redesigned multilink suspension system includes an electronic power steering system and a next-generation Vehicle Dynamics Integrated Management (VDIM) system.
At nearly 203 inches, this long-wheelbase LS 460L provides an even higher level of comfort and convenience features along with some of the most advanced technology ever offered in a production automobile at its time. The four-passenger compartment of the LS 460L transports its rear-seat passengers in an environment whose luxury features closely resemble those of a private jet and still unreachable by many newer luxury cars on sale today.
Intelligent technology and emotionally evocative design is clearly evident throughout the beautifully appointed cabin of the new LS sedans. Extra luxury and comfort touches include seats swathed in one of four tones of semi-aniline leathers matched to one of three coordinating wood-grain trims.
Rear occupants can relax and enjoy power reclining seats equipped with power leg rests and even a massage feature. This LS even offers body-heat sensors that help maintain the perfect temperature for all occupants. A fold-away table matched to the interior wood grain provides ample work space for rear passengers. The LS also features a 9-inch headliner-mounted rear-screen monitor along with an all-new 19-speaker Mark Levinson® audio system that provides a true theater-level entertainment experience. Additional luxury convenience features include a power rear-door closer and an automatic-powered opening/closing trunk lid.
Today in the used car market this car is a bargain to buy and own and here is one unit that is hard to miss if you are looking in the right direction for a luxury to sedan to ride in. So what do you get for RM88k?
Long Wheel Base Model
Car comes with very nice number plate
Rear Pilot Seats Fully Electronic Reclinable
Full Luxury Specifications
4.6-litre 8-cylinder engine paired with a 8-speed shiftable automatic transmission
Private company owned car for director's use
Very well maintained
Car in immaculate condition
Bought in 2008 from UMW Toyota Motor for RM790,000
Road tax per year RM9,366.00
Asking price ONLY RM88,000
For further information please contact:
Azmi @ 012-877477
Skantha @ 012-3796671