Used Cars
Published on May 28th, 2019 | by Daniel Sherman Fernandez
1
Classic Car owners in Perak meet the MSVCR President
Event: Perak Classic Drivers (PCD) 'Meet & Greet' the President of MSVCR.
Date: 26th May 2019 (Sunday) Venue: Gunung Lang Recreation Park

A total of 23 cars of various marques gathered to 'Meet & Greet' the President of Malaysia Singapore Vintage Car Register (MSVCR), Dr.Ivor Thevathasan.
This idea was mooted by PCD members Chandhran, Dr.Haridev & KT Pillai. The idea of inviting the President to fly from Singapore to spend a weekend in Ipoh with his wife to enjoy the local food, view classic cars & friendship bonding should be a great idea!
PCD members began driving their precious possessions to Gunung Lang & waited for the arrival of Mr.President.
Upon his arrival, Mr.Chandran introduced Dr.Ivor to all the members where about 70% of PCD members met him for the very first time. Dr.Ivor took his sweet time to witness each car carefully with much interest and we could see he is a very knowledgeable man in classic cars & it's history by the way he explained about the cars on display.

He then drove the Volvo P1800 (popularly known as The Saint- Simon Templers car) belonging to our member, Chandran.

He later shared his humble journey about how he began purchasing & restoring classic cars, raced in it & being a judge for many International level concourse car competitions etc.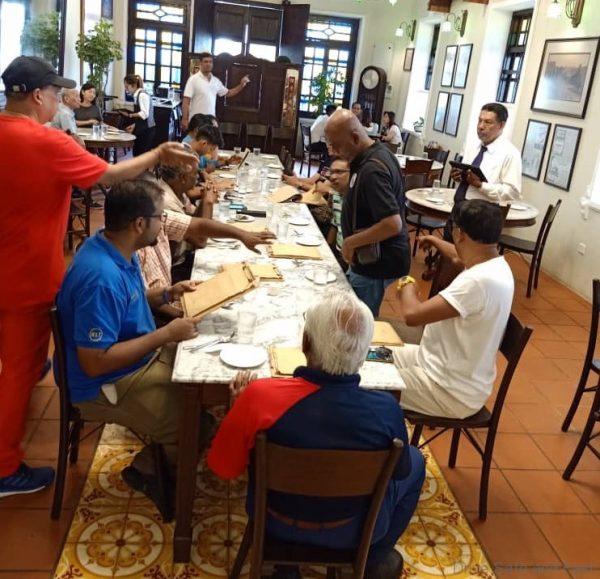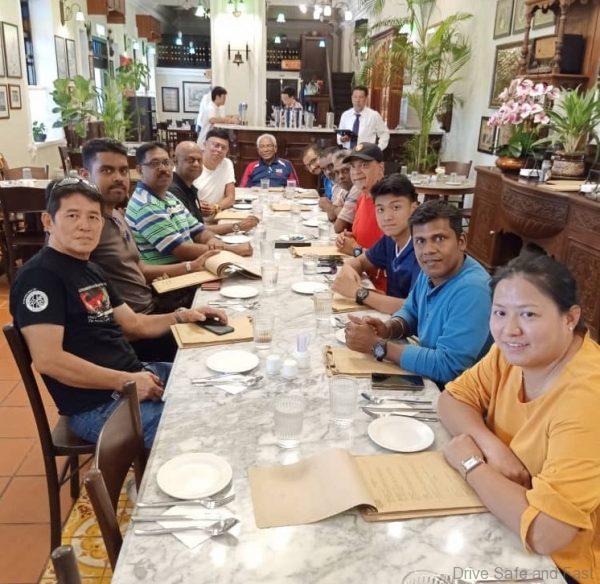 We later adjourned to [email protected] (a very popular joint in Ipoh that was reopened since Feb 2019) where the owner, Wee Liam Seow is also a classic car owner. His beauty is the Alfa Romeo Guilia Sprint which had won many competitions & matched the Alfa Guilia Sprint bought by Chandran who owns more than 8 classic cars.

Members had a great time chatting, drinking & eating. Dr.Ivor then invited members of PCD to join MSVCR as a member to widen the scope of membership & meeting more members across Malaysia & Singapore. A special gift being the Jaguar figurine/car front top badge was presented by Chandhran on behalf of PCD members to Dr.Ivor together with 3 special lucky draws.

It all ended well with smiling & satisfied faces of our members driving home!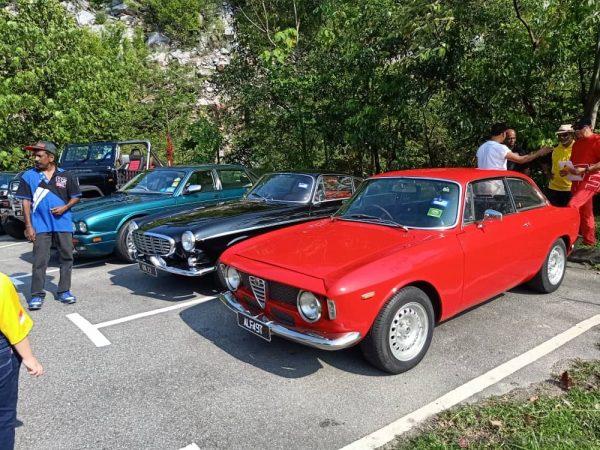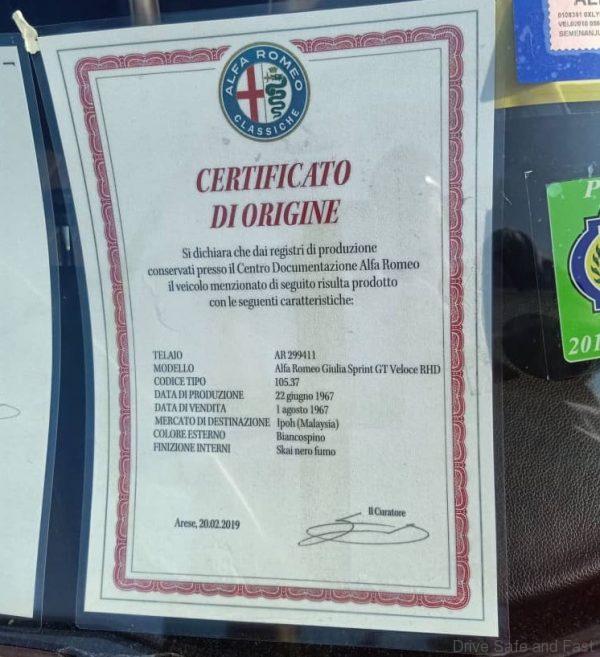 Text and Pictures by Professional MC, Deejay, Entertainer & Classic Car Owner, KT Pillai