Cars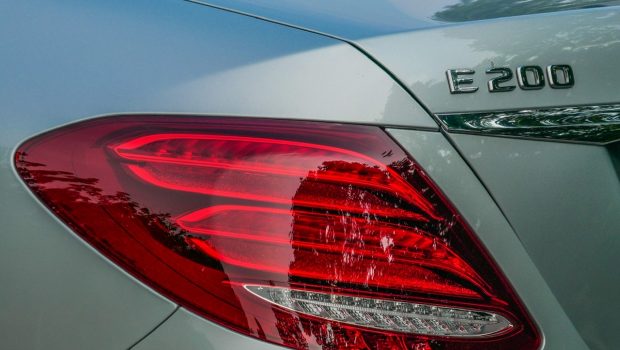 Published on November 4th, 2019 | by Subhash Nair
0
Here's What 'SportStyle' Brings to the E-Class
There's a lot of data indicating that SUVs, 4-door coupes and hatchbacks are taking sales away from the 3-box sedan. But for Mercedes-Benz Malaysia, the E-Class remains a bread-and-butter product. Of course, in 2019, the car industry has changed so much that no product can survive on the showroom floor without being updated to excite the market. We suppose this is part of the reason why Mercedes-Benz Malaysia changed up E-Class lineup so that it now begins with this – the E200 Avantgarde Sportstyle.
Before taking the car for a test drive, the Sportstyle left a bad taste in my mouth for single-handedly ruining Mercedes-Benz's nomenclature, which the company has taken great pains to realign over the last half-decade. However, what it does to the portfolio's naming uniformity doesn't at all affect the product itself. Plus, other packages like the 'Night Package' had already started to show where the company was going with this.
In fact, once I got behind the wheel, I was immediately taken back to my first time in the W213 E-Class about two years prior. In my opinion, the E-Class is where the Benz buying journey ought to begin.
Sure, many first-time Benz buyers begin their journey with the brand with an A-Class, C-Class or even a GLC, but those buyers are seriously missing out on the company's core product values. The W213 lives up to the E-Class name by delivering a product that exudes luxury and has the space and comfort usually associated with the brand.
So, yes, at its core, the E200 is STILL a good car to drive or to be driven in. It's a good car to look at or be seen in. And at RM329,888 with a 4 year warranty and various financing options, it's not to bad of a premium sedan to buy either.
But we covered most of our core thought on the product in our original video review. What we're here to discuss are:
The new M264 engine
Aesthetic and Convenience features that have been added or subtracted or ignored
The New M264 Engine
In the original W213 E200 Avantgarde, The M274 motor delivered MORE THAN adequate performance, giving the base model E-Class a little pep in its step. Traditionally, buying a '200' model gave you about enough power to move passengers and that was it. But we were pleased to find that it could offer as much as its comfort-biased suspension could take.
With this new motor, Mercedes-Benz have in fact pushed things a little further in the right direction. While somewhat related to the M274, the M264 has a twin-scroll turbocharger and has 13hp more than before. In our books, more is better. The 9G-TRONIC automatic transmission is still not as decisive a gearbox as it ought to be, but it makes no mistakes and shifts quick enough.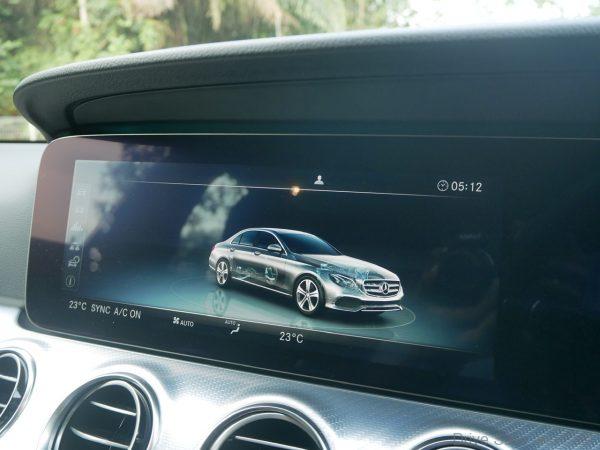 What does 'SportStyle' add?
Outside, there are 3 things to pay attention to:
The front bumper has a little chrome trim piece
The rear bumper has a large glossy black trim piece
New rims in a new design and in a two-tone finish
Inside, there are a few differences to take note of compared to the original W213 E200:
Open-pore Ash wood trim
Artico dashboard
A different grain on the main Aluminium inlays (Light Carbon Grain)
SportStyle Floor Mats
Brushed Stainless Steel pedals
A black headliner
A Wireless Charger (that just about fits a Samsung Note 9)
Blind Spot Monitor
Now, that may not seem like much, but it's definitely enough to notice a difference. Outside, the new 18" rims aren't any larger than before, but they give the E200 a more youthful appearance. Mercedes-Benz have better looking rims, but I wouldn't say these are worse looking than the rims they replace. The little bumper garnish pieces do little to make the E-Class look drastically changed though.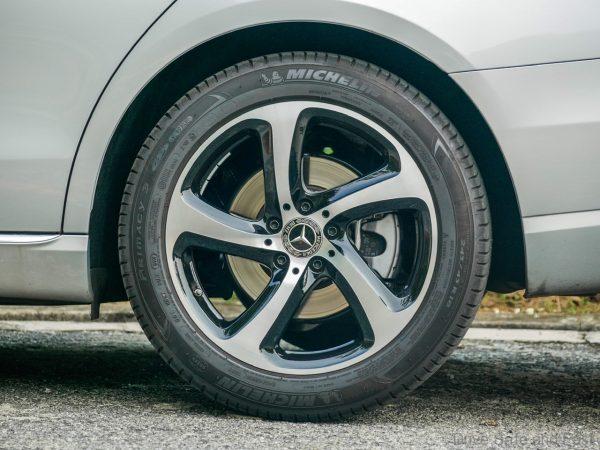 Inside, the presence of a wireless charger really makes the E-Class feel a little more modern, even if keyless entry is still missing. The black headliner and dark interior give the 'SportStyle' name some meaning, as the car does subjectively feel faster thanks to these elements and the new engine. On paper, the difference is minute.
Considering all these additions, the locally-assembled E200 Avantgarde SportStyle costs less in 2019 than the original E200 Avantgarde did in 2017. A lot less. Think RM19,000 less. The design still looks fresh and futuristic and that the E-Class may be the only Benz sedan to not get a full model change when it receives the 'Sensual Purity' design language. So for now, this is how Mercedes-Benz Malaysia will keep the nameplate exciting to the traditional buyer as well as its younger audience.
As we've indicated before, the W213 is still the best modern Benz to start yourself out on. As far as we can tell, the SportStyle package actually adds value to the experience.
Had Mercedes-Benz Malaysia kept the previous rim design, the less reflective inlays from before (see above photo) and added keyless go, this would have been an absolutely perfect entry-level executive sedan. But it's really not bad as it is.
Possibly a bottle holder cutout for door bin

USB and 12V power for Rear Occupants
Mercedes E200 SPORTSTYLE Avantgarde Specifications
Engine: 4-cylinder Twin-scroll turbo
Displacement: 1991cc
Transmission: 9G-Tronic
Max power: 197bhp @ 5500rpm
Max torque: 320Nm @ 1650-4000rpm
Top Speed: 240km/h
0-100km/h: 7.5secs
Price: RM329,888.00