Used Cars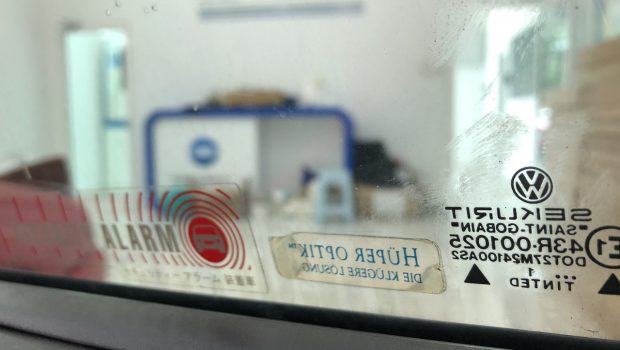 Published on February 29th, 2020 | by Daniel Sherman Fernandez
0
Why we changed our 19 year old window tint
You might need to do the same. Check and see your night vision.
My treasured hatchback was lucky enough to get premium window tinting some 19 years ago when the brand Huper Optik first set up office and shop in Malaysia. The manager in charge of the business was my very good buddy Mr. Tai and he showed me the qualities of the Huper Optik window tint and explained why it has a premium asking price as it was at the time the best and probably only proper window tint material in the market. 
Well, at the time there were other established brands in the market which are still in business today, but some of them were at times selling inferior Taiwan and Korean made window tint film to unsuspecting car owners who did not know how to tell the difference and were given warranty cards that were printed in house. Huper Optik at the time was providing a factory warranty of 5-years and we were lucky enough to get it installed at the Malaysian cost price. 
Now some 19 years later we noticed that for the past 2-years or so the quality of UV rejection was almost gone and more importantly, the tint has started to fade on the front windscreen which hampered our view at night and when it rained, our vision was reduced even more. Also the drivers side window tint had streak marks and a slight tear.
So, we looked at removing this aged and retired window tint for another high quality product that hopefully will last us for some 17 odd years.
We already knew what we wanted from our extensive research done in the last 2 years on the best and original window tint on sale in Malaysia. The choice was going to be either 3M or Konica Minolta (which is not only an imaging company and they manufacture KONICA MINOLTA ICE-μ™ car window tint).
We decided on Konica Minolta. Since Mazda had contracted them to be the sole provider of window tint on all their models from the factory (under the brand name Skytint) and they provided a Japan factory warranty, this was our new window tint for our 1991 Corrado. 
First, the 19-year old window tint had to be removed. The 19-year old glue was still holding the edges very well and the tint peeled off cleanly as a heat gun was used to loosen it.
Then came the cleaning process. This takes time as the glass must be very very very clean before new window tint can be applied. There is a labour cost for this.
Once cleaned and dried thoroughly, the new Konica Minolta window tint is applied and this takes about an hour or so.
The end results are great. My 1991 Corrado gets a new look with the slightly darker windows, my aged cabin interior gets the needed UV protection, my dashboard top will not dis-colour from the harsh UV rays and my night vision on the road has been restored to its former 100% vision.
So how much did it cost? RM1,800.00 including the removal of the old window tint and all done in 4 hours.