Cars
Published on May 22nd, 2020 | by Subhash Nair
0
Buy a Porsche 718 or 911 and Watch it be Made Online
Porsche are bringing some new and interesting ways to keep customers satisfied while further differentiating their brand. Their latest effort is to give 911 and 718 customers a "Behind-the-scenes" look at how their cars are being built, step-by-step.
Customers in the USA, Germany, Great Britain, Canada, Switzerland and Spain can login to the My Porsche platform (either through the website or app) using their Porsche ID account. They will then have access to videos tracking their car through various stations at the Zuffenhausen factory.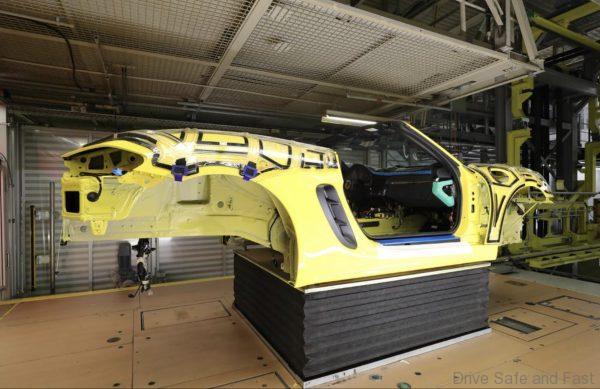 Right now, only 2 stations have the video feed installed, but 2 more cameras will be added soon. As for the list of countries, Porsche say they'll be expanding it in time.
Customers in the United States have a slight advantage right now as they can use the "Porsche Track Your Dream" function to know exactly where their vehicle is between the German factory and their dealership of choice.
All of this is to feed the excitement of owning a new Porsche. Pretty interesting idea, perhaps it can be picked up by more upmarket brands in the future. Here's the press release with more information.
PRESS RELEASE
The online "My Porsche" platform is now becoming even more attractive: the new "Behind the Scenes" function gives customers an exclusive insight into production at the sports car manufacturer in Zuffenhausen. Customers can follow how their ordered car is being built step-by-step. For the two-door 911 and 718 sports cars, Porsche has already installed cameras at two relevant stations and linked them to the production software. Two more cameras will be added soon. "My Porsche" is the centralised customer portal for car owners that bundles all the offerings and services available for individual cars.
The application will be available first for new car customers from USA, Germany, Great Britain, Canada, Switzerland as well as Spain. Other markets will follow in the coming months. Besides photos from production, "My Porsche" provides customers with additional exclusive information on their car. The portal is also available as an app.
Additional insights for U.S. customers
Customers in USA are also given an insight into the vehicle logistics. Alongside information on the production process, they can use the "Porsche Track Your Dream" function to precisely track where their car is on its way from the factory in Zuffenhausen to the dealership. A countdown to the final delivery also raises the level of excitement for customers before they receive their car.