Automotive
Published on November 23rd, 2020 | by Subhash Nair
0
Honda City Hatchback Could Be A Chance for Something Interesting
It's starting to look like Honda will bring in the City Hatchback to the region, possibly even to Malaysia. A Thai launch is said to take place some time next week. It's also the case that the all-new Honda Jazz (also known as the Fit in many markets) has become a lot more refined and matured. In the past, the City and Jazz were looked at as alternative bodystyles in the B-segment, one sedan and one hatch. Now it looks as if Honda will be pushing the Jazz to take on developed markets while introducing the City Hatchback in developing markets. While this hasn't been confirmed, rumours seem to be pointing towards this product strategy.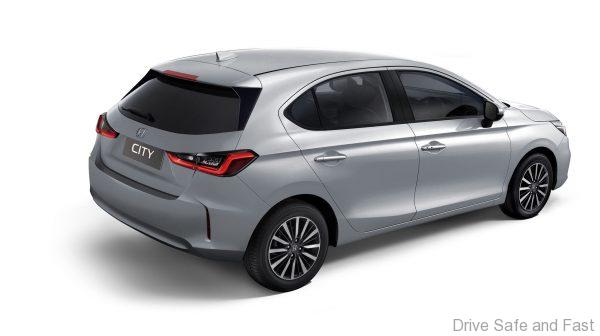 And if that's the case, we really wonder how Honda Malaysia will position the new City Hatchback.
Naturally, as someone who has owned not one but 2 manual-equipped Hondas from the 1990s, my first thought is this: the City Hatchback should be positioned as a basic, manual-equipped hatch to give the old fans a taste of what Honda was once known for. I might even consider taking on my first new car loan on a base model Honda hatch as long as it came with 3 pedals.
I think it would work because:
it is within the realm of possibility because the hardware does exist. In India, the 5th generation City (sedan) is sold with either a 1.5-litre petrol or diesel engine, both can be paired to a 6-speed manual as an option.
there's obviously some nostalgia for the 1990s, and the 1990s were a golden age for Honda – why not use this to sell more cars?
it's clearly a market that's not being tapped into. The Proton Iriz 1.6 Manual was perhaps the last 'sporty' manual-equipped hatch to be offered. Yes, sales were disappointing, but no Proton was selling well at the time.
there are loads of Honda fans who just aren't able to finance a Honda with a 1.5 VTEC Turbo. I'd argue that a base model 1.5 i-VTEC with a manual gearbox could be just as fun as a Civic
They've already got the City sedan with the e:HEV doing the work of showing how progressive and serious about electrification the company is, and since the market for hatchbacks is so limited anyway, why not appeal to the "Fast and Furious" generation of buyers
having the only manual equipped Japanese hatch on sale would get be a talking point in and of itself. I remember Honda once hinted at bringing in the S660, but stopped when they realised how expensive it would be after taxes. My position has always been that a budget hatchback with a manual is more representative of Honda than the S660.
However, here's why I don't think Honda Malaysia will bring in a manual-equipped City Hatchback.
The world has moved on. There's no argument at all that modern day automatics can be more efficient than manuals. Maybe arguing for the return of the manual sounds as odd and old-fashioned as asking for manufacturers to remove push-to-start buttons and give us keyholes again.
People need to live with their cars day-to-day. How many people want to pay for something that might be fun on the weekends, but that makes their commute to work physically tiring for the majority of the week?
Automotive enthusiasts might rather put the same money towards an actually sporty, manual Honda from the 1990s. Even if Honda Malaysia offer a base model with little equipment on it, we don't anticipate it costing less than RM70,000. There are quite a few genuine 20+ year old sporty cars that can be purchased using just the 15-20% downpayment on a new City Hatchback manual.
During our last trip to Honda's Twin Ring Motegi, product planners and engineers basically confirmed that Honda's vision for the future was electrification and automation. No slides were shown of manual-equipped vehicles.
The data is probably against it. Honda may be an engineer's car company, but at the end of the biggest decisions need to make financial sense. Bringing in a manual-equipped City Hatchback in 2020 (or 2021) when rivals Toyota and Nissan removed the option might be tough to justify. In fact, of the 3 largest Japanese B-segment brands, Honda Malaysia was the first to drop support for the manual gearbox on the City and Jazz right when they officially arrived in 2002/03. In markets like Malaysia, margin per product is more important than volume, as our total industry volume is not as large as it is in many other markets.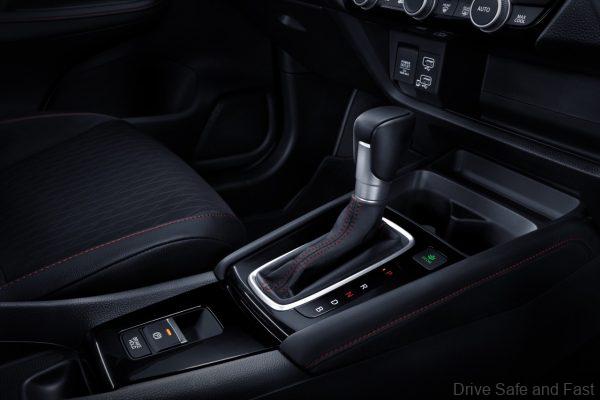 So, in conclusion – I FEEL like a basic, manual Honda City Hatchback would be right way forward, but I KNOW it's not going to happen. There is a chance Honda Malaysia will equip it with the 1-litre turbo we see on the Thai City, but it's more likely going to end up with the same 1.5 petrol and e:HEV powertrains instead. We'll have to wait and see.