Automotive
Published on November 25th, 2020 | by Subhash Nair
0
Honda City Hatchback Debuts In Thailand
It looks like the rumours were true, Honda have debuted a new 5-door hatchback model based on the 5th generation City called the City Hatchback. Rumours of this car began to circulate early this year just before the pandemic blew up with patent drawings being leaked. With its launch in Thailand, it seems like the future of Jazz in this region has been brought into question.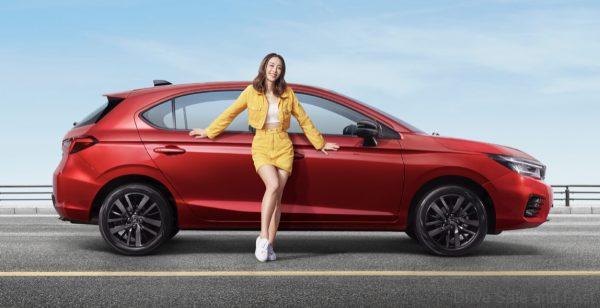 But before we talk about the Jazz, let's take a look at this new City Hatchback. The hatchback is 208mm shorter bumper-to-bumper compared to the sedan but otherwise shares the same wheelbase, width and height. Most of the design ahead of the B pillar has been unaltered versus the sedan model.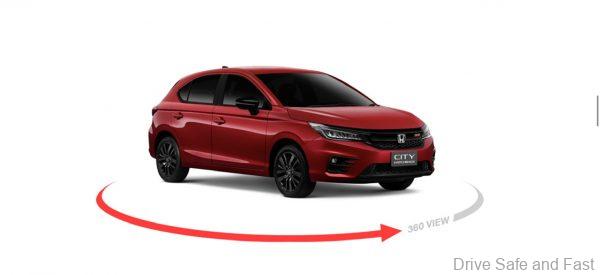 However, there are some interesting aspects to the City Hatchback, such as the Ultra Seats at the rear. These Ultra Seats are a feature and selling point of the Jazz. They offer more legroom for rear passengers as well as more flexibility in seat and luggage configurations.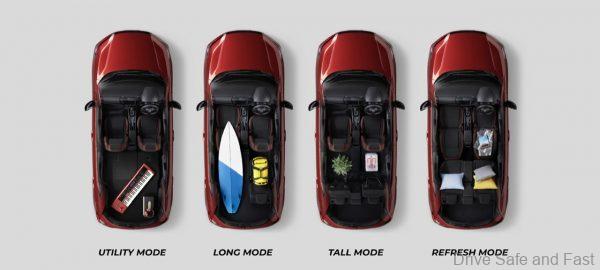 In Thailand, the City Hatchback, like the sedan City, comes only with a 3-cylinder 1-litre turbo petrol engine (122PS, 173Nm of torque) which is paired to a CVT. Three variants, including a range-topping RS model are sold there.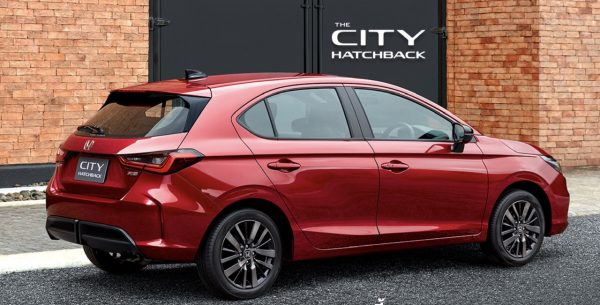 Standard equipment includes 15" alloys, black fabric interior, keyless entry and engine start, idling stop system, and 4 airbags among other equipment pieces. The mid-tier model brings in a reverse camera, 8" infotainment unit, a centre storage box, leather seats and more. The full spec RS model gets its own body kit, 16" rims, combi suede and leather seats, paddle shifters, and 6 airbags.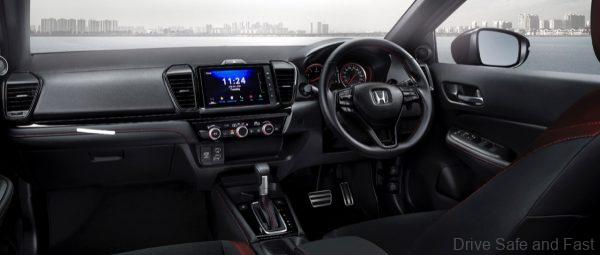 The City Hatchback is available in 5 colours in the Thai market:
The outgoing Jazz has been around since 2014 with a facelift model coming in 2017 along with a Sport Hybrid model. Since its introduction to our market in 2003, the Jazz has sold 100,000 units. If you think those are impressive numbers, consider the fact that the Perodua Myvi sold more than a million units in the same time. That and other cost considerations probably pushed Honda to reconsider their hatchback strategy in the region.
So, what can we expect for the Malaysian market? Will Honda Malaysia bother introducing yet another model or will they drop hatchbacks altogether as they have in the USA? Well, we're not too sure. What we do know is that they've invested quite a bit in their Pegoh factory and have equipment that specifically makes this 5th generation (and newer) compact Honda models.
It could be reasonably assumed that they intend to maximise the use of the new machinery. The real question is how they'll outfit the City Hatchback in our market. They've yet to introduce the 1-litre turbocharged engine in Malaysia. Doing so would add to an already very long list of engines that the company assembles here. Perhaps it'll be marketed as an upmarket e:HEV, or a direct competitor to the Toyota Yaris with a standard 1.5-litre engine and CVT gearbox. We do hope they go another route though and pair it with a 6-speed manual. Feels like we're mentioning this every day now.