Automotive
Published on December 2nd, 2020 | by Subhash Nair
0
Great Sales Month For Proton, But In-House Models Struggle
Proton sales have been on the up and up since Geely came into the picture, but last month was particular good for them. Compared to November 2019, they saw a growth rate increase of 18% with 11,411 units sold. This figure combines domestic and export sales. We suspect the end of the SST exemption had something to do with it, but most likely the Proton X50 was also a strong factor.
In fact, the company delivered some 1,756 units of the X50 along with some 2,157 units of the X70. These are both fairly pricey Proton models, but they still showed very strong demand as they're very competitively specced and priced against existing German, Japanese and Korean alternatives in each segment.
That being said, Proton's in-house models performed reasonably well too. Here's a breakdown of the numbers.
While these make up the bulk to the 11,411 units sold, unfortunately, competitor products are still selling better than their own models. The Saga was the 2nd best selling A-segment sedan, putting the facelifted Perodua Bezza ahead. The Persona was the third best in the B-segment sedan segment, possibly losing out to the all-new Honda City and all-new Nissan Almera Turbo. Question is which of those two is selling better.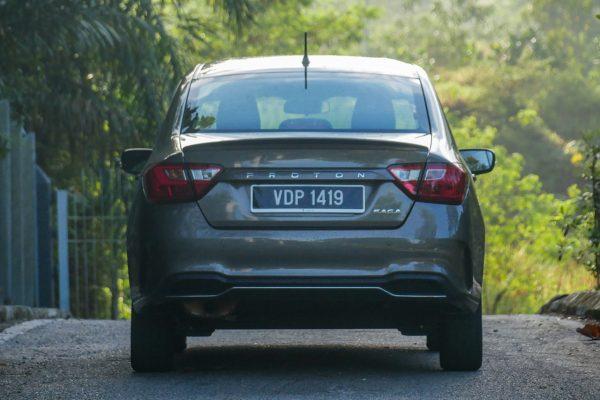 The Exora, on the other hand takes a clean win, but it does have absolutely no competition in its particular field. The Iriz clearly had to fight off some stiff competition from the Perodua Myvi. But its 4th position indicates some non-national players put up a strong fight as well. Our guess is Toyota Yaris, which might have been pushed hard by salespeople to make room for the incoming facelift model AND the Honda Jazz, which is at the end of its lifespan and may be replaced by an all-new City Hatchback.
The arrival of the new B-segment sedans and the possible clearing of stock of older B-segment hatchbacks is a temporary hurdle for Proton to overcome. But before long, we feel an update for these two models involving a change in transmission would GREATLY enhance buyer confidence as it has with the Saga.
Here's the press release with more.
PRESS RELEASE
As 2020 draws to a close, sales of Proton cars continue its growth trajectory towards a strong year end finish. 11,411 units (domestic and export) were sold in November, a growth rate of 18% over the same month in 2019, contributing to a total sales figure of 96,410 units in 2020. The latter figure is an overall increase of 7.5% and is equivalent to an estimated market share of 20.1%.
While sales for other Proton models for the month were slightly down compared to October, deliveries of the all- new Proton X50 began to gather momentum. 1,756 units were delivered, making it the best-selling B-segment (five-seat) SUV in Malaysia and when combined with 2,157 units of the Proton X70, it makes PROTON the sales leader for SUVs overall.
Strong year end numbers lead to cautious optimism for 2021
"Malaysian car sales are continuing to outperform market projections from earlier in the year as we estimate Total- Industry-Volume (TIV) to be more than 56,000 units for a third consecutive month. A lot of this can be accounted for by traditional end-of-year deals offered by car brands, but this year we can include PENJANA incentives and the launch of popular new models such as the Proton X50 as volume growth drivers.
"For PROTON specifically, we are continuing to focus on product quality and customer service to deliver a premium product and brand experience. Admittedly, deliveries of the Proton X50 have not ramped up to maximum capacity, but we are being deliberate in our approach to ensure our customers get the best product that meets their expectations, Still, we target to increase our volume each month to shorten waiting times so we urge everyone to please remain patient," said Roslan Abdullah, Chief Executive Officer, Proton Edar.
Export sales exceed 2019 total despite coronavirus restrictions
One of PROTON's main pillars for the future is the growth of export sales as the company seeks a larger footprint outside of Malaysia. 2020 was supposed to be another year of steady growth in this area but these plans were affected by the global coronavirus pandemic. Still, by the end of November, the number of Proton vehicles exported to other countries had already exceeded the total from the year before.
"Export sales will continue to be one of PROTON's main pillars heading into 2021 and beyond. With our domestic market performance having stabilised and undergoing steady growth, renewed emphasis has to be placed on making Proton a regional and global automotive brand. As a national car company, we represent Malaysia on the global stage and when we grow our export volume, our own local vendor community stands to gain as well. We will have more announcements about overseas market activities in the months and years to come," added Roslan Abdullah.