Automotive
Published on August 10th, 2022 | by Sounder Rajen
0
The Haval Cool Dog Could Be Coming To Malaysia
There is already an office for Haval in Malaysia, so why not?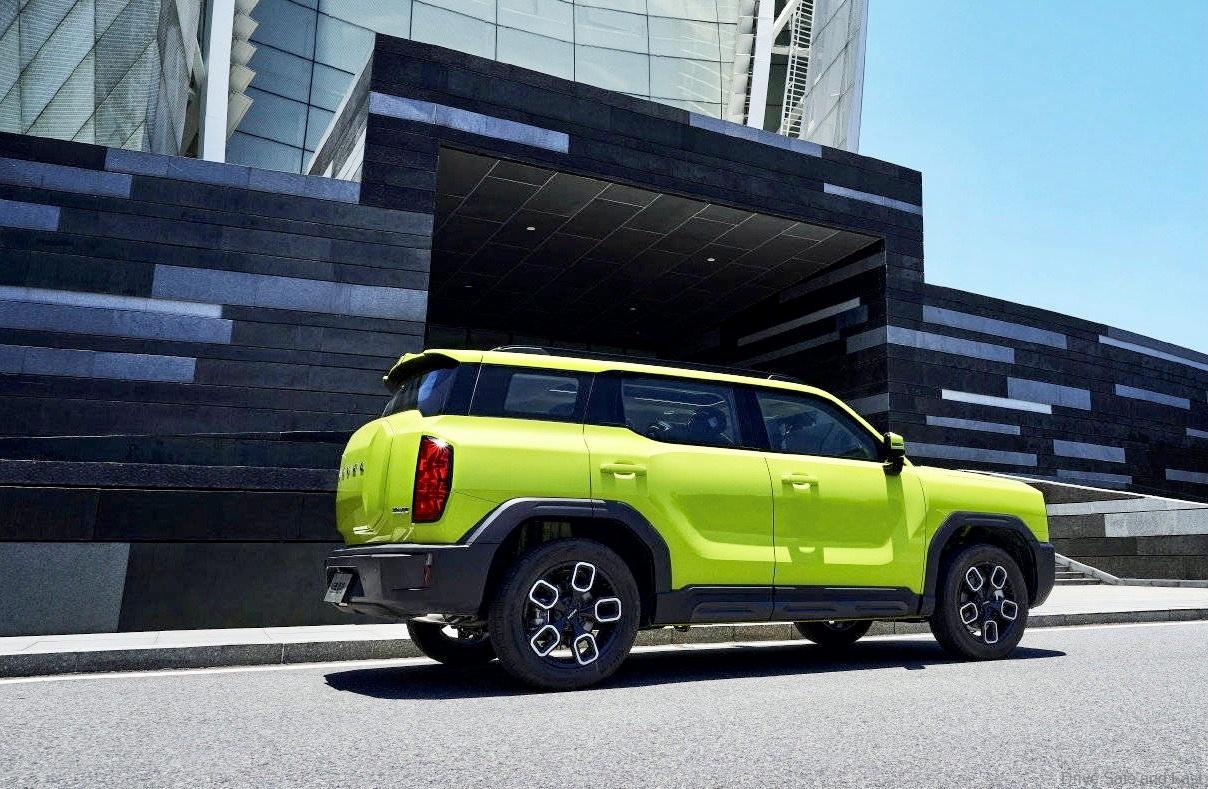 Haval is a brand under Great Wall Motor (GWM) and since GWM has its office and business already set up in Malaysia, we might see the Haval Cool Dog hit the Malaysian market some time in the future after right hand drive models are produced.
So the Haval Cool Dog launches in China tomorrow and while we have seen the likes of the Haval H1 previously known as the Haval M4 here in Malaysia, these cars cannot hope to compare to the Haval Cool Dog thanks to one very unique feature it has.
This feature is that the Haval Cool Dog has a special algorithm in the seats which can convert beats to vibrations. Essentially, this means that the seats in the car will vibrate but it will do so in different ways depending on the beat of the music played.
So the Haval Cool Dog is a compact SUV that is going to be launched in China tomorrow and we have some nice pictures in advance, just for you and it is the first GWM car JVC sound system.
On top of that, the exterior of the Haval Cool Dog is rugged and in pictures, the car actually looks very big, but also from some angles, it looks smaller than it is too.
The headlights are a unique cross shape inside a circular lenses on either side of a split grille that spans the length of the car.
It also features a sporty element with the blacked out front and rear bumpers and wheel arches. The tyres also feature a quirky design while the rear sports a more interesting design. The rear end juts out a little bit so perhaps this could be for a spare tyre? Though I highly doubt that as it doesn't look large enough for a spare tyre.
However, the interior of the Haval Cool Dog is where the fun is due to those vibrating seats. The steering wheel is round and looks similar to that of a Range Rover while the centre console maintains the rugged aesthetic with a wide armrest between the driver and front passenger.
The Haval Cool Dog features a fully digital driver display and a large central infotainment unit and a uniquely shaped gear shifter. I do think that the color of the exterior matching the color of the seats is a nice touch but I generally prefer more monotone or plain black interiors so this design element puts me off a bit.
With that said, what do you think of the Haval Cool Dog? Would you be excited for it if Malaysia gets a right hand drive version? I think it will definitely draw a lot of attention for its vibrating seats but I don't know if that will be enough for one to choose it over the competition.