Automotive
Published on September 5th, 2022 | by Subhash Nair
0
Rare US$15M Pagani Zonda HP Barchetta Wrecked By Careless Owner
Only three Pagani Zonda HP Barchetta units exist… Nope, make that two.
Pagani vehicles are extremely rare. Many Malaysians probably haven't even seen one in the metal before. But when it comes to the rarest of the rare, you something like the Pagani Zonda HP Barchetta probably takes the cake. The Zonda HP Barchetta was created years after the Zonda was taken out of production some 9 years ago. Only 3 of these exist in the world and one of them belongs to the company's founder, Horatio Pagani. Well, that was before this week.
That's because 1 of these cars was wrecked in Zagreb, Croatia. The owner of one of these Pagani Zonda HP Barchettas was participating in something called the Supercar Owners Circle. The car is being driven along in a convoy of other rare exotics at a steady and reasonable pace. Then suddenly its rear slides out. Presumably, the driver put his foot near on the pedal and underestimated the response.
The Zonda HP Barchetta's rear slides out and smashes into oncoming traffic. The car that collides with it is the humble Ford Fiesta. The impact destroyed the front and rear wheel wells, and the left half of the rear is completely ruined.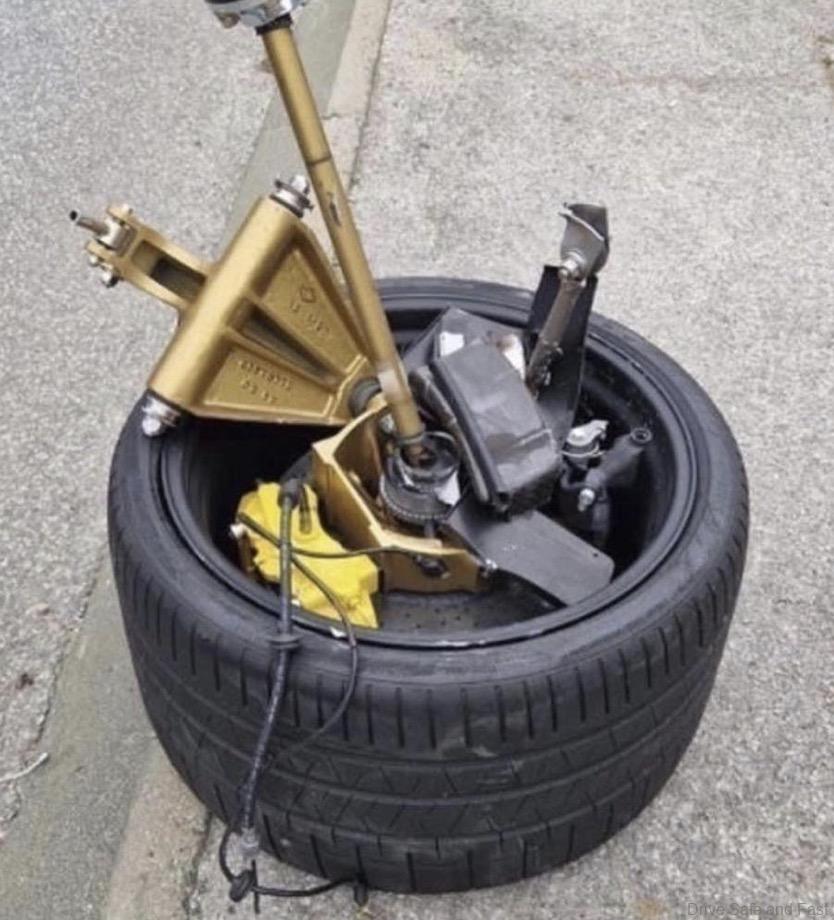 Parts of the rear suspension have been flung out, including the entire rear left wheel. To be fair, the Fiesta doesn't look like it did much better, but we're sure the it's nothing the insurance won't sort out.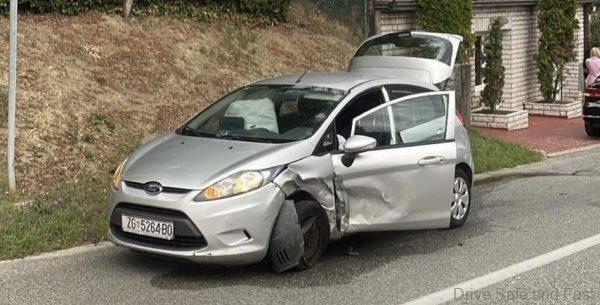 It's improbable that this rare beast will be repaired even if the owners can cough up the money for it. The Zonda's mechanicals may be sortable, but the body work may not be salvageable. Maybe they can mount the good half of the car on a wall or something.
Chassis: Carbo-Titanium & Carbo-Triax HP52 Monocoque
Engine: Mercedes-Benz 60-degree V12 petrol
Transmission: 6-speed with mechanical self-locking differential
Brakes: Ventilated Brembo discs,
Wheels: 21″ rear, 20″ front aluminium alloy
Tyres: Pirelli P Zero Corsa HP Spec
Suspension: 4-wheel independent double wishbone with adjustable Ohlins
Dry Weight: 1250kg