Cars
Published on April 28th, 2020 | by Subhash Nair
0
Understanding McLaren's Current Model Lineup
McLaren's portfolio is actually rather streamlined. The company has three broad categories of vehicles that are sold: Sports Series, Super Series, Ultimate Series, and GT. Most McLarens follow the same formula: carbon-fibre monocoque chassis, mid-mounted twin-turbocharge V8, 7-speed dual-clutch automatic, rear wheel drive, and dihedral doors.
While we don't normally cover nomenclature in this particular luxury/performance car series, a quick guide would be helpful for McLaren's Sports and Sports Series cars.
3 Digits = approximate horsepower rating
Spider = Convertible hard top
GT = Grand Touring
LT = Long Tail (lengthened)
C, S, R don't officially stand for anything as far as we can tell.
Current Models
Sports Series

540C, 570S, 570GT, 600LT, 620R
The Sports Series is the entry-level McLaren. It began with the 570S in 2015. It's a 2-door coupe with dihedral doors and it features a carbon monocell chassis, a 3.8-litre twin-turbocharged V8 engine and a 7-speed dual clutch transmission sending power to the rear wheels. A convertible model with a retractable hard top is available (570S Spider). A more inexpensive variant is available in China with less power (540C). There's also a model more suited to long distance travel, with a small boot and better NVH (570GT). The top-of-the-line variant is lengthened, lightened and re-engineered for maximum performance (600LT). A convertible version is also available (600LT Spider). McLaren's motorsport-focused 570S GT4 track car was also modified to be road legal (620R).
Super Series

720S, 765LT
The current model representing McLaren's Super Series is the 720S, which replaced the 650S in 2017. It has a 4-litre twin turbocharged V8 engine mounted mid-rear, with a 7-speed dual-clutch transmission sending power to the rear wheels. The 720S is built using some parts from McLaren's Ultimate Series cars. It's available as a convertible (720S Spider) and a longer, high-performance version will also be available in limited numbers (765 LT).
GT Series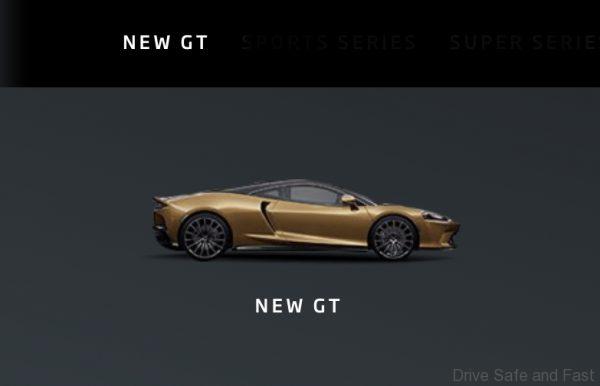 The GT is both a new car and possibly a new Series for McLaren Automotive should they reach their goal of 15 cars launched by 2022. The GT is a redesigned, lower-tuned version of the 720S that's dedicated to comfort and long-distance driving.
Ultimate Series

Senna
The Ultimate Series is where McLaren Automotive debut their latest and greatest technology and engineering capabilities. The first unofficial car was the F1 GT-R before McLaren Automotive was even formed. Since the company got serious about competing in this market, they released the P1. Today, it is best represented by the Senna, which was launched in 2018. The 4-litre V8 engine has been tuned to output 800hp. All 500 units have been sold.
Speedtail
The Speedtail has its own unique design and product philosophy from the Senna. It was first shown in 2018 and will only go into production this year. Unlike the Senna, a 3-seat configuration (like the F1) and it has a parallel hybrid system with its 4-litre V8. While the Senna relies on its low weight, the Speedtail uses the hybrid motor to jack power up to 1050PS. Only 106 will be made.
Elva
The Elva has yet to be released, but the spec announcement was made not long ago. The Elva's party trick is that it's an open-top design. Only 249 will be available, down from 399 originally planned.
For other brands in this series: