Cars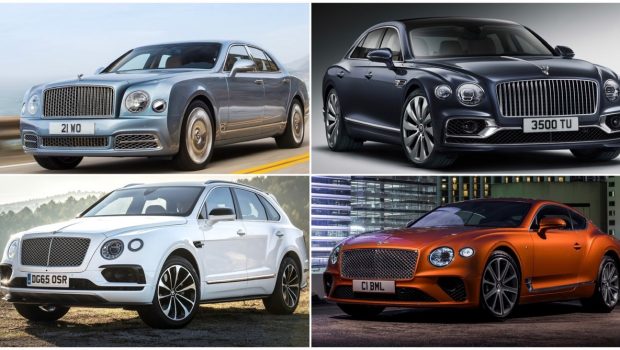 Published on April 16th, 2020 | by Subhash Nair
0
Understanding Bentley's Current Model Lineup
Welcome to another edition of our 'Understanding' series. This time, we're explaining the luxury and supercar segments by explaining their current model lineup.
Yesterday, we covered Aston Martin's current model lineup. Next on the alphabetical list is Bentley, another British car company, though this one tends to skew a little more towards high performance luxury limousines rather than Grand Tourers and Sportscars.
Mulsanne
The Mulsanne is, or WAS, the largest sedan offered by Bentley. It debuted in 2010. A performance-oriented model was launched in 2014 (Mulsanne Speed) and an extended wheelbase model (Mulsanne EWB) was introduced in 2016. It is the oldest model on offer by Bentley and is in fact on the way out, with no successor planned. It was a full-sized sedan, a true limousine that was only rivalled by the Rolls-Royce Phantom is size and prestige. Power came from a twin-turbocharged 6.75-litre V8. Declining sales, interest in SUVs, and tightening emissions regulations are blamed for its demise.
Dimensions
Wheelbase
3,266 mm
3,516 mm (EWB)
Length
5,575 mm
5,825 mm (EWB)
Width
1,926 mm
Height
1,521 mm
1,541 mm (EWB)
Kerb weight
2,650 kg
2,730–2,751 kg (EWB)
Flying Spur
The Flying Spur was first introduced in 2005, and has gone through 2 full model changes since then. The second generation model came in 2013 and the latest one this year. Think of the Flying Spur as a more practical limousine – still large and respectable enough for plutocrats, but affordable enough for the nouveau riche. One could say Bentley gave Rolls-Royce the idea for the Ghost, its current direct rival. The Flying Spur's roots can be traced back to the VW Phaeton, but the 3rd generation shares a platform with the Porsche Panamera. The Flying Spur has always been powered by a 6-litre W12 twin-turbocharged engine, sometimes with more power (Flying Spur W12 S), but past models have introduced a 4-litre V8 alternative (Flying Spur V8), also offered with more power (Flying Spur V8 S). It's worth noting that the Flying Spur was called the Continental Flying Spur up until the 2014 model.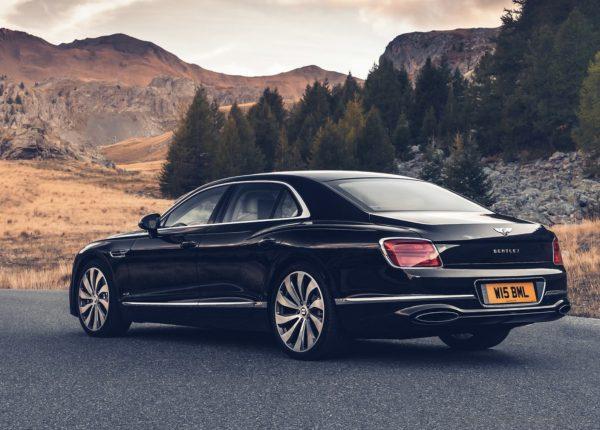 Dimensions
| | |
| --- | --- |
| Wheelbase | 3,194 mm |
| Length | 5,316 mm |
| Width | 1,987 mm |
| Height | 1,484 mm |
| Kerb weight | 2,437 kg |
Continental GT
The Continental GT is a 2-door Grand Tourer – a comfort-oriented performance model. It was the first 'modernised' Bentley that came under VW Group ownership back in 2003 and has seen a 2nd generation and 3rd generation in 2011 and 2018 respectively. It is offered as a convertible (Continental GT Convertible) and is closely related to the Flying Spur. Just like that large sedan, the Continental GT is also powered by a 6-litre W12 twin-turbo or a 4-litre V8 as well (Continental GT V8). Higher powered alternatives were also made available (Continental GT S, Continental GT Speed).
Dimensions
| | |
| --- | --- |
| Wheelbase | 2,851 mm |
| Length | 4,850 mm |
| Width | 1,954 mm |
| Height | 1,405 mm |
| Kerb weight | 2,244 kg |
Bentayga
The Bentayga is Bentley's first SUV and was introduced around 2015. Just like the Ghost, Bentley 'inspired' Rolls-Royce to compete with a product in this segment of their own, called the Cullinan. Although an SUV, the Bentayga is actually a little smaller than the latest Flying Spur. It also shares a platform with other VW Group SUVs. It has a wider appeal than traditional Bentley models, probably also due to its larger selection of engines. It was originally introduced with the 6-litre W12 twin turbo engine (Bentayga W12), but can also be had with a 4-litre V8 twin turbo petrol (Bentayga V8), a 4-litre V8 twin turbo diesel (Bentayga Diesel), and even a 3-litre V6 turbo petrol with a hybrid system (Bentayga Hybrid). The W12 model is also available as a performance-oriented model (Bentayga W12 Speed).
| | |
| --- | --- |
| Wheelbase | 2,992 mm |
| Length | 5,141 mm |
| Width | 1,998 mm |
| Height | 1,742 mm |
| Kerb weight | 2,440 kg |
Mulliner Bacalar
Time and again, luxury brands will spit out ultra rare, coach-built vehicles. The latest from Bentley was a 2-door convertible called the Bacalar, built by Mulliner using a few Bentley parts they had lying around. Only 12 were made and all have been sold, so this is more of an honorary mention than an entry.
For other brands in this series: