Cars
Published on April 29th, 2020 | by Subhash Nair
0
Understanding Porsche's Current Model Lineup
Today we finally arrive at the big one – Porsche. This is a company that has been ahead of the curve on many frontiers. They are one of the most successful brands when it comes to bridging the gap between performance and everyday usability. Yet for all their adaptability, they have maintained and preserved their heritage to a pretty good degree. And conveniently, their nomenclature makes quite a lot of sense, so that makes today's post a little easy to organise. A quick note, Porsche's diesel models were discontinued following the dieselgate scandal, so we do not mention them here.
Today, Porsche's lineup looks like this.
Current Models
Macan
The Macan is the starter Porsche for many new customers. It's a compact SUV that was first introduced in 2014 and is now almost a year into its facelift cycle. The engine is in front, with power going to all four wheels via a 7-speed PDK on most models. The Macan is proof that Porsche can transition into the higher-volume game without compromising too much on its brand value. If anything, the brand has become more desirable now that it's within the reach of more households.The base model Macan comes with a 2-litre inline 4 engine. For a 3-litre twin-turbo V6, you'll want a Macan S.
Those are the two variants on sale for this facelift model, but the Macan GTS model should arrive soon with a 2.9-litre twin turbo with more power than the Macan S.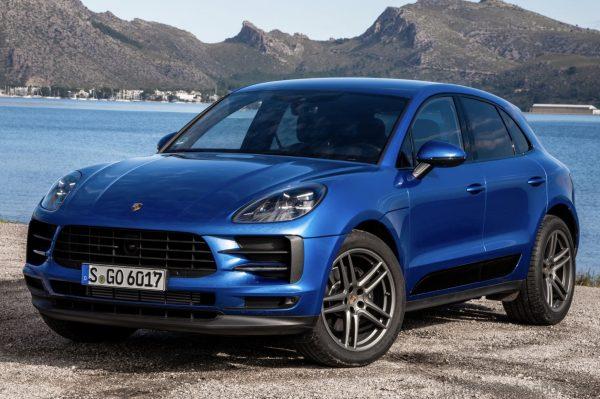 Cayenne
The Cayenne is an incredible success story for Porsche. They were the first supercar manufacturer to bring an SUV into the market successfully, and three generations later, they have defined the segment. There are two bodystyles now, the conventional 5-door SUV and one with a sloped roofline called the Cayenne Coupé.
In this generation, the Cayenne base model comes with a turbocharged 3-litre V6 petrol in front with power going to all four wheels via an 8-speed tiptronic automatic. A Plug-in Hybrid model with the same engine is the next step up in some markets (Cayenne E-Hybrid). A higher tuned 2.9-litre V6 petrol engine can be found on the Cayenne S, and for a big, juicy twin turbocharged 4-litre V8, you have the Cayenne Turbo. A Plug-in Hybrid version of this is also available (Cayenne Turbo S E-Hybrid).
The Cayenne Coupé comes in the same configurations (example: Cayenne Turbo Coupé).
Panamera
This is Porsche's full-sized grand tourer. Think of it as a mixture between a full-sized luxury sedan and a supercar. Its default bodystyle is that of a 5-door liftback, but a 5-door wagon body is also being offered (Panamera Sport Turismo).
Engines are located in front with all-wheel drive being offered as standard on the base model (Panamera 4). A new 2.9L twin turbo engine with more power is available (Panamera 4S) and that engine goes into the base plug-in hybrid model too (Panamera 4S E-Hybrid). For even more power, a 4-litre twin-turbocharged V8 can be found in the Panamera GTS. The same engine is tuned for even more power in the Panamera Turbo and fitted to a plug-in hybrid system on the Panamera Turbo S E-Hybrid.
The Panamera Sport Turismo body style can be configured in all the same powertrain configurations (example: Panamera Turbo Sport Turismo).
Taycan
This is Porsche's first attempt at an all-electric supercar and it debuted in 2019. Right now it is only available as a four door sedan, but other bodystyles are in development. Only all-wheel drive models are offered today. The Taycan 4S is the base model and the Taycan Turbo and Taycan Turbo S are higher-performance models without actual turbochargers.
They just fit into the Panamera and 911's naming convention, where 'Turbo" no longer distinguishes between actual turbocharged engines and naturally aspirated engines.
718
The 718 consists of two distinct models. The Boxster soft-top roadster and the Cayman coupé. These used to have more distinct identities, but Porsche have merged and streamlined the two product lines under the 718 banner with this generation in 2016. The 718 cars are mid-rear engined vehicles with power being sent to the rear wheels.
The standard 718 Cayman and 718 Boxster come with 2-litre flat four turbo engines. 2.5-litre flat four turbo engines are available too (Cayman S, Boxster S). For customers who would trade some luxury equipment items for purist experience on the base 2.0 models, theres the Cayman T and Boxster T. For those who miss the sound and power of a naturally-aspirated flat 6 engine, there's the Cayman GTS and Boxster GTS. For even better performance and more aggressive looks, there's the Cayman GT4 and 718 Spyder (known as the Boxster Spyder in previous generations), which come only with 6-speed manual gearboxes.
911
The 911 is the cream of the crop for Porsche. It has an unmatched and unbroken heritage, something few if any supercars can brag about. The 911 is characterised by a number of signature traits. First of all is the iconic silhouette, which has been carefully preserved even in modern times. Secondly, a flat 6 cylinder petrol engine is a must. Finally, the location of the engine has to be in the rear. This puts all the weight right on the rear tyres just as weight shifts there during acceleration. It can also make earlier iterations of the 911 tough to drive hard for the inexperienced. Today, Porsches have enough driving aids to make the 911 perfectly safe in the worse driving conditions.
Because the 8th generation of 911 (internally called the 992) is pretty fresh, the model lineup has yet to be fully fleshed out. Right now, there's the base model called the 911 Carrera (3.0-litre turbo) and 911 Turbo S (3.7-litre turbo).
The 911 Carrera can be had with all-wheel drive (Carrera 4) a little more power (Carrera S), a little more power and all-wheel drive (Carrera 4S). Those four powertrain options can be put into a convertible 911 body (Carrera Cabriolet, Carrera 4 Cabriolet, Carrera S Cabriolet, Carrera 4S Cabriolet). And 8-speed dual clutch (PDK) is standard. The Sports Chrono package adds some goodies for better performance. A 7-speed manual is an option which comes with Sports Chrono as standard.
The 911 Turbo S right now is only available in coupé or convertible forms (Turbo S Cabriolet).
We won't get too into detail, but in the previous generation of the 911, Porsche offered other variants of the 911 including, but not limited to:
Carrera T (Touring)
Targa bodystyle
GTS
GT3 and GT3 Touring
GT3 RS
GT2 RS
For other brands in this series: